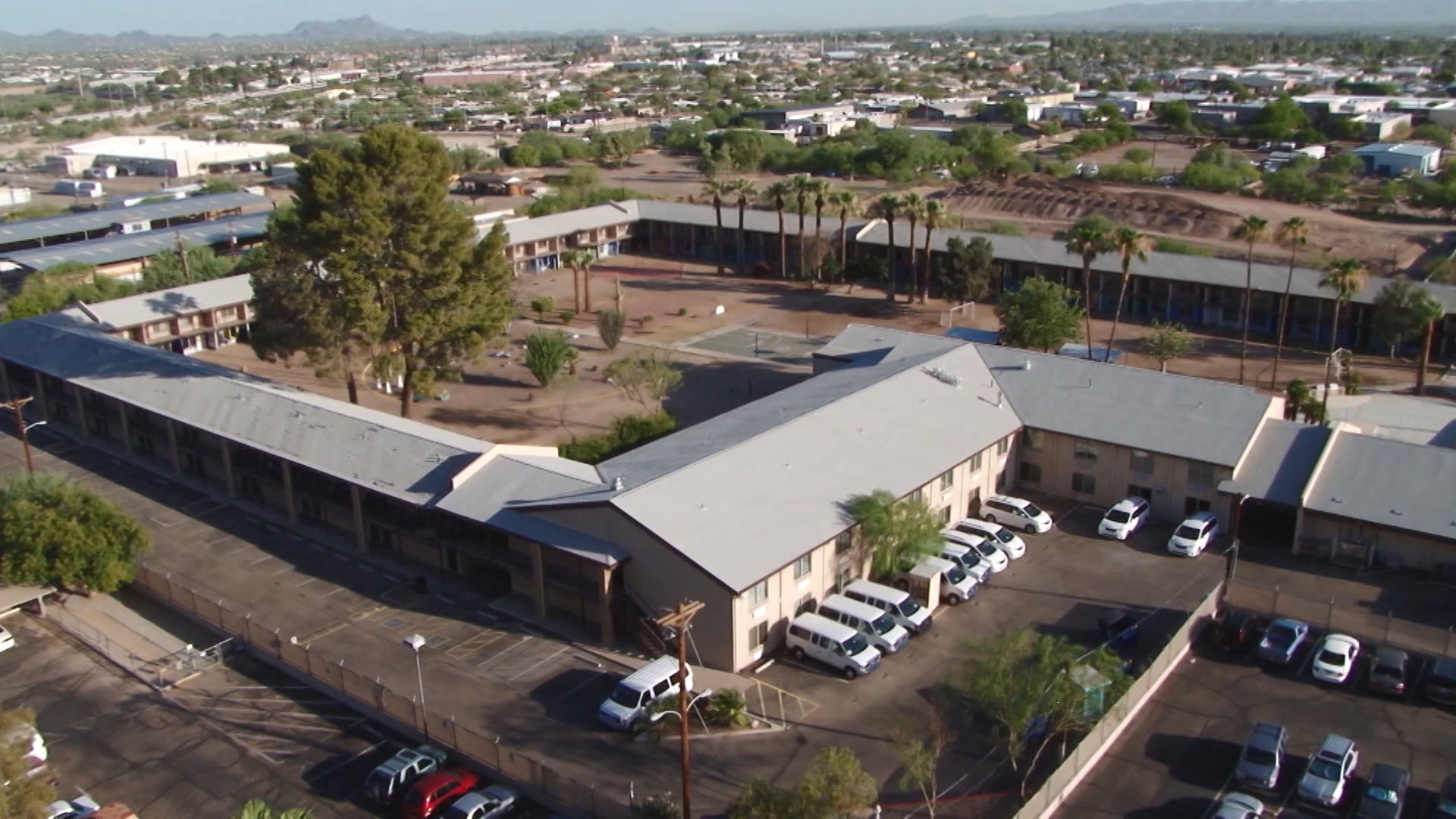 A view of the Southwest Key facility in Tucson from a neighboring balcony.
AZPM Staff
The Tucson Police Department has verified that a 17-year-old male ran away Sunday night from an immigrant detention center for immigrant children under 17.
Tucson Police were called to the Southwest Key detention facility on Oracle Road on Sunday at around 10:30 p.m. A staff member reported that 17-year-old Francisco Javier Lopez had run away from the facility sometime between 8 and 10 p.m. that night.
Officers were told the teenager had been at the facility for about a month and that he was believed to be from Mexico, but no other description was given.
The facility, a former hotel, is under contract with the Department of Homeland Security to house around 300 immigrant juveniles ranging in ages from 4 to 17. The facility has an 8-foot fence around the entire property and is monitored by staff 24 hours a day.

It is not known if Javier Lopez was part of a group of almost 100 children recently separated from their families at the Arizona border under the Trump administration's zero-tolerance policy.

In 2014, in two separate incidents, Central America teenagers at that same facility scaled the fence and ran away from the compound. They were never located.

Southwest Key spokesperson Jeff Eller sent Arizona Public Media the following statement:
"We are not a detention center. If a child leaves the property, we cannot force them to stay, but we talk to them and we work with law enforcement to ensure their continued safety. When a child leaves our property, we contact local law enforcement. And, we did so in this case."