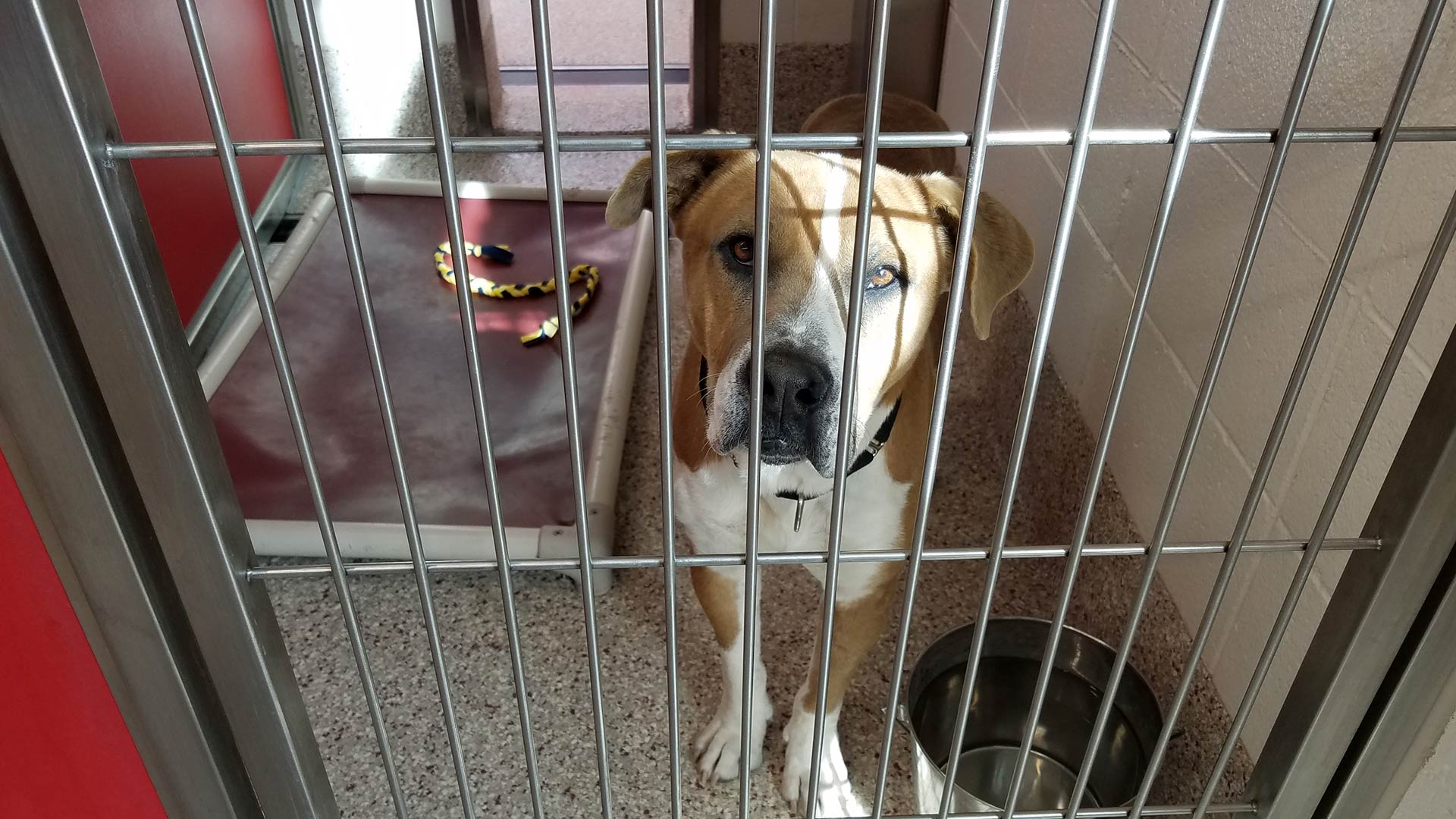 A dog waits to be adopted from Pima Animal Care Center
Candace Manriquez Wrenn
It's not too late to score an unconventional, but cuddly Black Friday deal. The Pima Animal Care Center is holding a Black Fur Day sale in hopes of finding homes for animals that need them.
Nikki Reck, a spokeswoman with PACC says the Black Fur Day deal is a great deal.
"If they're over four months old and they have a black spot, a black stripe, black fur, they're free. So, you'll only have to pay the 19 dollars for the licensing fee for a dog, and that's per dog," she said.
All pets adopted from PACC come spayed or neutered, with age-appropriate vaccinations, a microchip, and a free vet visit with the doctor of your choice.
Dogs that do not have a speck of black are still cheaper than usual, Reck said.
"Then, all other pets in the building, if they're four months and older--half off for their adoptions," she said.
The Black Fur Day sale runs until 7 p.m.