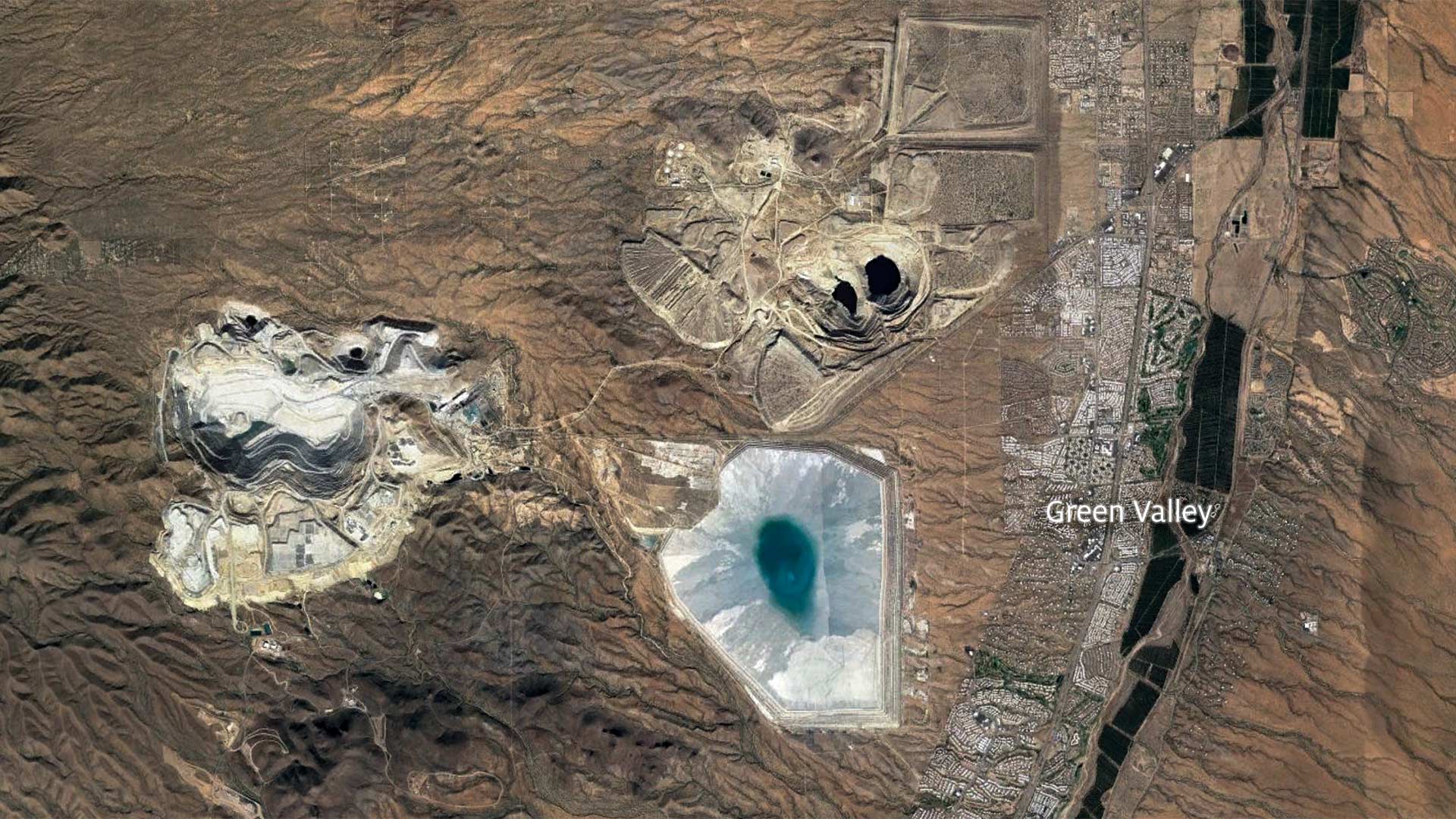 The Sierrita Mine can be seen east of Green Valley in this Google Earth image.
Pima County has issued a notice of violation against mining company Freeport McMoRan for what environmental regulators say were blowing tailings from the company's Sierrita Mine in Green Valley that violated county law and the company's air quality permit.
The Arizona Daily Star reportsthat the notice says tailings blew across Duval Mine Road north of the mine on six days between Sept. 18 and Nov. 6.
County officials say this is the most serious case of blowing dust from mine tailings in the Green Valley-Sahuarita area, south of Tucson, of any of five such Freeport violations since 2013.
In an email to the Arizona Daily Star, a Freeport official declined to say whether the company will challenge the county's violation findings. Legally, the company has 30 days to respond to the notice, which was filed Nov. 13.