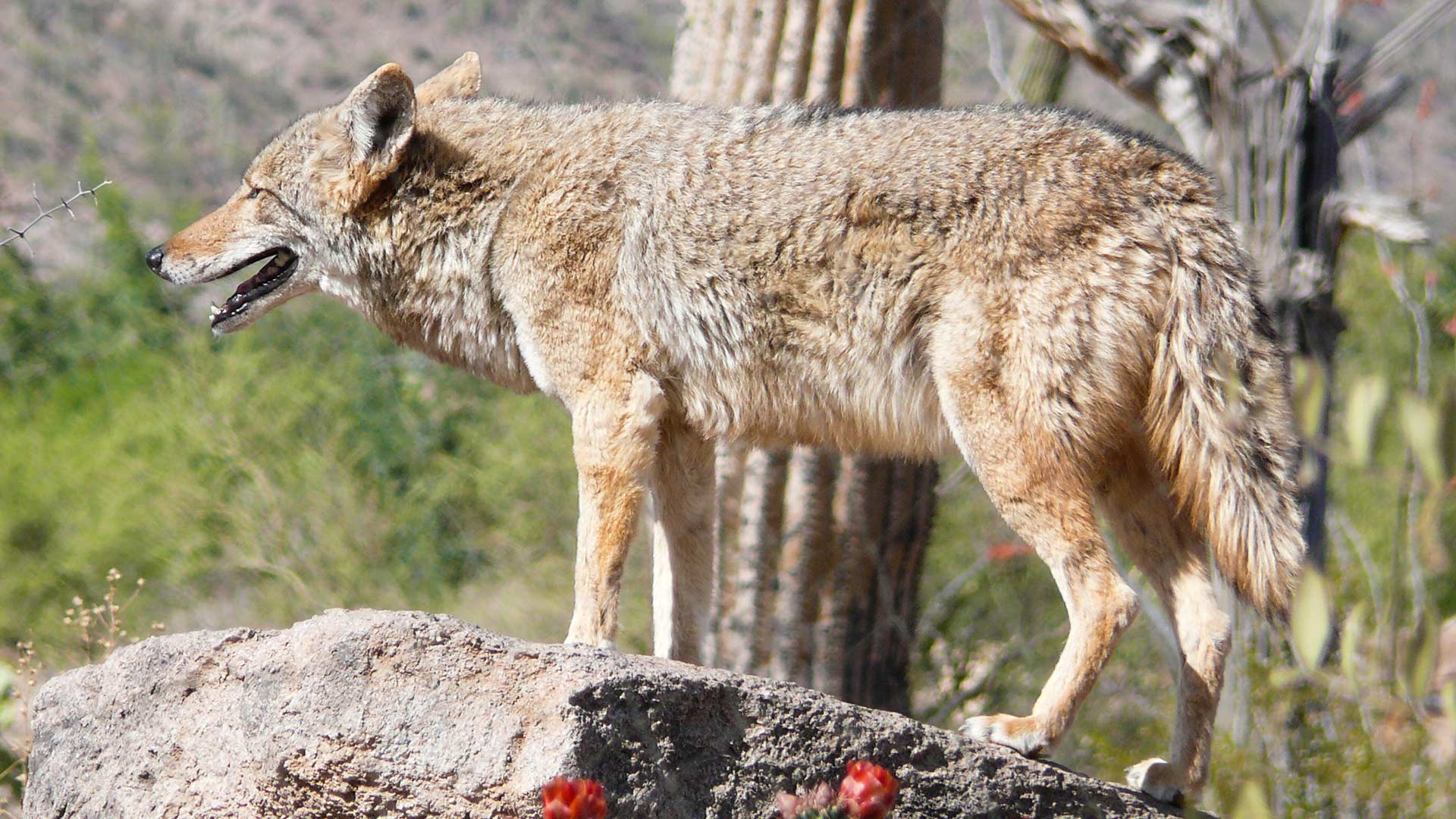 A coyote at the Arizona-Sonora Desert Museum.
Susan Lynn Peterson via Wikimedia Commons
The Dewey-Humboldt Town Council passed a resolution Nov. 20 condemning animal-killing contests, three weeks before a scheduled coyote contest in central Arizona.
Dewey-Humboldt joins Tucson, Pima County, Albuquerque and the states of California and Vermont in passing similar resolutions or bans against such hunting contests. People win cash prizes and bragging rights on social media in contests like the upcoming "Santa Slay Coyote Tournament" for the largest number of coyotes killed in the day and a half allotted.
Dewey-Humboldt councilmember Doug Treadway says this is not about sportsmanship.
"The senseless and wanton killing of wildlife has no place in a civilized society. When you go out and eliminate predators carte blanche it does very little to eliminate the predation," Treadway said.
Councilmember Amy Timmons voted against the resolution.
"I don't agree with the senseless killing of coyotes, but I do have a huge amount of coyotes here. I've lost lots of livestock and fowl to it," Timmons said.
Arizona Game and Fish supervisor Larry Phoenix says the agency did not organize the event but says it could help boost the antelope population.
Other scientists say indiscriminate killing can disrupt the coyote's social structure and does not target the offending predators.
Project Coyote is helping introduce legislation to ban contests in several states.
"Dog fighting and cock fighting are a blood sport similar to wildlife killing contests, which have been banned in every state," Project Coyote spokeswoman Katie Stennes said.