The dry Colorado River Delta in 2009.
Pete McBride, U.S. Geological Survey
Four years after water was released from the Morelos Dam near Yuma into the bone-dry delta of the Colorado River in Mexico, scientists say the environmental benefits of the controlled flooding continue.
The Colorado River used to flow into Mexico and connect with the Gulf of California. Along it was a ribbon of green vegetation that made it an important stop for birds in migration. That changed in the 1960s when damming and diversions upriver caused the river to dry up.
A 2014 planned release of water lasted for just under two months and smaller supplemental deliveries have continued, supporting the nearly 300,000 willows, cottonwoods, mesquite and palo verde trees that were planted in carefully managed restoration areas.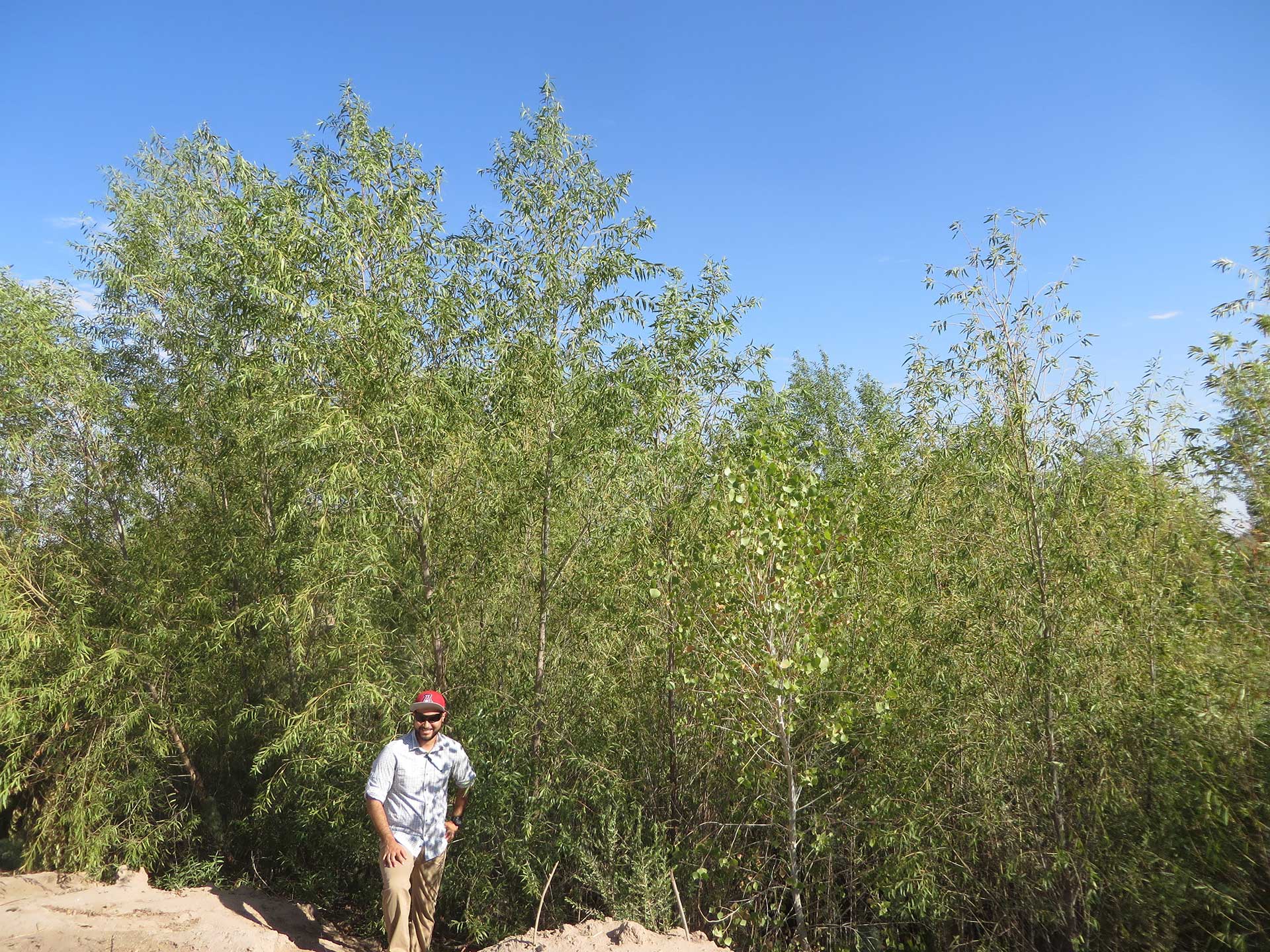 VIEW LARGER Naturally-germinated willow trees in a cleared Colorado River delta restoration site, pictured with University of Arizona graduate student Hector Zamora, 2016.

Karl M. Flessa, University of Arizona
Scientists have been monitoring how that water has affected the ecosystem and released a report on Friday with their latest findings.
"What we've been learning all along is that with a little bit of water at just the right time and just the right place you can bring back a lot of the green that used to be in the Colorado Delta," said University of Arizona's Karl Flessa.
Between 75 to 95 percent of the trees planted four years ago are still alive. Some of the cottonwoods now stand 14 feet tall.