Linda Ronstadt enjoys time in Banámichi, Mexico with longtime musician friend Jackson Browne.

Bill Steen
This past weekend, Tucson's Linda Ronstadt traveled across the border to the small Mexican village her family is from. She doesn't travel so well these days.
"It's hard for me to travel because I have Parkinson's disease."
I have known Linda for decades. She is one of the funniest and strongest people I know. And Linda does not suffer fools. When one doctor said because of her advancing Parkinson's Disease she needed to get her affairs in order, Linda joked, "I'll outlive the bastard."
So last weekend's trip to Mexico to see, she says perhaps for the last time, the place her grandfather was born was worth the extra and painful effort.
"Well the little town where my grandfather was born is called Banámichi, it's about four and a half hours south of the border."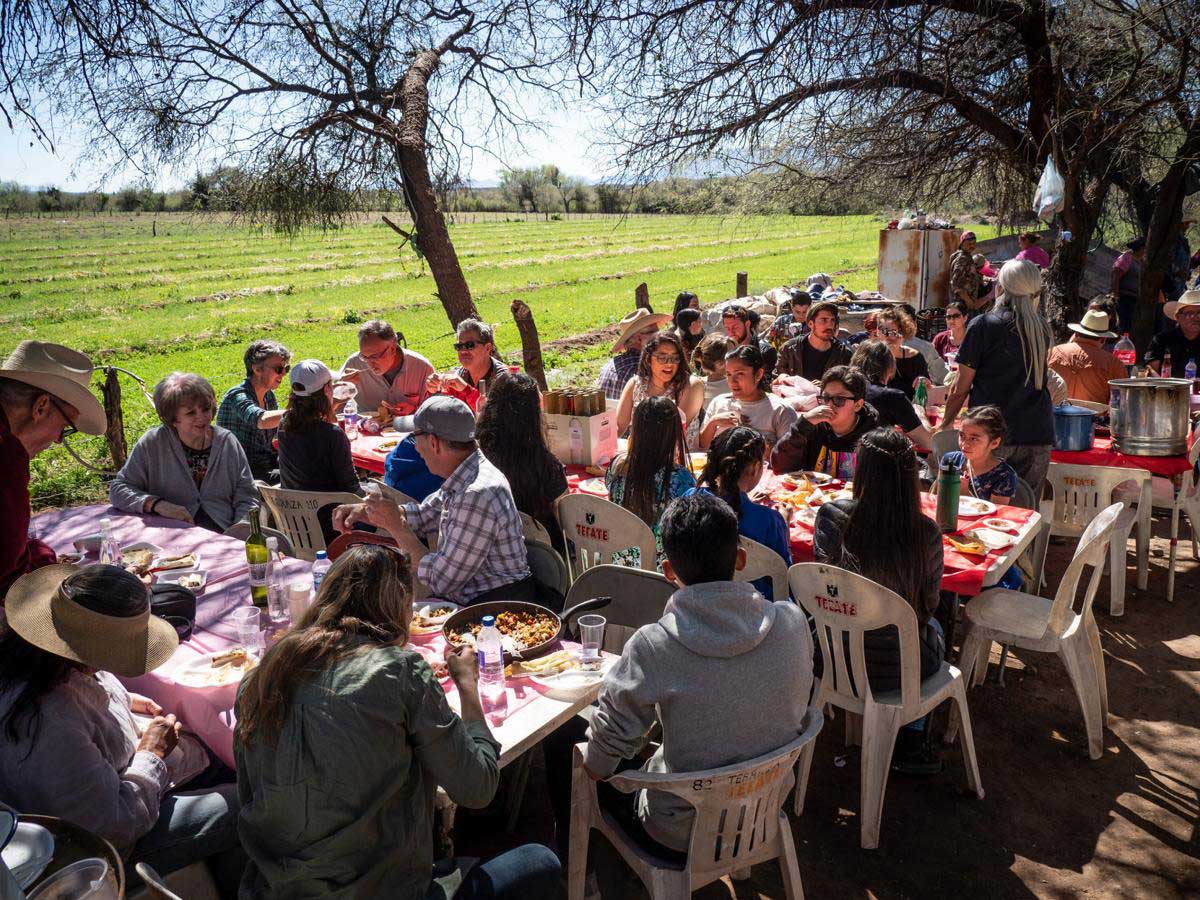 VIEW LARGER Linda Ronstadt Feb. 17, 2019 with friends in Banámichi, Mexico, the village where her grandfather was born. Rondstadt is seated third from the left, in a gray sweater.

Bill Steen
She traveled with a busload of friends, including longtime friend Jackson Browne and a documentary crew. For Linda, Banámichi is about lifelong and generational friendships. Bill Steen and his wife Athena also made the trip.

"His grandfather was born in the same village as my grandfather: Banámichi. Grandparents, parents and us — that's three generations of friendships."
It was a short trip to see the place she has loved since her childhood when her father would take the family.
"It's along the Rio Sonora, which is a magical area. It's been farmed and irrigated 5,000 years the same way."
As her Parkinson's Disease advances, she may never be able to visit again. The memories of Banámichi are lifelong, she says, and cherished.