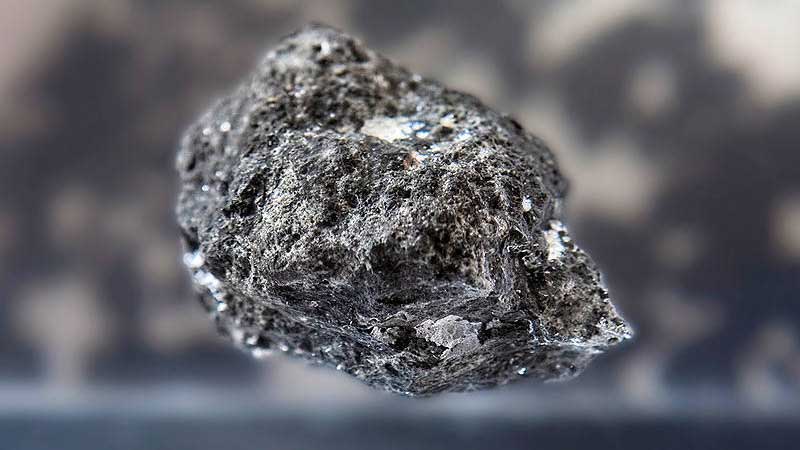 VIEW LARGER A moon rock from the Apollo 14 mission.

NASA
A Tucson-based lunar scientist says rock and soil samples from the moon are still delivering discoveries 50 years after they were first collected by NASA's Apollo astronauts.
Bill Hartmann is a senior scientist emeritus at the Tucson-based Planetary Science Institute. He says once scientists understood what moon rocks were made of, they matched them to rocks found on Earth and helped advance theories of planetary development in the solar system.
"Some of the meteorites that fall out of space and land on the earth, most of them are fragments of asteroids. But some of them turned out to be pieces of the moon, identical to lunar rocks," said Hartmann.
Hartmann assisted legendary University of Arizona astronomer Gerard Kuiper in creating the Rectified Lunar Atlas. Their advanced lunar maps helped guide the Apollo 11 astronauts to their landing site on the moon 50 years ago Saturday.