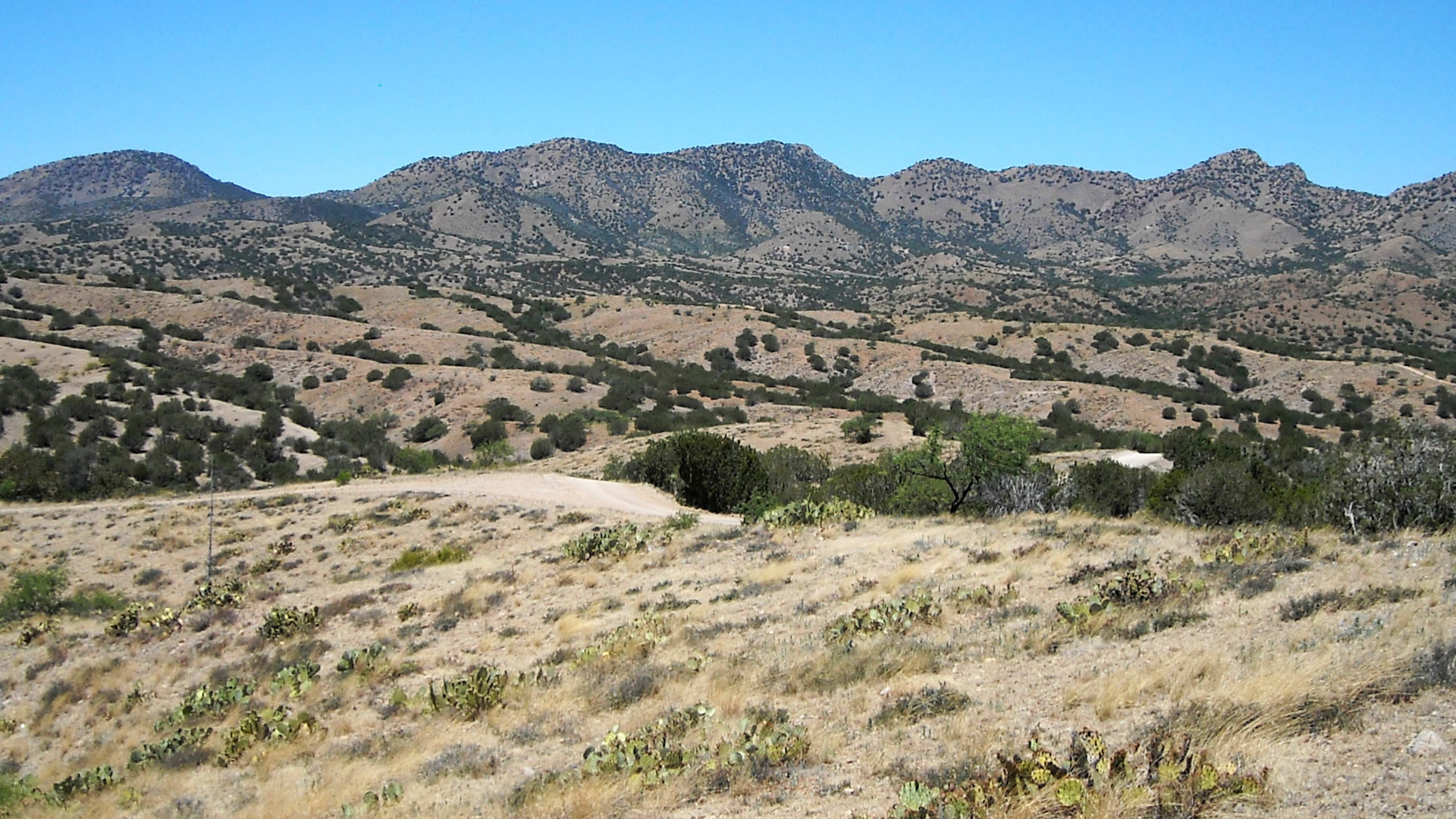 The proposed site of the Rosemont Copper mining project is in the Santa Rita Mountains in Southern Arizona.
AZPM
U.S. District Judge James Soto heard oral arguments Tuesday on several cases related to the Rosemont Copper Mine, including a request by mine opponents for a preliminary injunction to halt construction until all other court cases challenging the mine are decided.
The main disagreement at the preliminary injunction hearing was whether the Army Corps of Engineers has the responsibility and authority to regulate downstream secondary and cumulative impacts from dredge and fill operations on the mine site.
Attorneys for tribes and environmental groups who oppose the mine argued that the agency has that authority. They argue that when the Army Corps of Engineers granted the mine's 404 permit under the Clean Water Act, it didn't adequately analyze related impacts, including dewatering and polluting nearby water sources.
The attorney for the Army Corps of Engineers disputes that claim and says the Forest Service is the main regulatory agency for the mining project, and pointed to proposed mitigation for those impacts on Sonoita Creek.
Opponents also criticized Rosemont and the Army Corps of Engineers for insufficient public notice and financial guarantees on the mine project.
Save the Scenic Santa Ritas, the Center for Biological Diversity, the Arizona Mining Reform Coalition and the Sierra Club Grand Canyon Chapter have filed suit against the Army Corps of Engineers over that 404 permit. In April, the Pima County Board of Supervisors voted to back the lawsuit.
The Tohono O'odham, Pascua Yaqui and Hopi tribes oppose the project over concerns it would damage ancestral homelands, and have filed a lawsuit challenging the Forest Service decision to approve the final environmental impact statement for the mine.
The judge took all cases under advisement. He will make a decision on the injunction by Aug. 1.