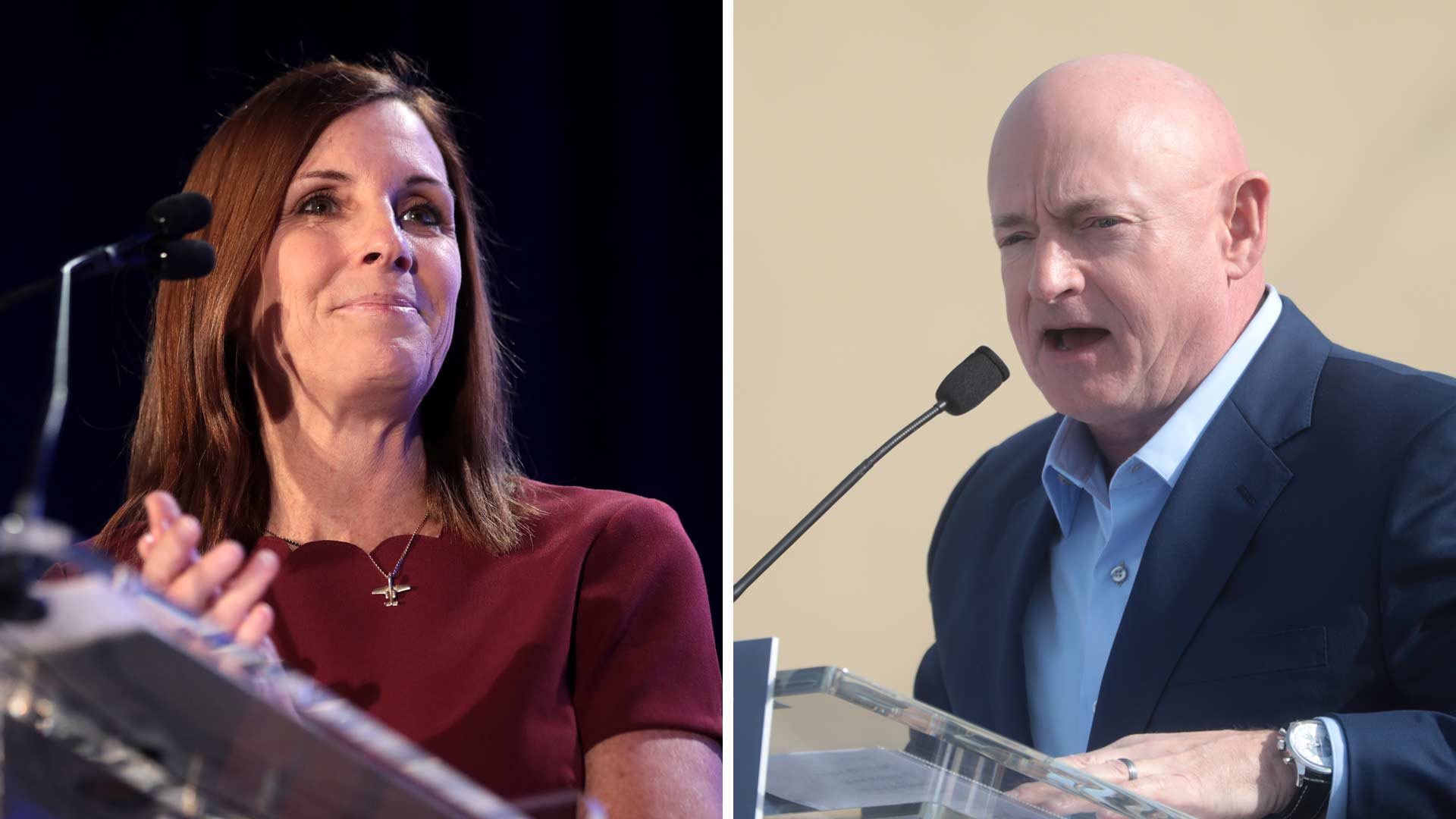 Republican Martha McSally, left, and Democrat Mark Kelly.
Gage Skidmore/Flickr (CC BY-SA 2.0)
Democrat Mark Kelly leads Republican Martha McSally 46-41 in the latest poll by OH Predictive Insights.

The poll has a 4 point margin of error, and represents the first time either candidate's lead has been outside the margin of error.
When you look at the polling numbers from individual counties, Noble said the data becomes more interesting.
"Kelly is winning in Maricopa County by 9 points over McSally," said Noble.
The latest voter registration numbers from the Arizona Secretary of State's office shows Republicans have a big advantage in voter registration in Maricopa County.
In Pima County, Kelly's lead in 14 points. In Pima County, Democrats lead Republicans in registration.
McSally has 95% name recognition, according to Noble. Kelly is lagging in that area with a third of those polled still not knowing who he is.
Even though Election Day is more than a year away, campaigns can still learn a great deal from the poll.
"Arizona is actually a battleground state for the presidential election, which really has not been the case historically," said Noble.
The race could also determine control of the Senate, according to Noble.
He also pointed out that an economic downturn could have a large influence on the outcome of Arizona's senate race.
He also said when his data is combined with a look at precinct-level election results from the 2018 senate election it sends a message.
"Basically, where the GOP is hurting right now is among independent voters, among suburban voters and then also Hispanics and 18 to 34-year-olds," Noble said.
Arizona's 2018 senate election was the most expensive race in state history. It was the fourth-most expensive race in the nation.