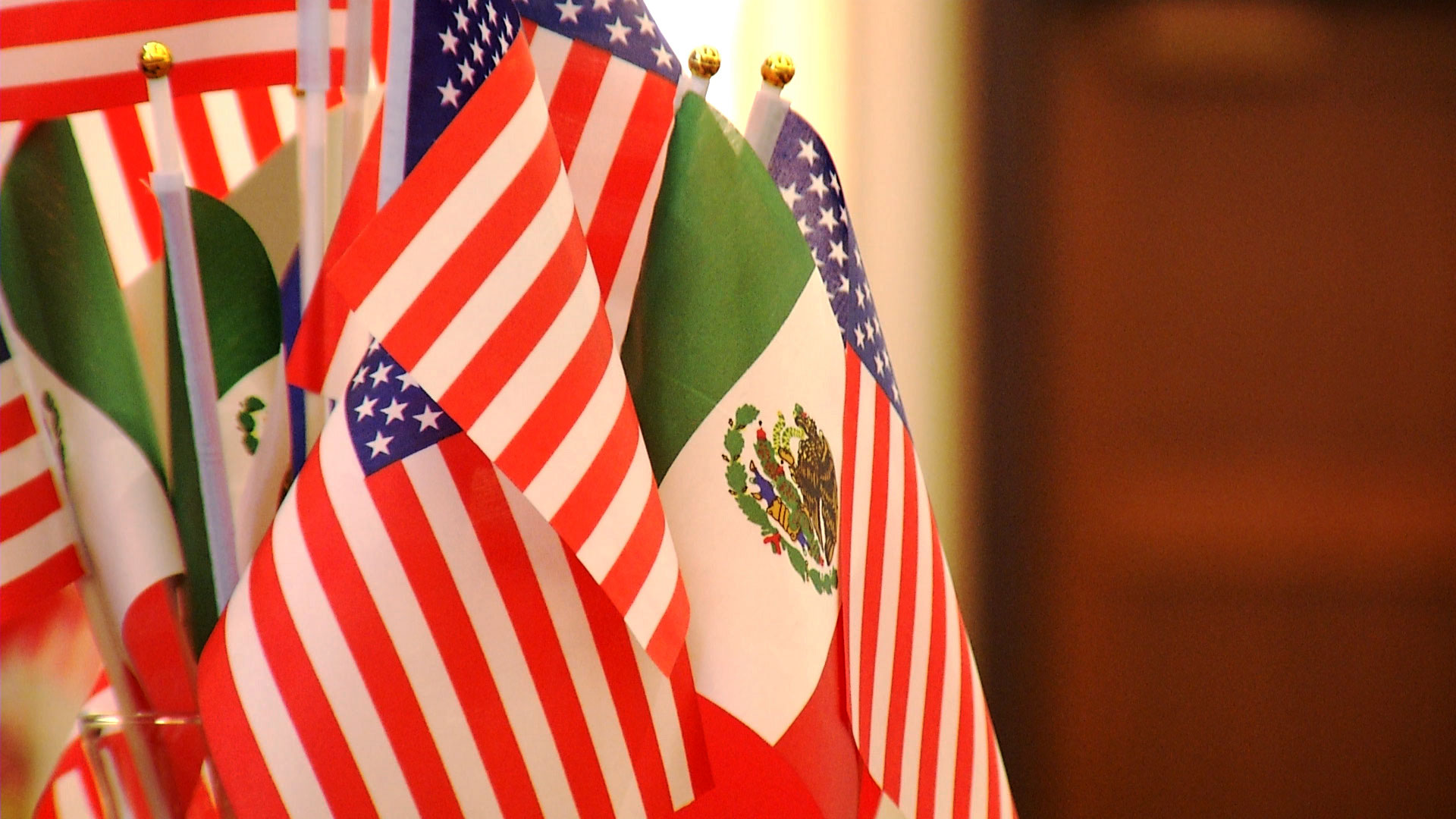 Flags representing the United States and Mexico are bundled together decoratively.
Steve Riggs/AZPM Staff
Government officials from all over Arizona and the Mexican state of Sonora came together Thursday at the Arizona-Sonora Megaregion annual meeting in Tucson.
The conference began in 2014 in the hopes that it would foster community and bring leaders from the two states together to confront shared challenges. Mesa City Council member David Luna said the goal of the conference is to discuss policies that benefit this region in the U.S. and Mexico, such as trade, tourism and infrastructure.

"Trade between both countries is essential, but it's more prevalent or more essential within our border communities, because they deal with our communities going back-and-forth on the border," said Luna.
Yamilett Martinez, the general director of the International Affairs Office of Sonora, says this year the conference focused on building relationships between U.S. and Mexican sister cities.

"This is the only space that we have for cities where they can meet, sit and discuss what are the projects they can develop," said Martinez.
Martinez said she hopes these relationships help officials build projects that cross the border and develop beneficial policies in economic development and tourism.
She said there are 14 cities involved in the sister city project. Phoenix is partnered with Hermosillo, Scottsdale with Álamos, Mesa with Guaymas, Tucson with Rocky Point, Douglas with Agua Prieta, Yuma with San Luis Río Colorado, and Nogales, Arizona with Nogales, Sonora.