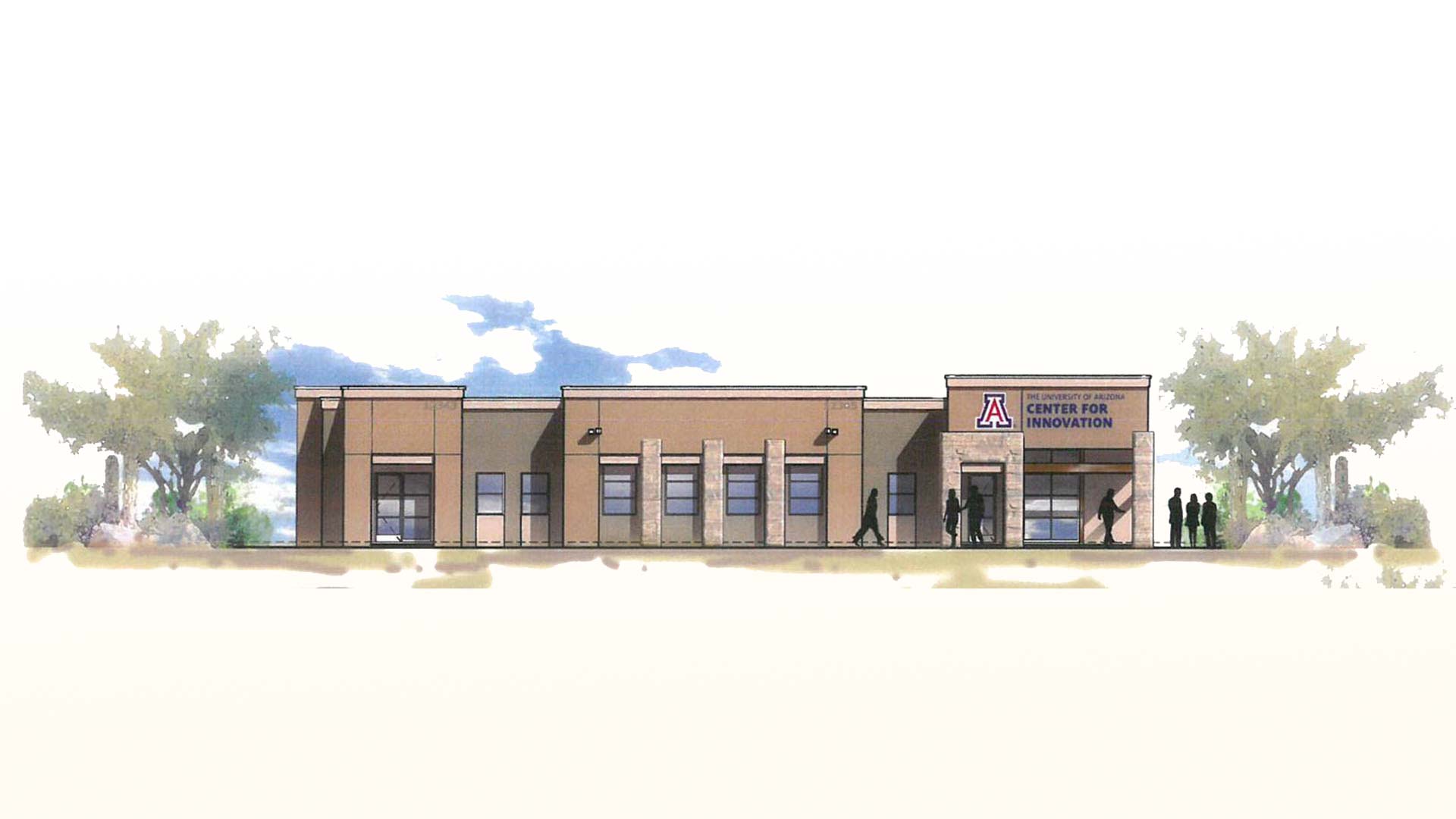 The 4,000-square-foot Center for Innovation at Oro Valley is expected to open summer 2020.
University of Arizona Center for Innovation
Say you're a researcher and you have a new drug that treats cancer. There are a lot of clinical trials standing between your product and patients who might need it. You also have to figure out how to start and grow a business.
Many researchers don't know where to begin, according to Carol Stewart, associate vice president of Tech Parks Arizona.
"You don't know what you don't know when it comes to starting a business," she said. "I talked to someone this morning, actually. You know, very very bright person — top of their field. But they don't know how to start a company."
The University of Arizona last week broke ground on a new business incubator for bioscience startups. The 4,000-square-foot Center for Innovation at Oro Valley will offer business training to scientists in fields like cancer research and medical devices.
Stewart said startups that go through an incubator have a better chance of success.
The facility will also provide laboratory space and equipment, which can reduce costs during the lengthly clinical trial and federal approval process.
"It can be a long road, and it can be one where there really aren't returns until you've gained the necessary approvals and you start to have the ability to sell your product," said Brad Halvorsen, executive vice president of the Flinn Foundation, a Phoenix-based nonprofit that tracks the growth of Arizona's bioscience sector.
Halvorsen said resources that support entrepreneurship are crucial to commercializing the research coming out of the university.
"Those types of assets for the entrepreneur are extremely helpful and necessary for a competitive bioscience environment," he said.
The center will open next summer.