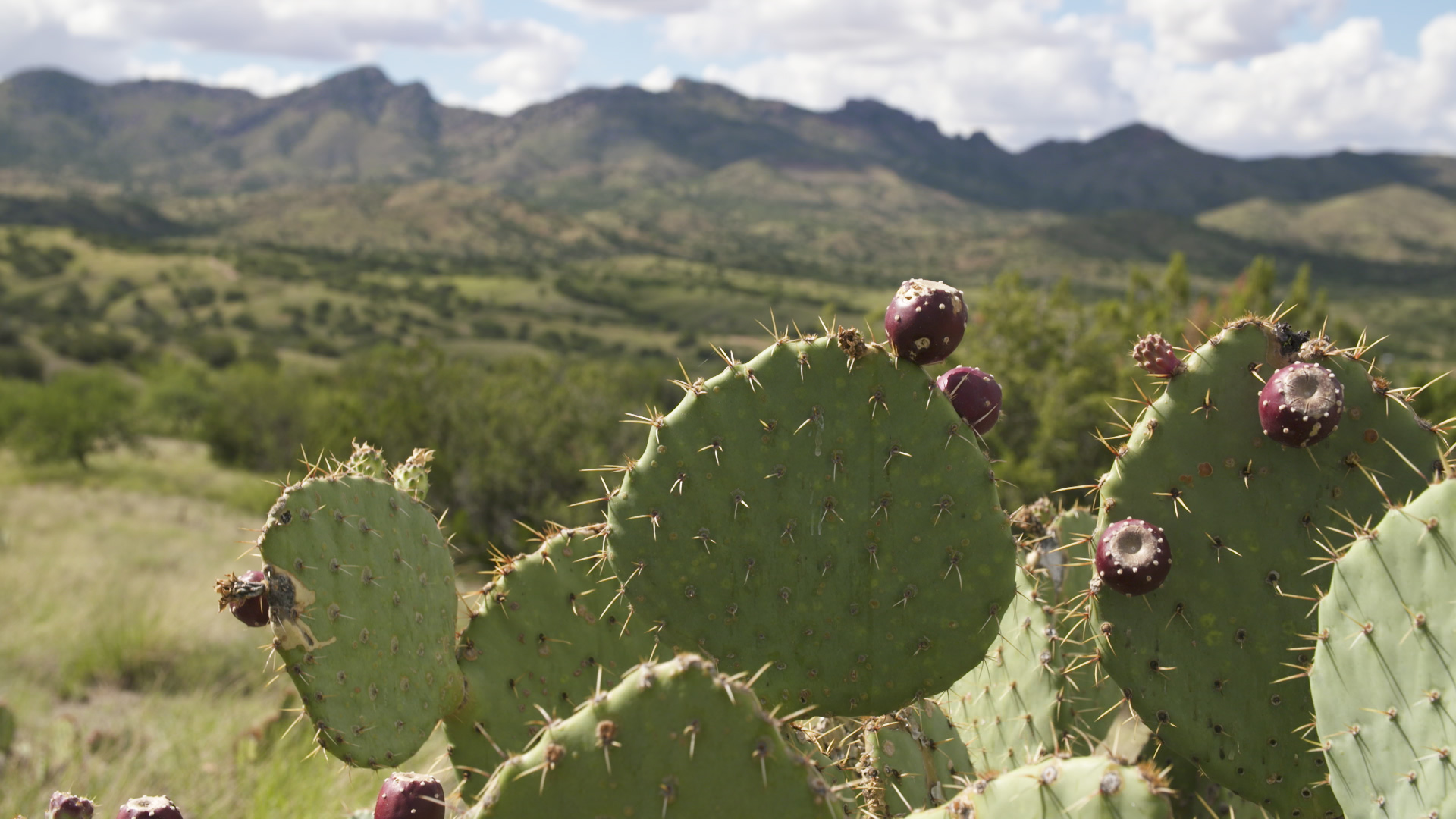 The proposed site of the Rosemont Copper Mine.
AZPM
For the past three years, the Trump administration has overturned policies aimed at protecting biological resources and the environment. Many of those decisions have, however, been blocked in court following lawsuits lodged by a coalition of environmental groups, including the Tucson-based Center for Biological Diversity, now one of the most influential conservation organizations in the country.
To demonstrate how their battles are playing out in southern Arizona, Southwest Conservation Advocate Randy Serraglio traveled to Empire Gulch, about an hour southeast of Tucson.
"You can tell that there's water here just below the surface because we have these incredibly majestic cottonwood trees, this big forested canopy here and it's completely different from the arid grassland that's around us,"
Serraglio joined Center for Biological Diversity 12 years ago and has worked on a range of environmental issues, including an effort to block construction of the Rosemont Copper Mine in the Santa Rita Mountains, about a 30-minute drive from Empire Gulch.
"There's hundreds of species that rely on places like this for survival, and many of them only live in these narrow little corridors where the vegetation is different and there's more water."
Serraglio said this sun-dappled site is ground zero for how the mine could harm the ecosystem if Canadian mining firm Hudbay Minerals is allowed to build Rosemont.
"It's close enough to the mine site that the effects will be felt here first. Everyone pretty much agrees that this spring down here Empire Gulch is going to dry up," he said, noting that the possible desiccation of Empire Gulch is not the only problem with the mine. If Rosemont is built, Hudbay Minerals would dump tailings on land that belongs to the U.S. Forest Service.
"They want to bury all of our public land with toxic waste, and we're working very hard to prevent them from doing that."
The center joined other environmental groups and tribes in lawsuits to block construction. Last July U.S. District Judge James Soto sided with opponents of the mine, saying Hudbay Minerals does not have valid mining claims on the public land where it would dump tailings. That was a big victory for the Center for Biological Diversity, which is no stranger to long, drawn-out court battles.
Over just the past three years, the center has sued the Trump administration 175 times and counting. That's well over one lawsuit every week, a stark contrast to their efforts against the Obama administration, which they sued about once every month, said founder and executive director Kierán Suckling.
"The election of Donald Trump changed our work as no other time in our 30-year history," he said. "Because the onslaught of illegal government actions to destroy the environment is like nothing we've ever seen before."
While the center's home is Tucson, their fight is nationwide. They've challenged the Trump administration's California Fracking Plan, sued the administration for failing to protect Hawaii's California Coral and are trying to stop the U.S. Department of Agriculture from killing bears, beavers and bobcats in Washington state.
Those were just a few of the lawsuits filed in October.
"The center is probably best known for the amount of litigation we do. We do more environmental litigation than any other environmental group in the country. But when we launch a campaign, litigation is just one part of our seamless effort."
Those campaigns include scientific research, political lobbying, and lots of communication work. That's a big change from where the group started.
"The center has evolved pretty dramatically. At the very beginning we were all volunteers and none of the Center's founders are scientists or lawyers. So we were sort of making it all up as we go," Suckling said. "Over the years, a wonderful brilliant group of lawyers and important scientists have gravitated to us."
Suckling said in all those years, one thing has remained the same.
"The unifying theme, always, is the extinction crisis, which is global, national, it's local — and saving species from extinction is at the heart of everything we do."
"We're in the midst of the sixth mass extinction event in our Earth's history," said Serraglio. "For a group like ours that works to prevent extinctions, it's crisis time. So we'll go to bat for a snail the same way we'll go to bat for a jaguar, because it's all of creation that we care about."
The Center for Biological Diversity's fights on behalf of animals have attracted controversy. As have some of the group's tactics. Their litigious approach makes them not universally loved in the environmental community. And then there are those on the other side of the ideological divide, like Sue and Jim Chilton.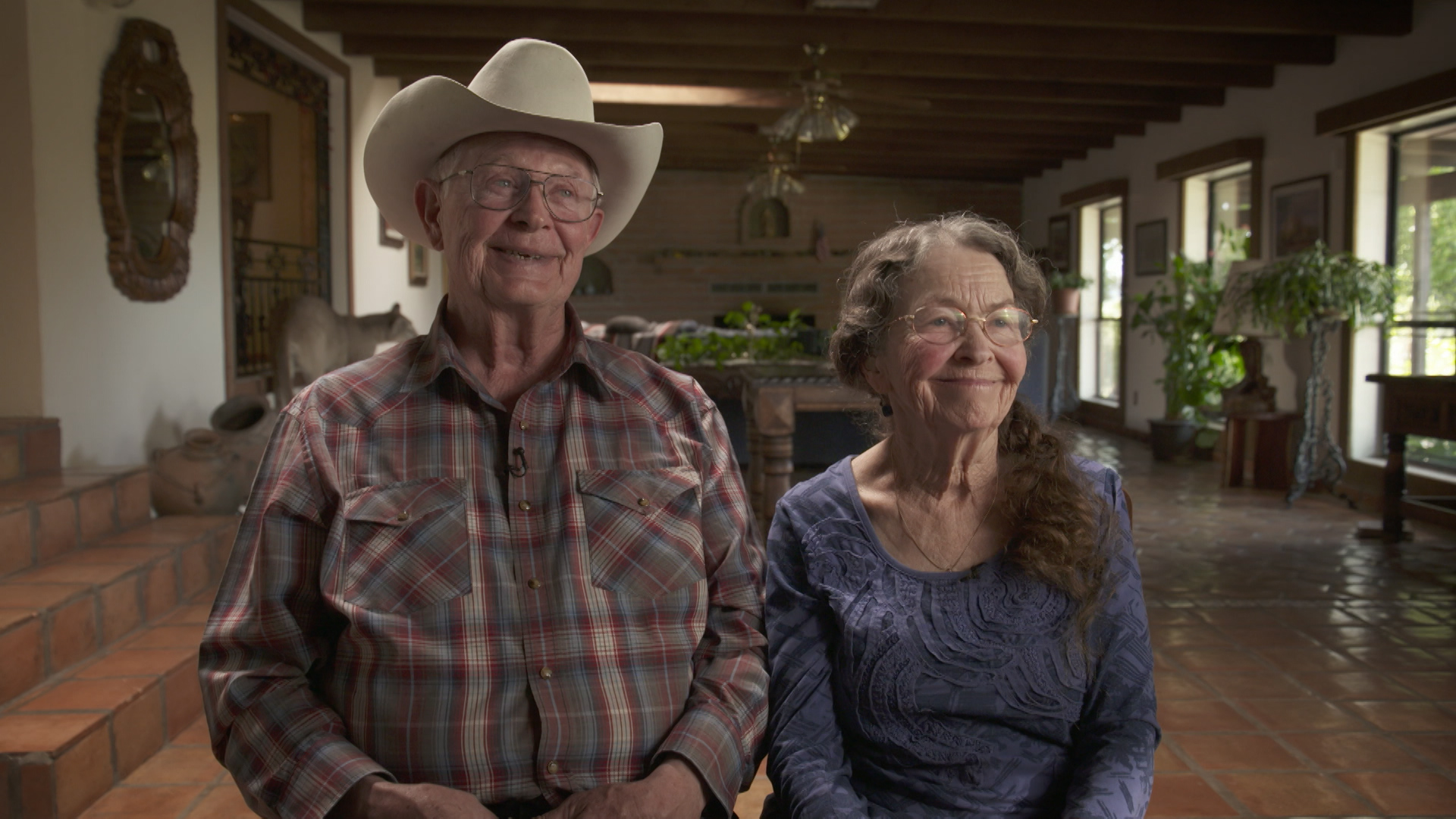 Jim and Sue Chilton in their home in Arivaca, Arizona.
The Chiltons have about 1,000 cows on their ranch that stretches from Arivaca, Arizona, down to the border with Mexico. The vast majority of their ranch of rolling hills, dirt roads and long-abandoned homesteads is leased public land.
In the early 2000s the Chiltons sued the Center for Biological Diversity for defamation after the group published a photo of two cows laying on a completely barren pasture and a caption that read "Ruby Pasture 100 percent utilized."
The Chiltons say the center was trying to use the photo convince the Forest Service to revoke their grazing license. But the destroyed pasture wasn't actually a result of cattle grazing. It was the aftermath of an annual mayday party held in the area. The Chiltons won their case, and the Center for Biological Diversity was ordered to pay them $600,000 in damages.
Jim and Sue Chilton have remained outspoken critics of the center in the years since.
"They want to stop everything: stop growth, stop employment, stop people living on the land," said Jim Chilton.
"They use whatever species happens to be convenient and preferably if it has little study done on it. So they work to get it listed as endangered and to get habitat designed for it and limit all activity on that habitat," said Sue Chilton.
Jim Chilton is on the board of the newly founded Southwest Communities Coalition, a group that's pushing for construction of the Villages at Vigneto, a 28,000-home development outside of Benson, in Cochise County. The Center for Biological Diversity has sued to block it.
"In Cochise County, the population is decreasing. Businesses and communities in Cochise county are not functioning. You need to have places where people can live. And they create jobs, jobs jobs," said Jim Chilton.
"Well, there's good economic development and there's bad economic development," said the Center for Biological Diversity's Randy Serraglio. "If economic development means that we have to sacrifice the integrity of our water supply and the quantity that ensures our water supply in the future, no, we're going to fight that economic development."
Executive Director Kierán Suckling said the criticism that's levied on his group is an indicator of their success.
"We're certainly aggressive," he said. "We're not afraid of controversy because we're here to change the status quo. The status quo is unsustainable, it's untenable, it's causing the mass extinction of species. And you can't change the status quo without controversy. And so if you're not making waves, if corporations and congressmen are not mad at you, it's probably because you're not getting much done."
"The Center for Biological Diversity is fierce, I think that's the word. We fight like jaguars. We fight like badgers," said Serraglio.
Of the cases against the Trump administration that have been decided, the center has won about 90%, including the suit to block the Rosemont Copper Mine. One issue that they're losing on, though, is their effort to stop construction of a border wall.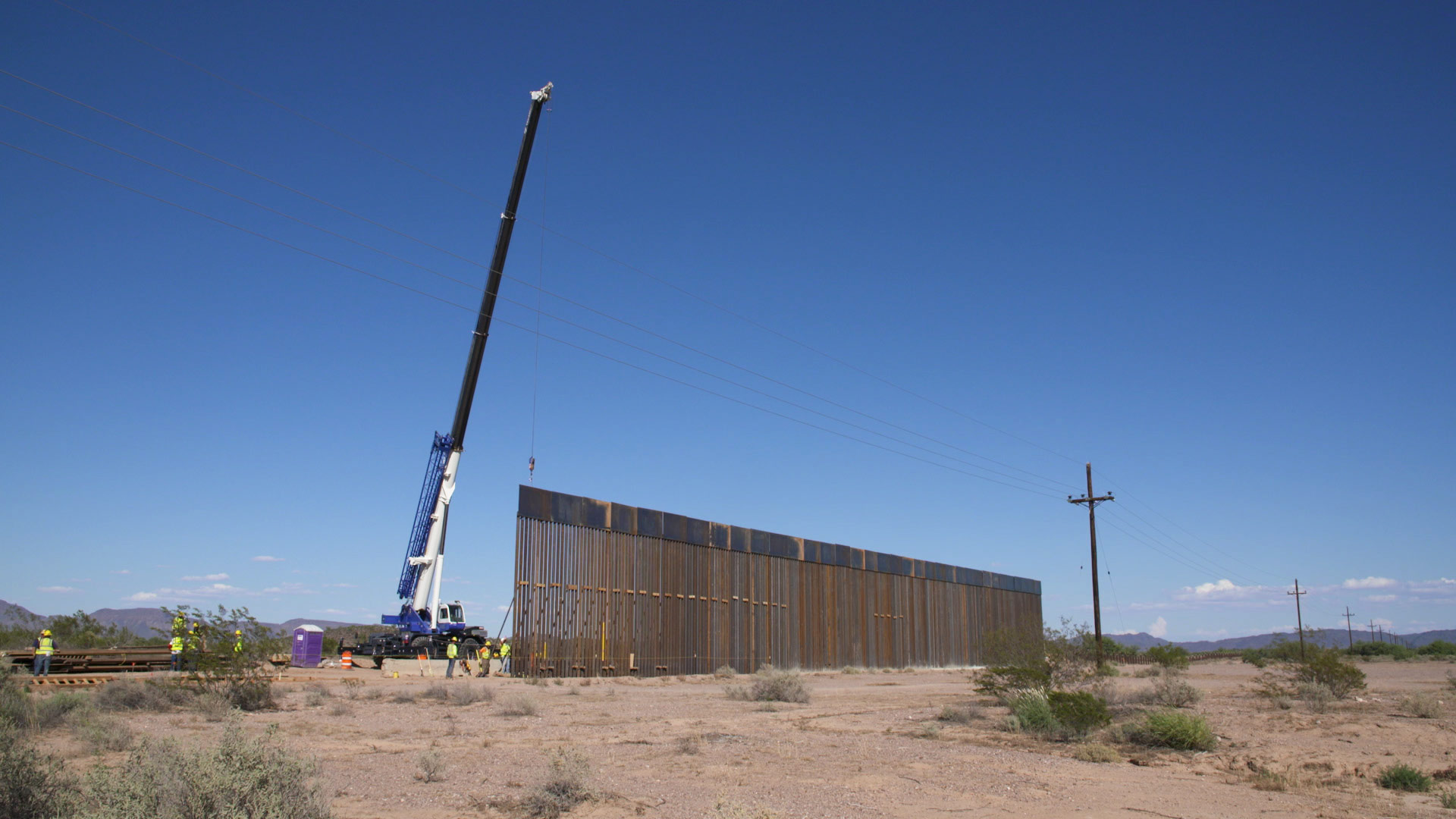 Construction underway on a section of border wall in Organ Pipe National Monument, Sept. 18, 2019.

AZPM
Laiken Jordahl is their borderlands campaigner, who visited the construction site in a sunny day in September.
"So we are just south of Organ Pipe National Monument. We are watching the first panels of Trump's brand new border wall be installed here," said Jordahl.
"Before this construction occurred, the vast majority of the border here was composed of vehicle barriers. These are waist-high fences that stop vehicle traffic from crossing the border. They're completely permeable to wildlife. They allow Sonoran pronghorn or bighorn sheep to jump over or under. And they pose no threat to wildlife migrations. This wall behind me, on the other hand, will stop every terrestrial species in their tracks. This wall will fragment the best protected Sonoran desert ecosystem on the planet in two."
The Trump administration has waived dozens of environmental laws — including the Endangered Species Act, the Clean Water Act and the National Environmental Policy Act — to expedite construction.
And, so far, the group's usual tactic of blocking potentially harmful projects in court has floundered. But, the staff members at the Center for Biological Diversity say that, just like a badger would, they'll keep fighting.