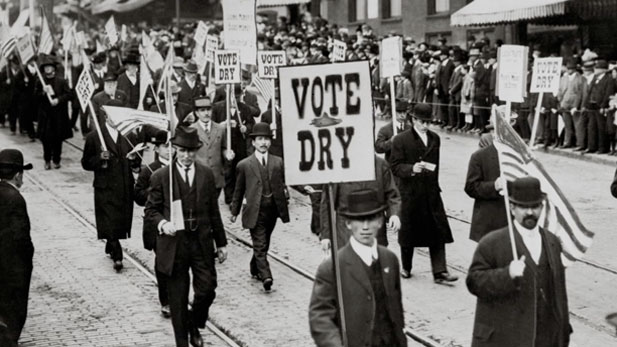 Arizona passed its own prohibition laws five years before the national ban.

AZPM
When Arizona first became a territory in 1863, the only thing about it that was dry was its deserts. The state's first brewery was built just a few years after gaining territorial status, and it held out longer than any other state or territory in a nationwide push to introduce compulsory temperance education in schools. As arid states go, Arizona was pretty wet.
But things took a drier turn when statehood arrived for Arizona on February 14th, 1912. At that time, individual states, counties and cities throughout the U.S. had the option of voting themselves "dry."

On January 1st, 1915, Arizona became the 13th state to go dry--and met with some unintended consequences. Watch the AZPM mini-documentary, The Dry Run: Prohibition in Arizona, to learn more:
A look at Prohibition in Arizona to promote the PBS prohibition program.
AZPM