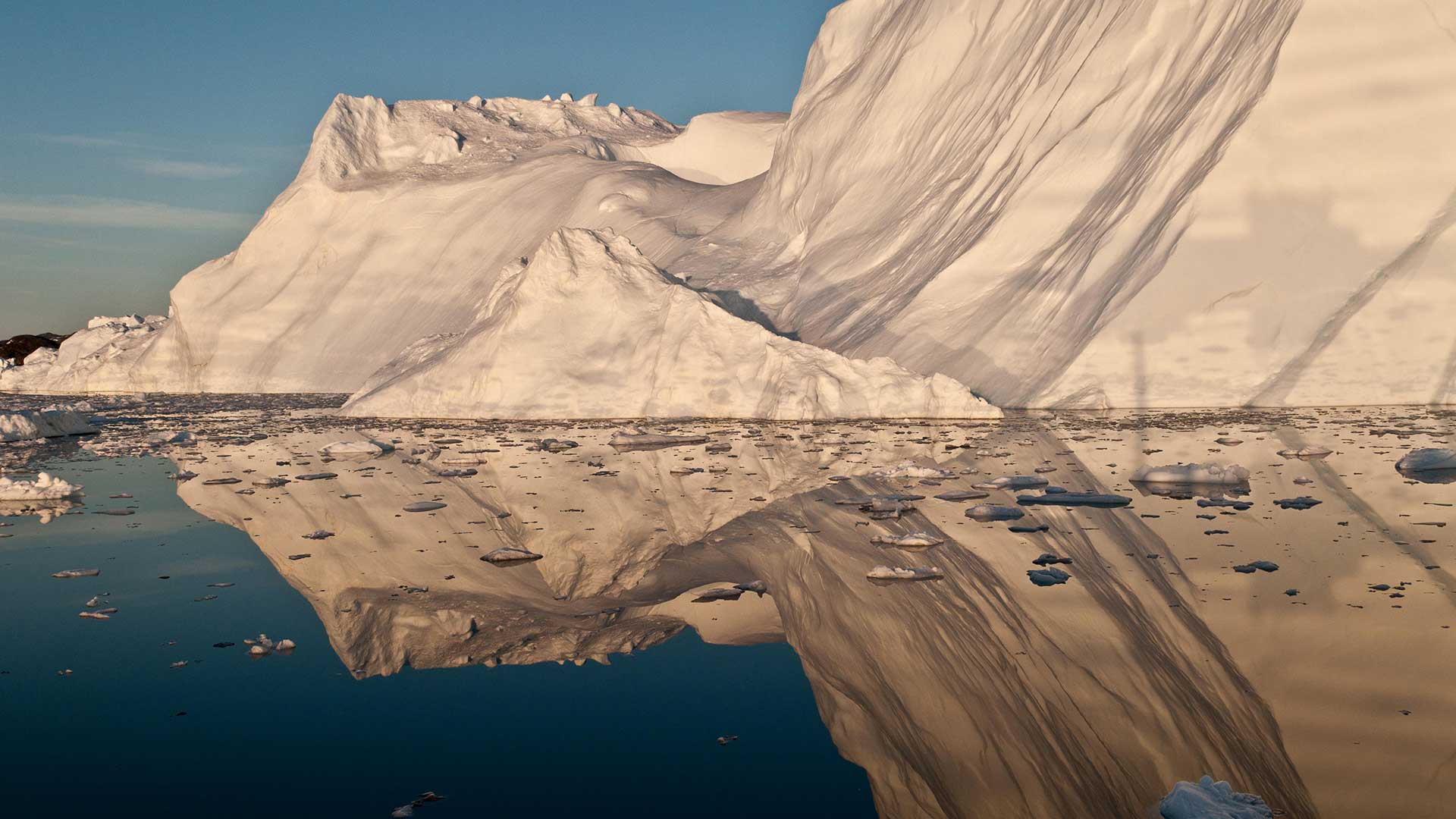 The midnight sun casts a golden glow on an iceberg and its reflection in Disko Bay, Greenland. Much of Greenland's annual mass loss occurs through calving of icebergs such as this.
Ian Joughin/University of Washington
New findings by an international team of researchers show the melting of Greenland's ice sheet over the past 26 years approaches the most pessimistic predictions of the Intergovernmental Panel on Climate Change.
"There's a low bound, there's a middle and there's a high, and right now we're tracking the high estimates pretty well for Greenland," said co-author Christopher Harig of the University of Arizona Department of Geosciences.
The research appears in the journal Nature.
Based on satellite measurements of changes in altitude and mass, the team found that Greenland lost 3.8 trillion metric tons of ice since 1992, raising mean sea level by 10.6 millimeters — just over a centimeter, or a bit under half an inch.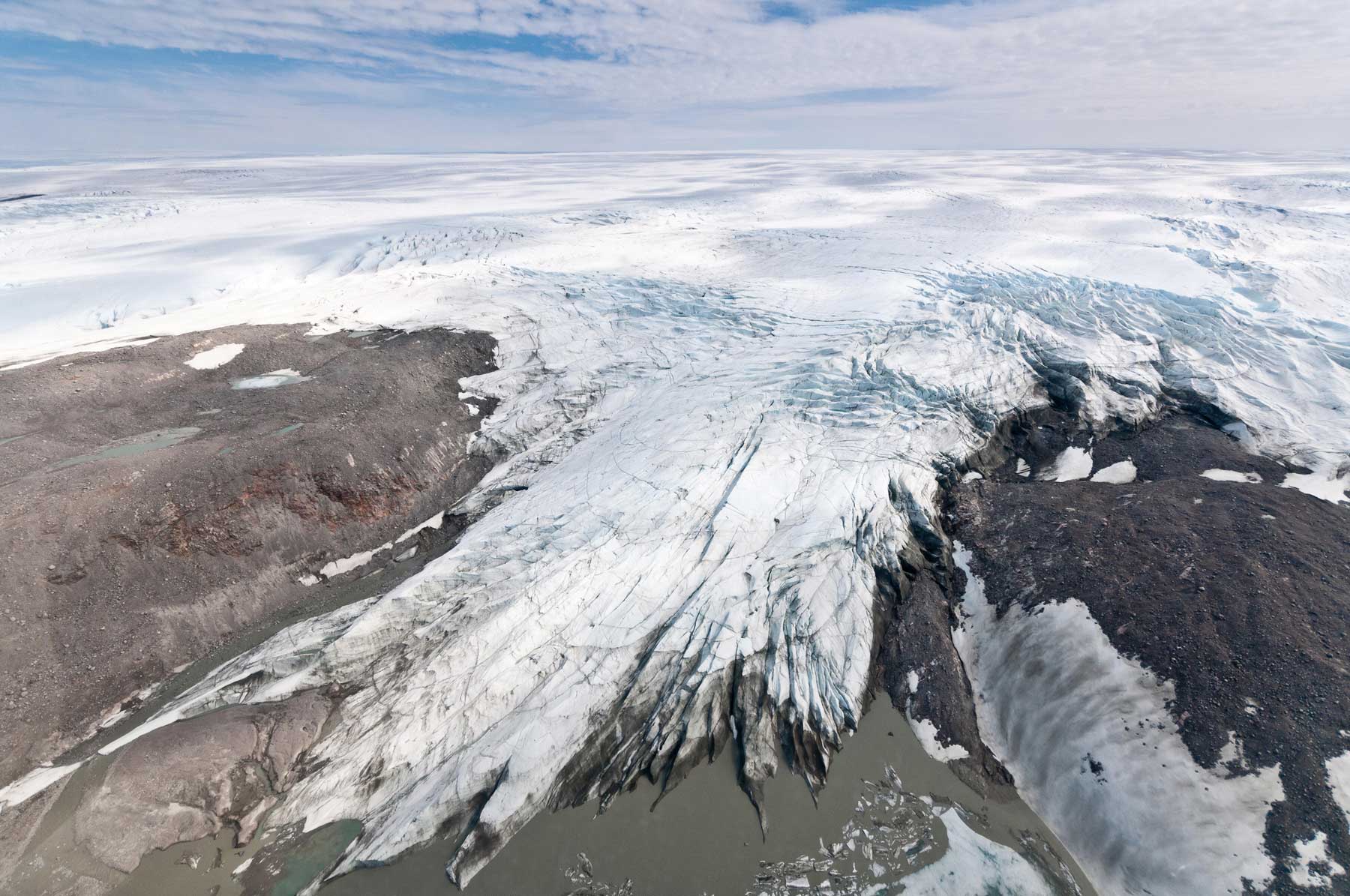 VIEW LARGER Area of the Greenland Ice Sheet with a land-terminating margin. In such regions ice is shed primarily through melting, unlike marine-terminating glaciers where iceberg calving dominates annual ice loss.

Ian Joughin/University of Washington
The losses were split between ice calving and meltwater runoff.
Harig said the results underline the importance of measuring ice loss.
"Greenland is a very dynamic place, and I think the fact that we can see these pretty clear changes on the scale of, say, five years makes it really important that we need to continue observing Greenland," he said.
Over the past few decades, Greenland has seen notable increases in air and ocean temperatures as well as reduced summer cloud cover.
This pattern has contributed to increases in surface runoff, glacial lake formation, iceberg calving, glacial retreat, underwater melting and ice flow.
The island's ice sheet contains enough water to raise the mean global sea level by 20-24 feet.