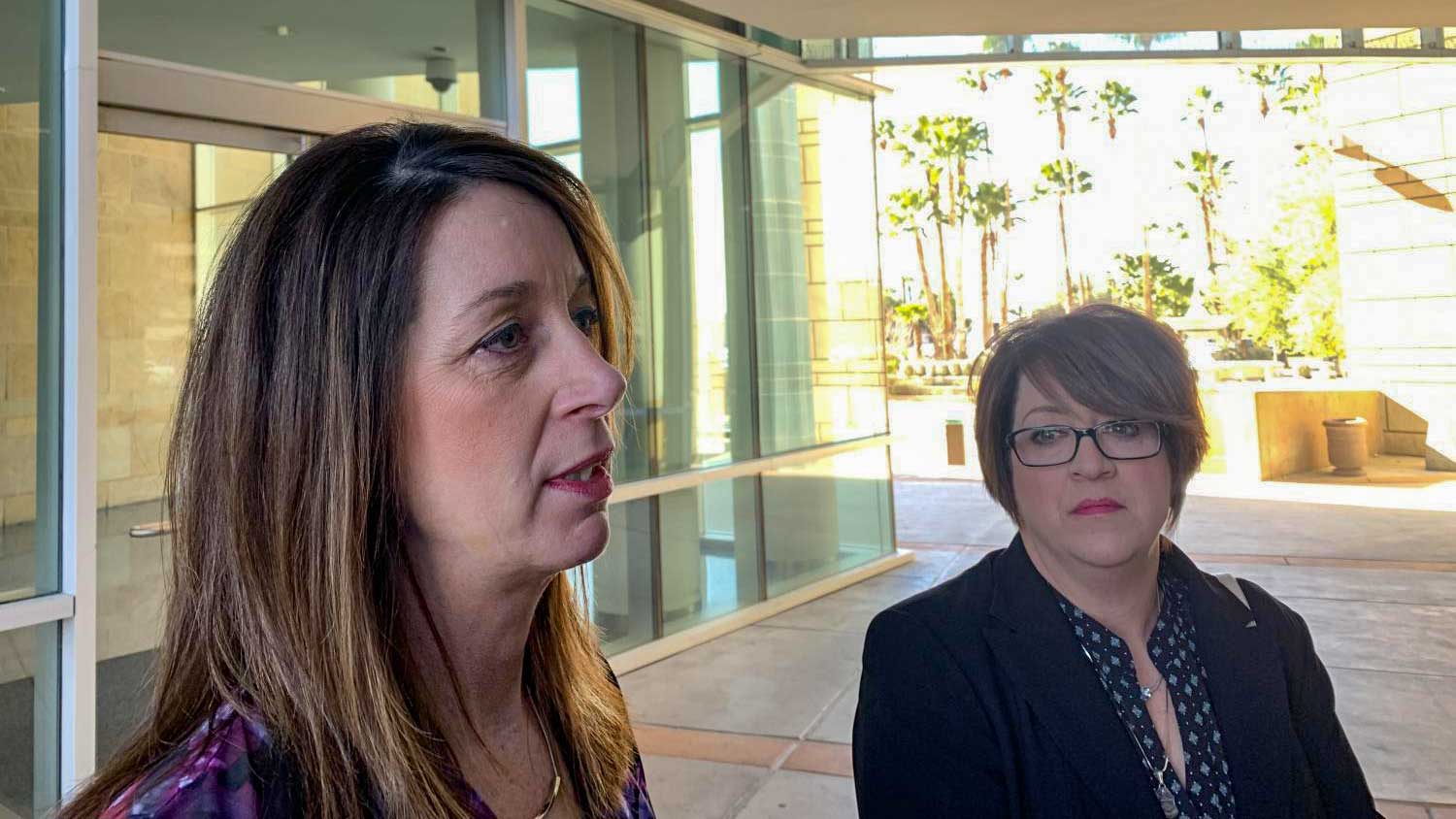 VIEW LARGER Kelly Willis and Michelle Balogh, Brian Terry's sisters, speak out the U.S. District Courthouse in Tucson following the life sentence imposed on Heraclio Osorio Arellanes.

Michel Marizco/Fronteras Desk
Sobs of relief racked the Tucson federal courtroom where Judge David Bury imposed his sentence. Men in the camouflaged uniform of Brian Terry's tactical Border Patrol unit have silently attended every trial, conviction and sentencing since his murder outside of Nogales, Arizona, nine years ago. They filled the courtroom as this sixth defendant was sentenced. The convicted man, Heraclio Osorio Arellanes, was impassive. He was convicted of six felony counts, including first-degree murder.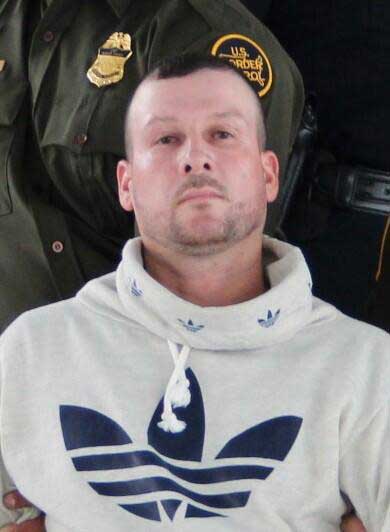 VIEW LARGER Heraclio Osorio Arellanes in a 2018 press release photo from Customs and Border Protection.
Osorio and the other defendants had formed a "rip crew" that robbed smugglers in Southern Arizona's border region. They encountered Terry's unit in December of 2010 and fired on the agents. Terry died when a bullet severed his spine. Osorio told the judge he'd been unfairly singled out during his trial.
Terry's sister Michelle Balogh dismissed his complaint.
"He was just using it as a copout. He knew what he was doing when he was out there. It wasn't his first time coming over here, committing crimes," she said.
She described Terry, a former marine and Detroit cop, as a warrior and a hero. She reiterated that outside the court.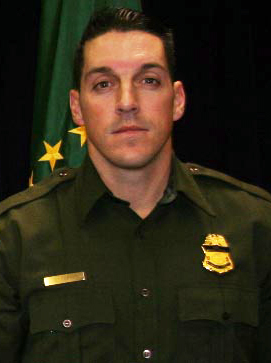 U.S. Border Patrol Agent Brian Terry.
"You'd think after nine years it gets easier, it doesn't get any easier. That's how much of an impact Brian made on our family."
Terry's murder raised alarm when a whistleblower told Congress the guns used originated from a Bureau of Alcohol Tobacco Firearms and Explosives gunwalking plan known as Operation Fast and Furious. ATF agents in Phoenix allowed guns to be smuggled into Mexico, hoping to track them to high-level cartel figures. Instead, agents lost track of thousands of high-powered rifles and handguns.
The scandalous program is never mentioned by federal prosecutors overseeing Terry's case.
Border Patrol national union president Art Del Cueto put it this way:
"I think at the end of the day, everyone that's responsible for walking guns into Mexico should be held responsible," he said.
The last defendant in the case has not yet been extradited from Mexico, where he is still in custody.

Fronteras Desk
is a
KJZZ
project covering important stories in an expanse stretching from Northern Arizona deep into northwestern Mexico.