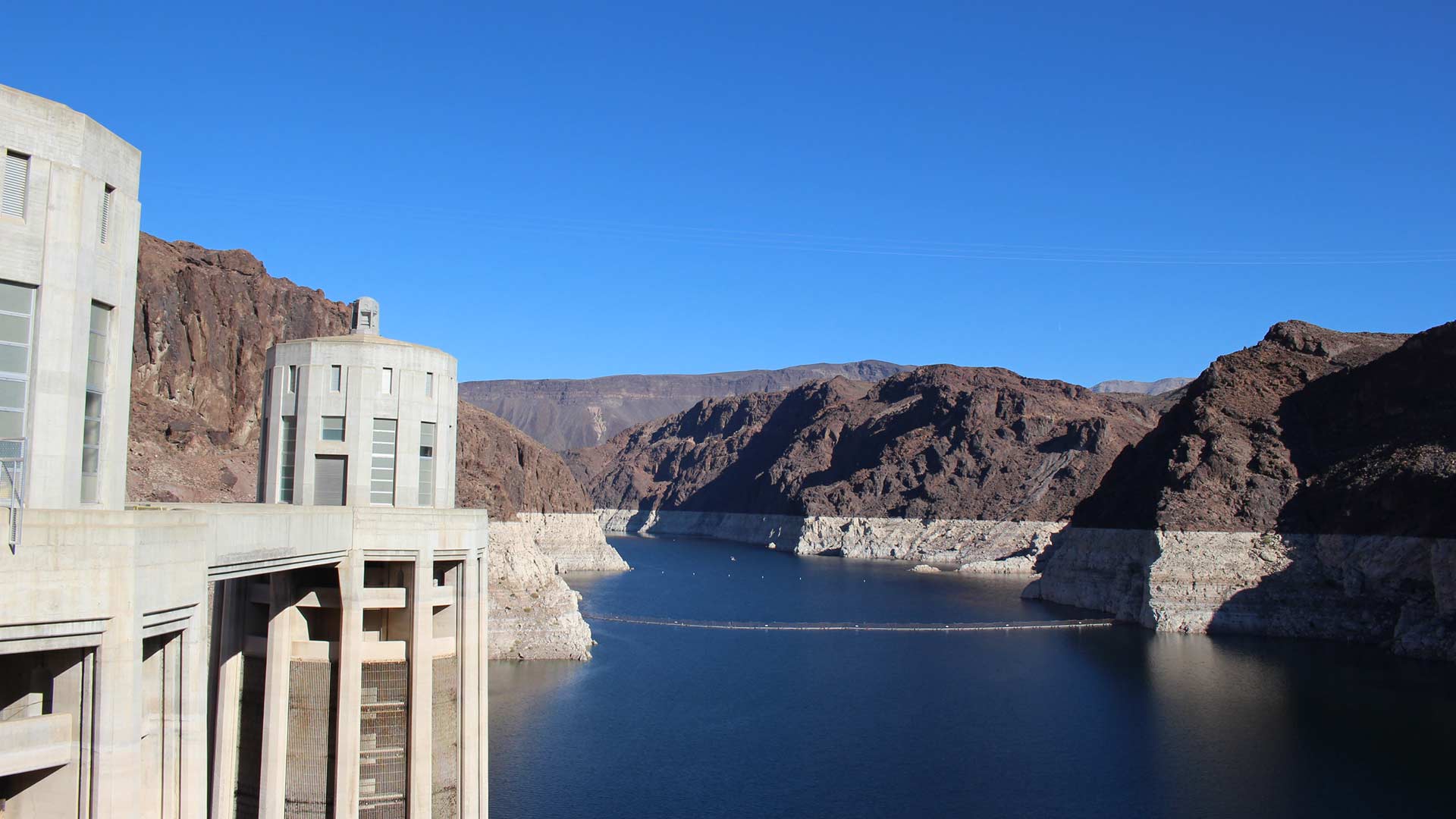 Lake Mead outside Las Vegas, Nevada, serves as the Colorado River's largest reservoir and a key water source for Arizona, California, Nevada and Mexico.
Luke Runyon/KUNC
An early forecast shows water supplies in the Colorado River Basin are likely to be lower than normal this year, despite high snowpack in the Rocky Mountains.
It all goes back to the fall. States that rely on the Colorado River also rely on monsoonal rains that are supposed to arrive like clockwork in late summer. But that didn't happen in 2019, leaving soil throughout the region sapped of moisture.
"It ended up being the ninth-driest and third-hottest monsoon on record dating back to 1895," said Cody Moser, a forecaster with the Colorado Basin River Forecast Center.
River flows in the Upper Colorado River are projected to be 82% of average this year. The river supplies water for 40 million people in the Southwest and irrigates millions of acres of cropland.
Dry soil soaks up snowmelt before it can reach rivers and streams. That's what's leading to the forecast of a lessened runoff for the Upper Colorado River this year. There are still a few months for that to change —snowpack doesn't usually hit its peak until early April.