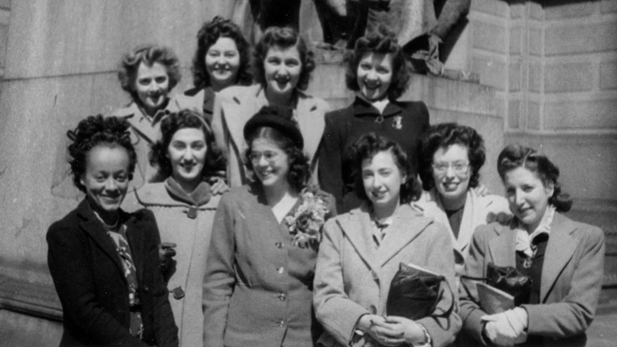 A group shot of some of the women mathematicians who are featured in the documentary "Top Secret Rosies".

LeAnn Erickson
In 1942, when computers were human and women were underestimated, a group of female mathematicians helped win a war and usher in the modern computer age. Sixty-five years later their story has finally been told...
That's director & producer LeAnn Erickson's introduction to her one-hour documentary Top Secret Rosies: The Female Computers of World War II. The film tells a unique story about the contributions made by a group of women mathematicians to the war effort in the early 1940's.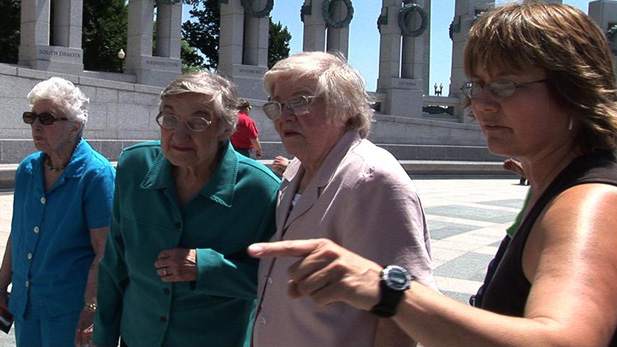 Producer and director LeAnn Erickson (r) and some of the women featured in "Top Secret Rosies" visit the National World War II Memorial in Washington, D.C.

LeAnn Erickson
The University of Arizona's Hanson Film Institute, School of Theatre, Film and Television, Raytheon Women's Network along with the Raytheon Engineering Directorate, and The Women's Foundation of Southern Arizona present a special event screening of Top Secret Rosies: The Female Computers of World War II on Friday, November 18, 2011 from 5:30pm to 7:30pm at The University of Arizona Manuel Pacheco Integrated Learning Center (ILC) in Room #120. The screening is open to the public.
Listen: