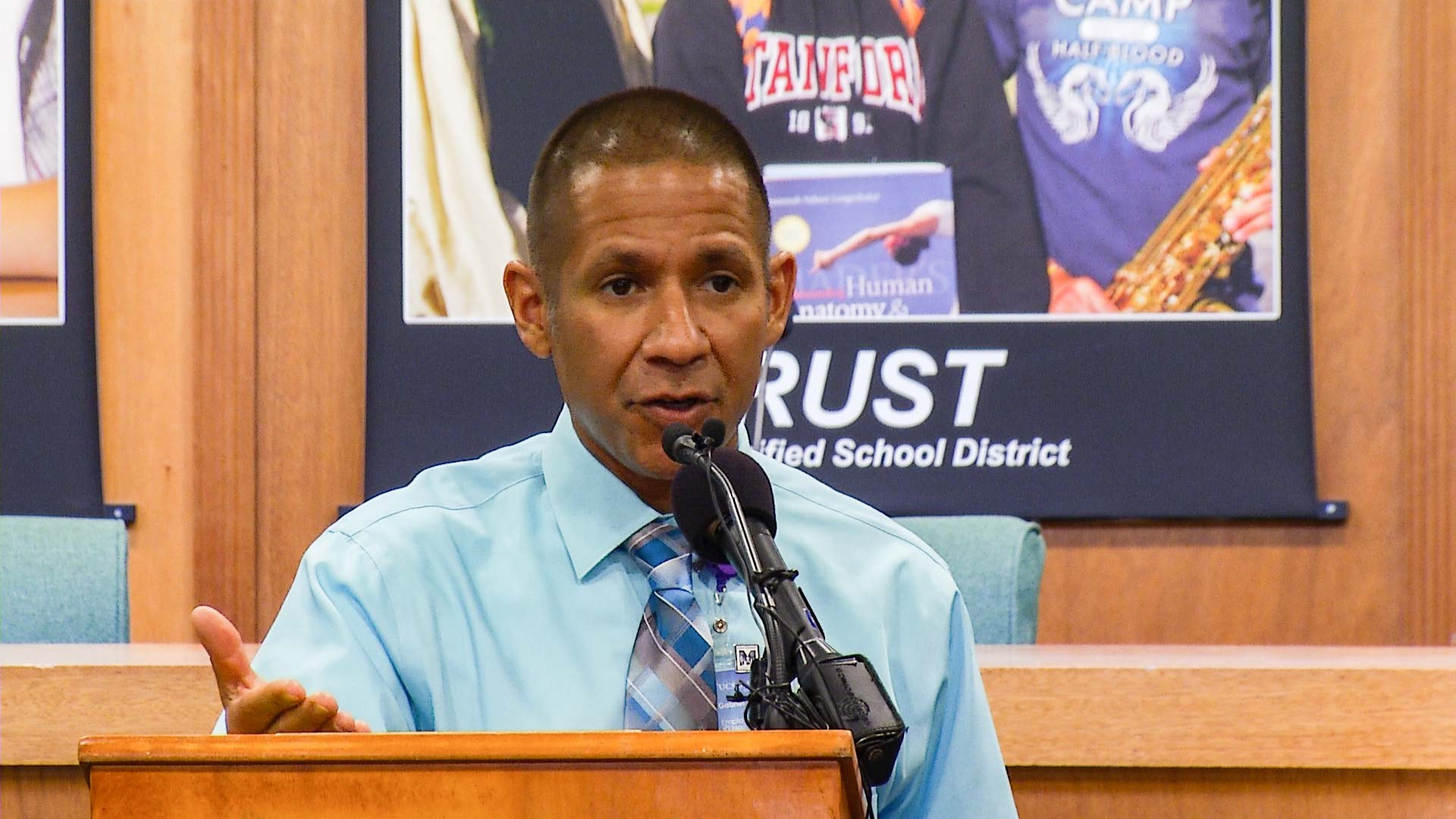 TUSD Superintendent Gabriel Trujillo addresses members of the media April 17, 2018, at the district administrative offices.
AZPM
Gabriel Trujillo, superintendent of Tucson Unified School District, said the decision to keep Arizona's schools closed through the end of the academic year brought a sense of finality and certainty to his 8,000 employees.
"The decision I think addresses the very human aspect of a community in fear," said Trujillo. "I know that my workforce is not the only one that is really scared of this virus that is everywhere and yet nowhere, in the sense that it can come for anybody at anytime."
As the district transitions rapidly to remote learning for its 44,000 students, Trujillo said the immediate crisis is addressing the digital divide.
"We have about 15,000 families in our district that don't have any access to the internet or a device. And so now they find themselves totally cut off from any educational opportunities that we would offer online."
Trujillo, full interview
Listen to the full interview with TUSD Superintendent Gabriel Trujillo on the district's response to COVID-19.
Last week, officials approved spending of $3.5 million to purchase 18,000 Chromebooks to send to families and staff throughout the district.
Trujillo said Cox Communications has agreed to provide free internet for 60 days to connect students with teachers, which will take students through the end of the year.