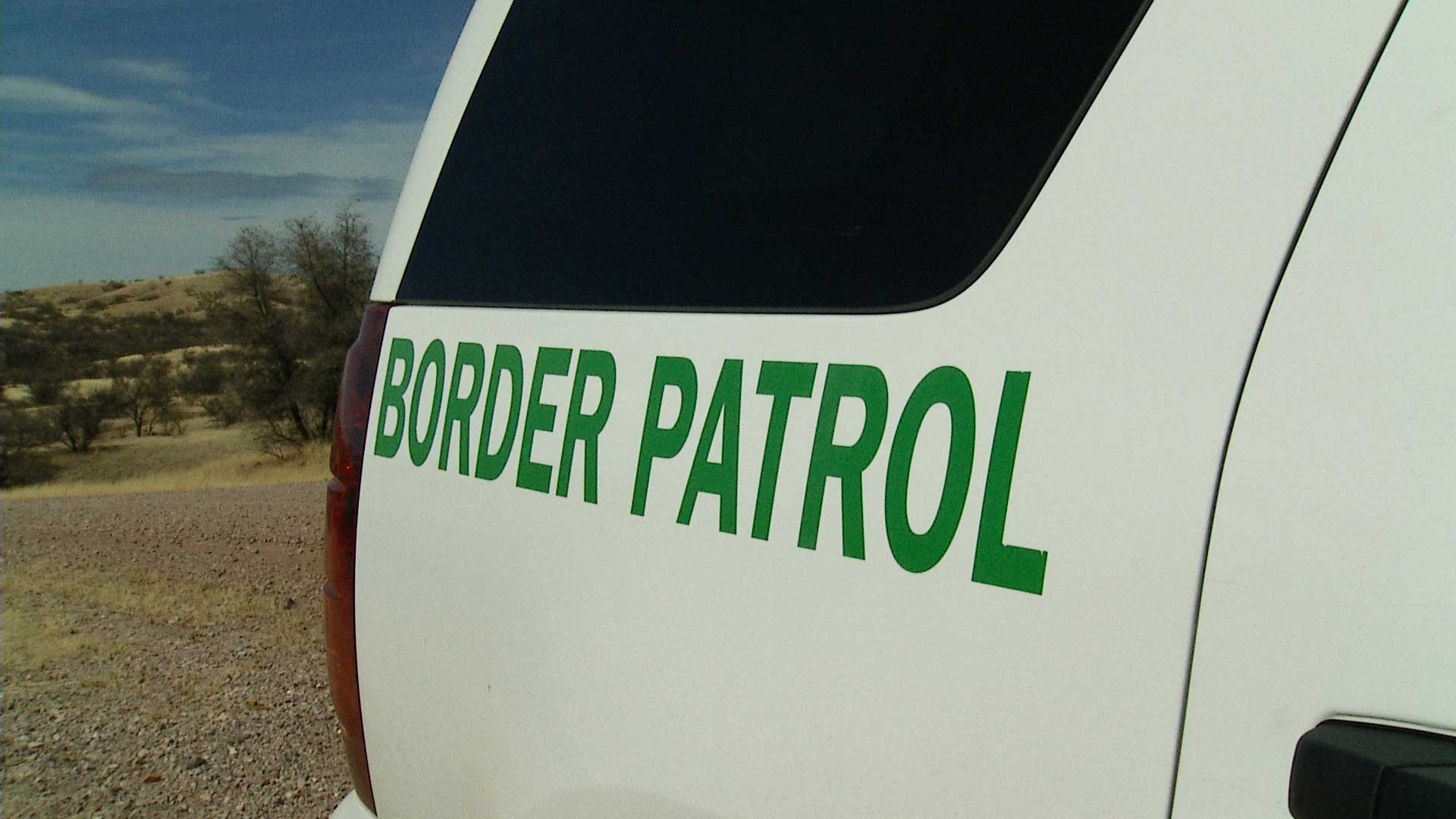 A Border Patrol vehicle.
AZPM
Residents in Arizona border towns say the Border Patrol checkpoints they pass through frequently are staffed with agents who aren't following safety precautions to protect against the coronavirus. A group of residents is documenting their experiences.
Jared Lunkenheimer is a family physician who passes through two checkpoints between his home in Arivaca and the clinic where he works in Nogales every day. He said he doesn't see Border Patrol agents wearing masks.
"We must wear masks, performing our clinical duties or even being in our office with our coworkers," he said. "So for there not to be a directive higher up from Border Patrol just seems to me like BP really feels like they are immune somehow."
Lunkenheimer said he also rarely sees agents practicing social distancing.
In a statement to Arizona Public Media, Border Patrol Tucson Sector Chief Agent Roy Villareal said the agents are supplied with protective gear and asked to conduct operations in open air as much as possible, but the choice to wear them is left up to agents themselves because federal health guidelines don't require it.
"All frontline personnel who interact with the public or detainees are provided Personal Protective Equipment (PPE). [Customs and Border Protection] personnel are advised to practice social distancing, good hygiene practices and the use of PPE.

"Law enforcement operations require constant interaction with the public. Although human contact may be necessary, agents are instructed to conduct as many interactions as possible in open-air settings to reduce exposure risks and don PPE when warranted. As of yet, the CDC has not mandated the wearing of PPE during public encounters, nor has this practice been adopted wholly by our law enforcement community. I believe officers possess the capability to exercise caution when warranted and will utilize PPE when necessary.

"This is an unprecedented and fluid situation. We ask the public for patience and cooperation as we navigate these challenging times." — Tucson Sector Chief Agent Roy Villareal
Some Arivaca residents have been filming their own interactions in videos they say show agents not wearing protective gear at checkpoints. In the video, several drivers speak with unmasked agents from their vehicles and confront them about not having protective gear.
"You're with Customs and Border Protection," says one driver in the video. "You're not wearing a mask, you're not standing back six feet."

Several agents say the are provided with masks in the video. One agent says they use them while making apprehensions in the field.
University of Arizona virologist Felicia Goodrum said beyond practicing good hygiene and not touching your face, the best way to prevent the spread of the virus is to stand at least six feet apart. Masks provide a layer of protection when that's not possible. She said agents should be wearing masks.
"Prolonged interactions for more than a few seconds where they are going to be close, that's where you're going to want one," she said. "I think with the frequency with which they interact with people, it would be advisable to have one on all the time, just so you're ready."
Customs and Border Protection has reported 330 COVID-19 cases within its ranks, including six agents in Arizona.