The White Mountain Apache Tribe has shut down the reservation for two weeks to stop the spread of the coronavirus.
About one-eighth of its 13,500 residents has tested positive for the coronavirus. People seeking cooler temperatures often flock to the eastern Arizona reservation. White Mountain Apache Chairwoman Gwendena Lee-Gatewood said they can drive through but cannot stop.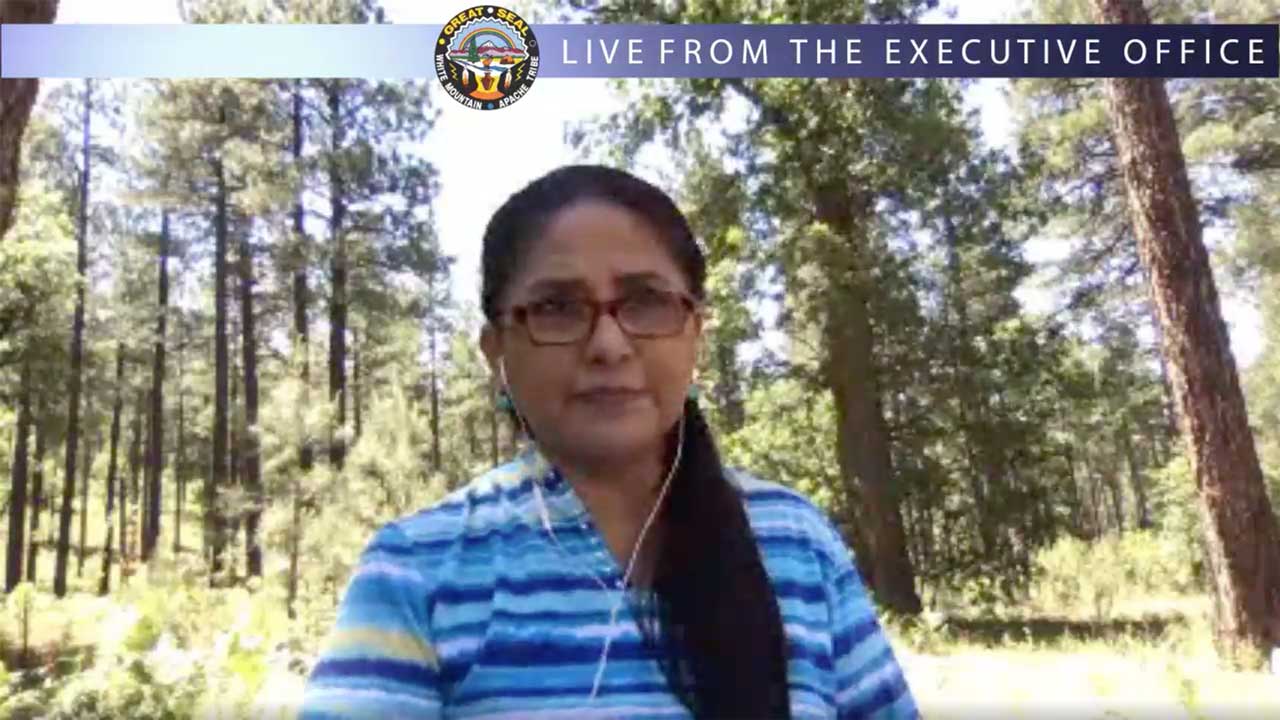 VIEW LARGER White Mountain Apache Tribe Chairwoman Gwendena Lee-Gatewood in a June 27 video streamed on her Facebook page. Lee-Gatewood says there are only 200 elders left and possibly fewer since the pandemic.
Lee-Gatewood pleaded with tribal members on a recent Facebook Live event to stay home.
"Just like mom and dad sometimes have to make decisions that the kids don't like, but it's for the good of the entire family," Lee-Gatewood said. "And we are the entire family for the White Mountain Apache Tribe. We need to support one another, especially now for our elders."
The tribe also has banned the sale of alcohol for the rest of the year. Those caught violating the orders face fines.

Fronteras Desk
is a
KJZZ
project covering important stories in an expanse stretching from Northern Arizona deep into northwestern Mexico.