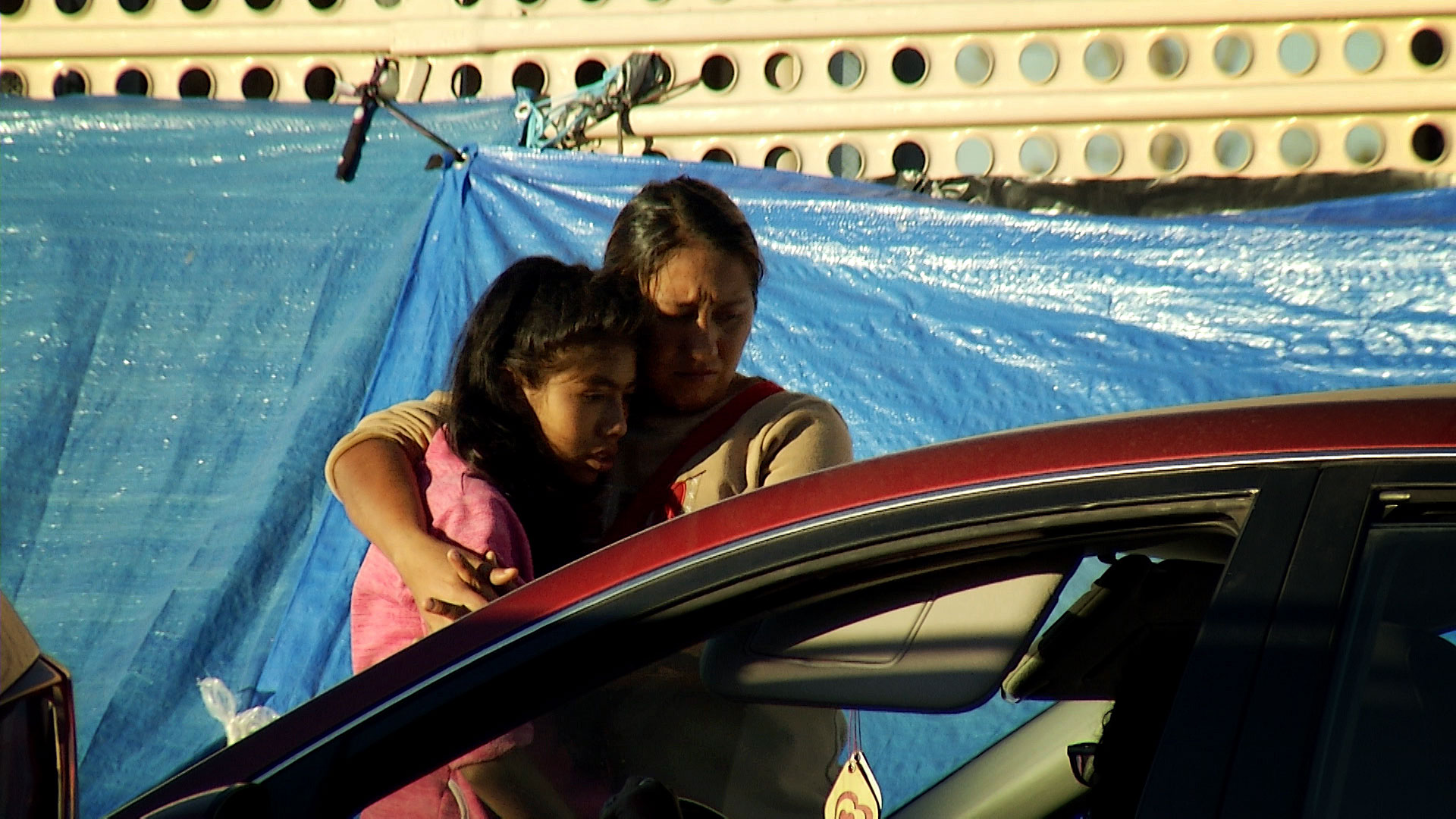 A woman and child embrace along the border in San Luis Río Colorado, Sonora where migrants seeking asylum formed an encampment along the sidewalk as they waited to make formal requests with U.S. Customs officers at the San Luis Port of Entry in December 2018.
Robert Lindberg/AZPM Staff
Immigration courts that have long faced backlogs are even harder hit by COVID-19 pandemic closures. Research group Transactional Records Access Clearinghouse, or TRAC, estimates at least 368,000 hearings had been delayed by the end of May, nationwide.
Earlier this month, Arizona immigration courts shut down completely for several days over virus concerns. They're back open now. But Jenna Johnson, an attorney with the pro bono legal aid group Keep Tucson Together, said they continue to shutter erratically.
She said in normal times, Keep Tucson Together can go to multiple hearings in a week. But these days she can go weeks without a single bond hearing. Meanwhile, clients still in detention describe rising COVID-19 cases and worsening conditions.
"Eloy and La Palma are deadly right now," she said. "People are being given frozen food, people are being quarantined in cells that have bodily fluids and dirty sheets in them when they arrive to them, and so when a bond hearing is delayed it's just crushing."
TRAC estimates more than a million immigrants are awaiting court hearings around the U.S. More than two-thirds of those could be affected by court shutdowns as the pandemic continues.