The University of Arizona launched its COVID-19 exposure notification app, called Covid Watch Arizona, Wednesday. The app works by notifying a phone's user if they've been close to another app user who has tested positive for the coronavirus. Both people have to have the app running on their devices in order for it to work.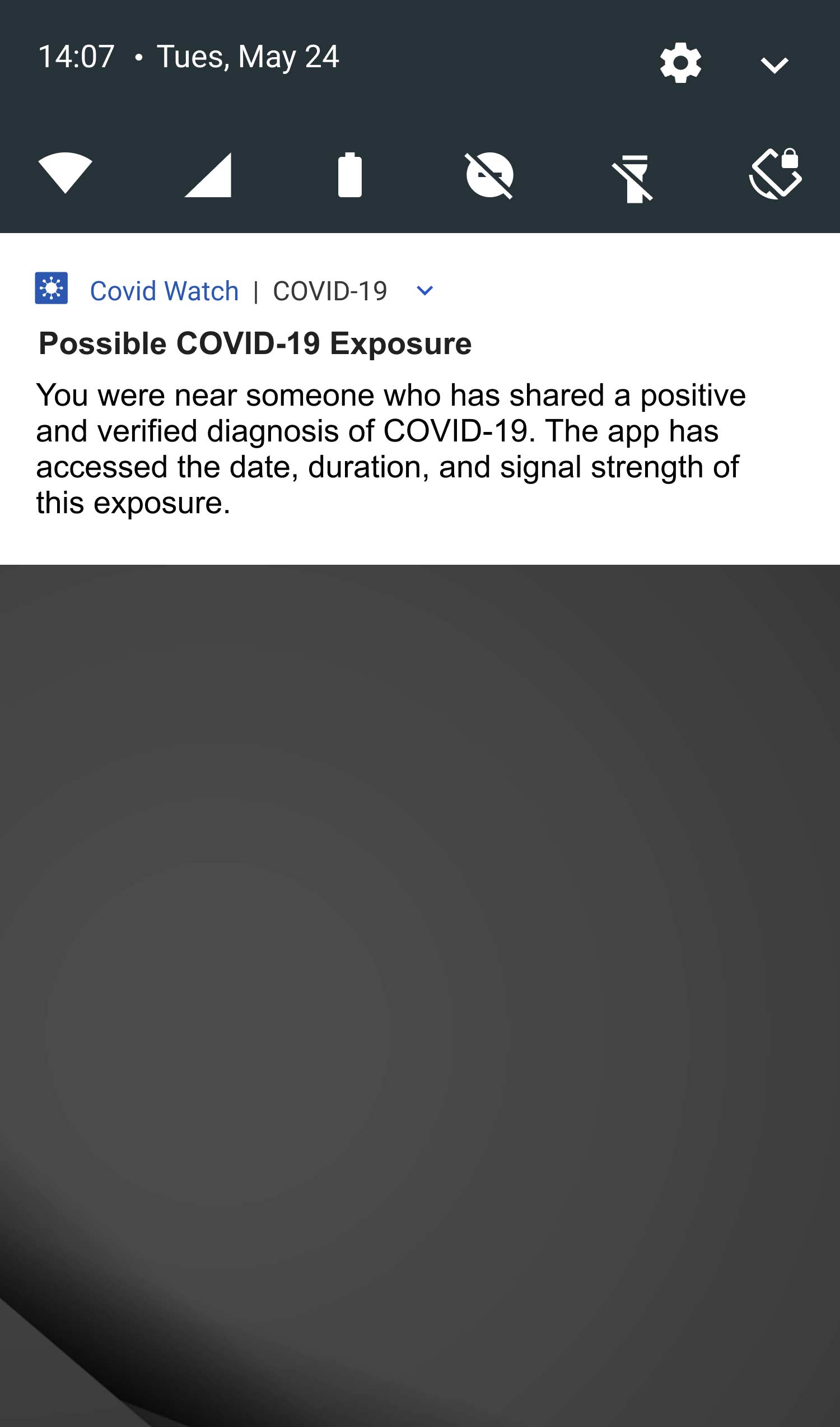 VIEW LARGER This courtesy image shows an example notification of the Covid Watch Arizona app.
Joanna Masel is a professor in the Department of Ecology and Evolutionary Biology and the app's technology lead for the UA with Covid Watch. She says they hope to get "clusters" of students to adopt it, rather than aiming for wide acceptance right away.

"If you get locally high adoption it becomes extremely effective locally, even if there's a broader world out there that there's lower levels of contact with who have not yet adopted it," Masel said.
The UA and the separate non-profit that created the app, also called Covid Watch, plan to push it statewide after a pilot test at the university.
Developers say Covid Watch Arizona is not a contact tracing app. It does not track a user's location or share their data with central authorities. It does record codes sent by other peoples' devices and notifies the user if any of those other people later test positive for the coronavirus.
Links to the app can be found here.