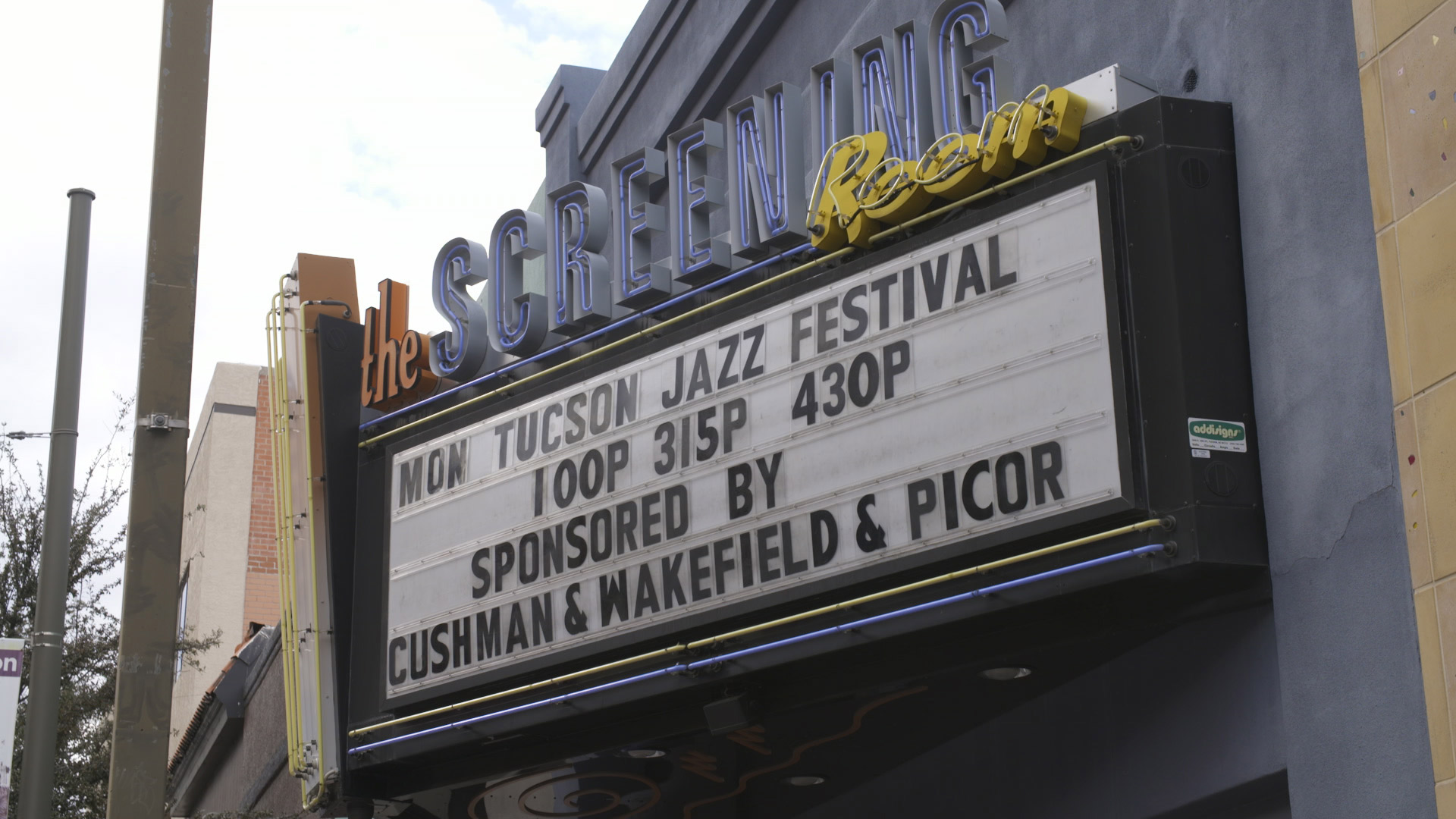 A marquee advertising the Tucson Jazz Festival, 2017.
AZPM
With the prospect of public gatherings not resuming until next year, some of Tucson's annual events are in dire financial straits — and may be getting help.
The Rio Nuevo board voted Tuesday to explore providing up to $250,000 in aid to events that draw thousands to Tucson, including the Dusk Music Festival, El Tour de Tucson, the Arizona Bowl, 2nd Saturdays Downtown and the Tucson Jazz Festival. All have had to cancel or postpone to spring 2021 due to the coronavirus pandemic.
"Events that literally live from event-to-event are at real risk," said Rio Nuevo board chair Fletcher McCusker. "What put Tucson on the map was its arts and cultural scene. And it's gone. And some of these organizations might very well not survive."
The Dusk Music Festival announced in July it would cancel this year's festival planned for November at Jácome Plaza downtown. The EDM festival launched in 2016 drew over 12,000 attendees last year. "We have turned our focus to 2021 and look forward to sharing those details as they become available," said organizers in a Facebook post.
Also originally scheduled for November, El Tour de Tucson announced last week it would postpone its 38th annual bike tour to April 2021, the first time the tour has rescheduled in its history.
The football conferences that host the Arizona Bowl have postponed their seasons, throwing the 5-year-old football game into uncertainty. The Mountain West Conference has said it's exploring a return to football in the spring.
Second Saturdays Downtown, a Rio Nuevo-sponsored street festival, hasn't been held since February.
The Tucson Jazz Festival plans to shift from a 10-day indoor festival in January to a two-day outdoor festival in March. The 2020 event drew over 20,000 attendees.
Many of those event organizers were able to secure a Paycheck Protection Program loan, though they've since had to furlough staff.
Rio Nuevo is funded by a portion of sales taxes from businesses within its district, which includes downtown Tucson. It is charged by the Arizona Legislature with investing that revenue in economic development, such as helping fund events that draw crowds downtown.
The board's fiscal year 2021 budget left out over $2 million originally earmarked for advertising the so-called "big five" events.