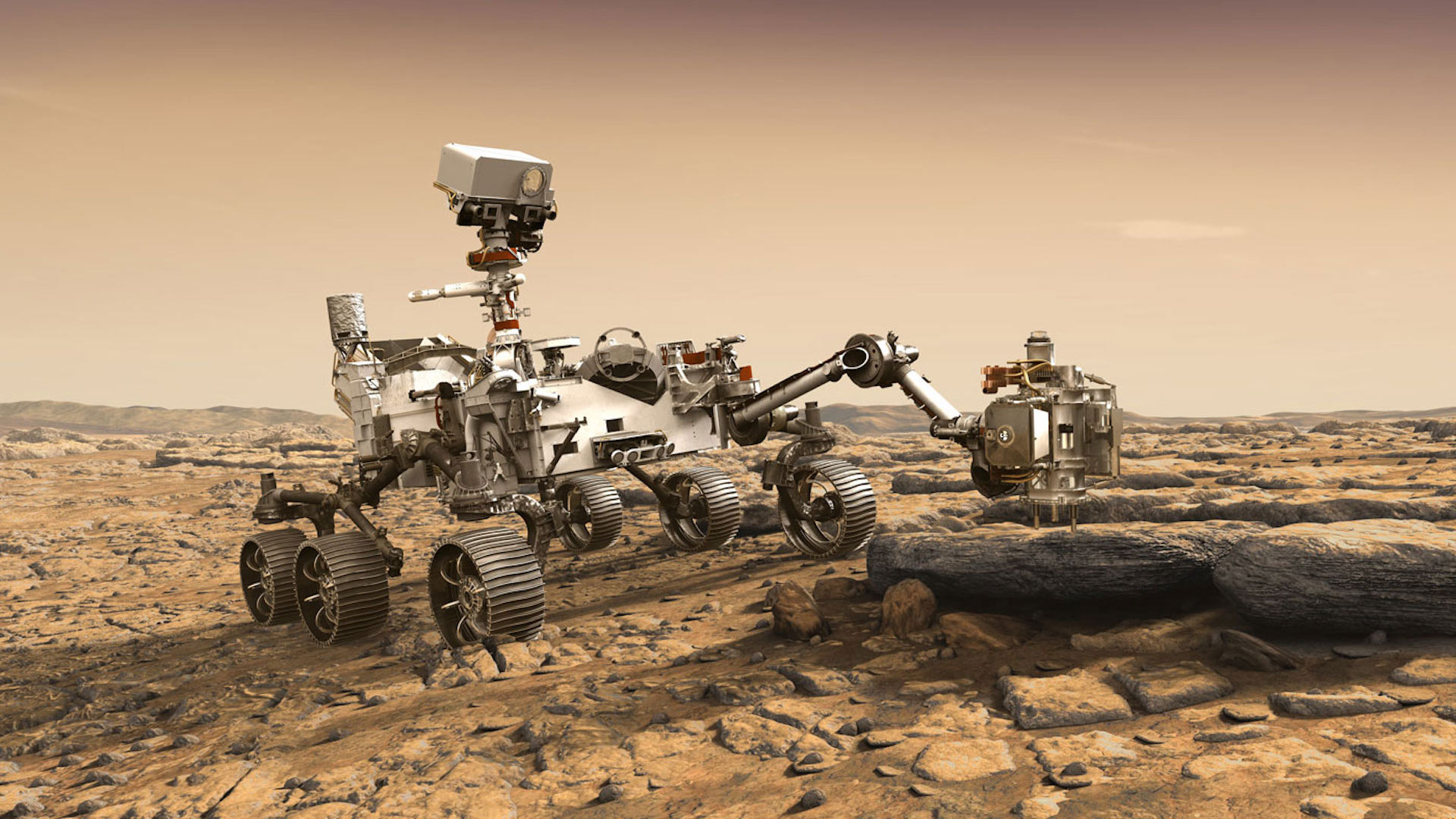 The Mars 2020 rover is among the planetary explorers set to make news in 2021.
NASA
The University of Arizona backed OSIRIS-REx spacecraft makes its first attempt at collecting a soil sample from the asteroid Bennu next Tuesday. But space scientists say they won't need to wait long before the next big moment in planetary exploration.
Mark Sykes of the Tucson-based Planetary Science Institute notes the skies above Mars will be crowded with new visitors from Earth early next year.
"The United Arab Emirates have one spacecraft, China, and the U-S has Mars 2020 on the way, all scheduled to arrive in February 2021," he said.
Sykes adds the recent discovery of life-promoting chemicals in Venus' atmosphere has generated new interest in sending robot explorers to Earth's other neighbor.
"God knows there's been long speculation about putting things like balloons in the atmosphere or small aircraft to study the atmosphere above Venus."
Sykes says we probably haven't heard the last of the New Horizons mission. It transmitted the first close-up pictures of Pluto in 2016. Next it will aim at smaller objects in the Kuiper Belt in the outer solar system.