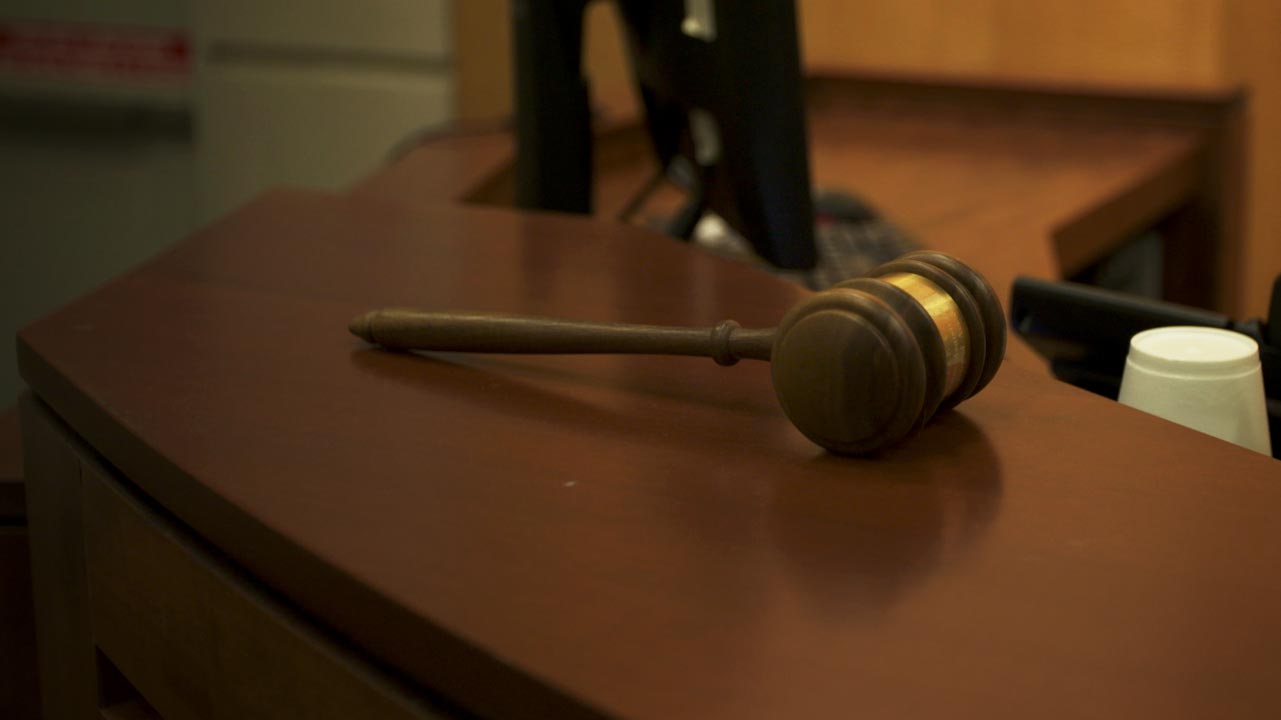 A file image of a judge's gavel in a courtroom at the U.S. District Court for the District of Arizona.
AZPM Staff
There are 25 judges on the ballot in Pima County, and it's up to voters to decide whether they should keep their jobs. But many voters aren't sure how to judge a judge.
Judges aren't politicians. They don't create policy or spend taxpayer dollars, but their rulings have a big impact on life in Arizona. This year alone, the Arizona Supreme Court ruled Gov. Doug Ducey's order postponing the enforcement of evictions could stand after it was challenged by landlord groups, yet Ducey was forced to allow gyms to reopen after a ruling by Maricopa County Superior Court Judge Timothy Thomason.
The state Supreme Court kicked the Invest in Ed ballot measure off the ballot two years ago, but saved it from the same fate this year after Maricopa County Superior Court Judge Christopher Coury booted it over the wording of its petition.
In Arizona, the governor appoints judges but voters decide whether to retain them. The unique role of judges as referees for democracy can make them particularly challenging to vet for voters considering whether they should retain a judge.
The Arizona Commission on Judicial Performance Review rates judges based on traits like legal ability, integrity and temperament. Since 1992, the commission has vetted judge candidates for approval by the governor.
All of the state Supreme Court justices, Appeals Court judges and Pima County Superior Court judges received unanimous support from the commission.
Some voters might want to look at how judges ruled on issues that are important to them, but there's no uniform tracking system for that. The conservative Center for Arizona Policy has a voter guide that shows how judges have ruled in the past, but it doesn't track rulings for Superior Court judges.
How have judges ruled in the past?
Arizona Supreme Court
Robert Brutinel
,
appointed by Gov. Brewer in 2010
Andrew Gould
,
appointed by Gov. Ducey in 2017
John Lopez IV
,
appointed by Gov. Ducey in 2017
Court of Appeals, Division 2
Sean Brearcliffe
,
appointed by Gov. Ducey in 2017

Read more coverage of national, Arizona, and local elections at our 2020 elections portal,
Your Vote 2020
.