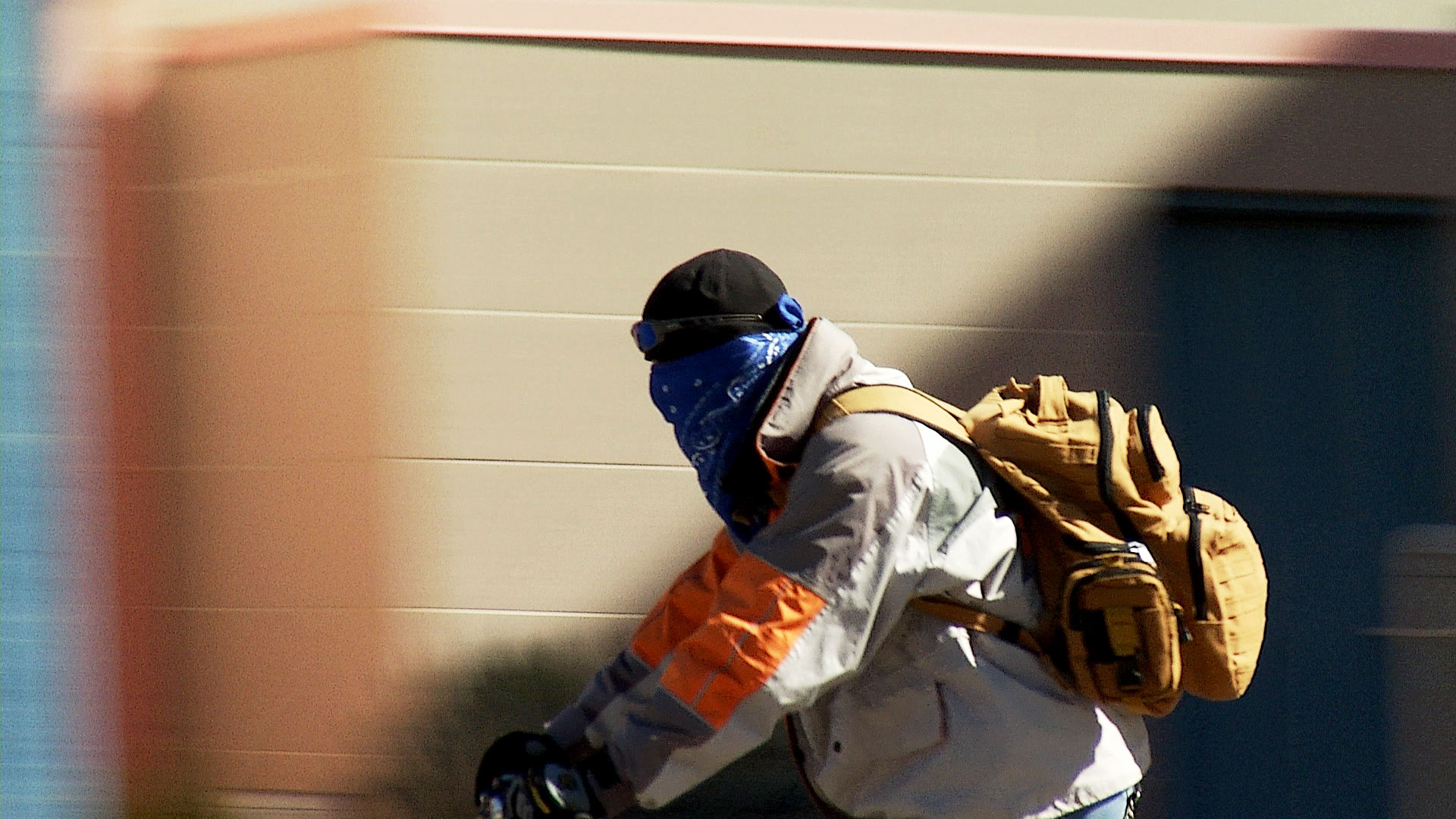 A cyclist wears a bandana over his face as he bikes in Nogales, March 2020.
Robert Lindberg/AZPM Staff
Arizona's COVID-19 case count is still climbing this week. State health officials reported more than 12,000 new cases on Tuesday, twice the high daily count from last week.
The bulk of those are in Maricopa and Pima counties, home to Arizona's two most populous cities. But a worrying trend is happening along the U.S.-Mexico border in Santa Cruz County.
With just over 46,000 residents, Santa Cruz is one of Arizona's smallest counties. But it also has one of the state's highest positivity rates.
State health data shows a 25% positivity rate among diagnostic tests recorded last week. Yuma's rate was similarly high, at 28%.
Gail Emrick works with community health advocates on both sides of the border as the executive director of Nogales-based Southeast Arizona Area Health Education Center.
"Since we're such a small county, an increase of 50% or 20% is a big deal in terms of impact, because our numbers are so much lower compared to other counties as far as our population," she said,
Emrick believed one factor driving up cases is continued traffic at Nogales ports of entry. The border has technically been closed to nonessential travel since March, but U.S. citizens and commercial vehicles are still allowed to come back and forth freely.
Data provided by Customs and Border Protection shows nearly 6.5 million personal vehicles and around 4.7 million pedestrians crossed through Arizona ports during fiscal year 2020.