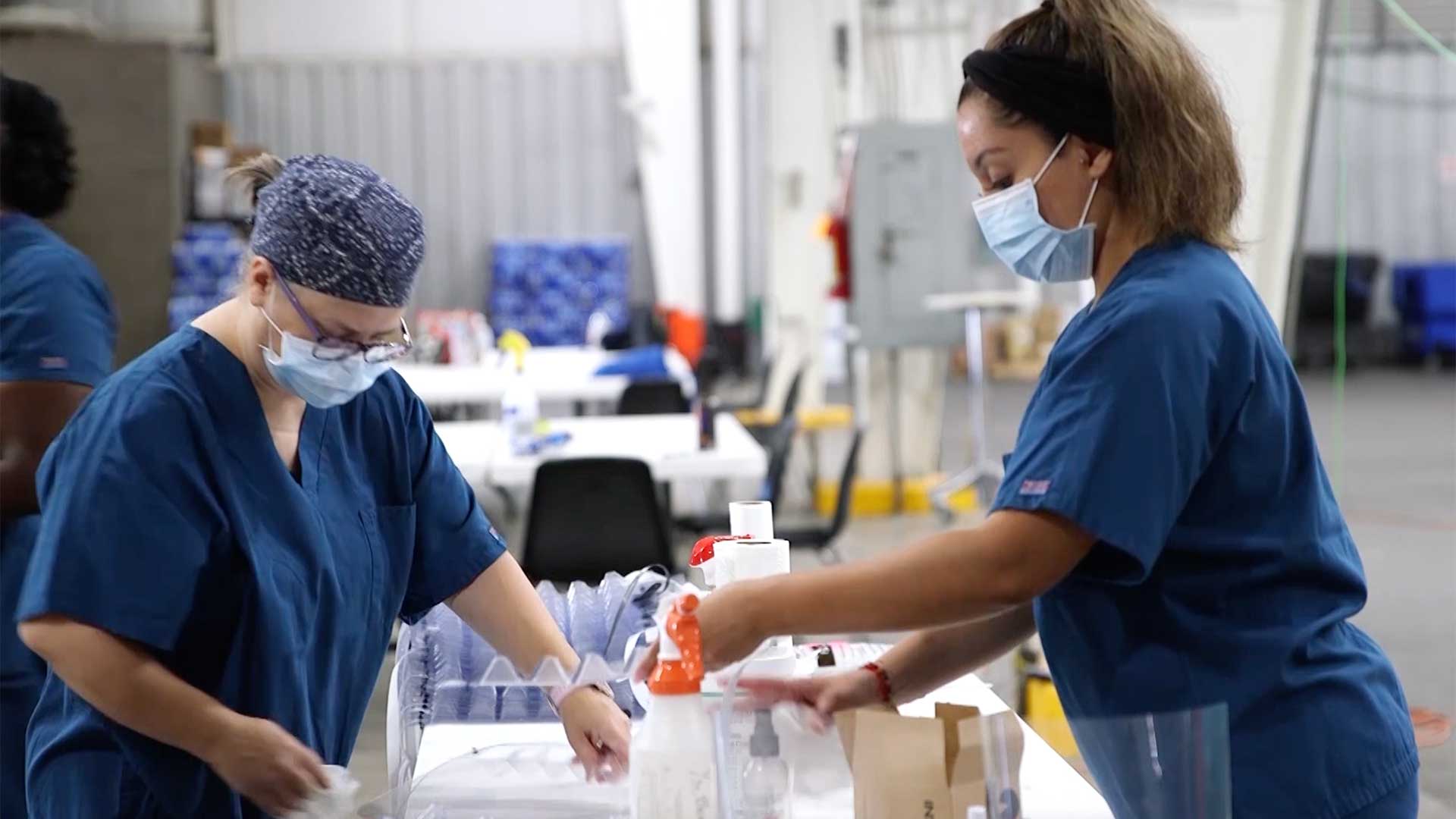 Front-line health care workers will be the first to receive the vaccine.
Courtesy Banner Health
Nearly 400,000 Arizonans, or about 5% of the state's population, could get their first COVID-19 vaccination by the end of the year. State Health Director Cara Christ on Friday outlined the state's plans for distributing the first shipments of 384,000 doses of the Pfizer and Moderna vaccines, which are expected to start arriving by Dec. 14.
Christ said the first vaccinations will go to people labeled as the highest priority, or 1-A on the state's priority list.
"It includes health care personnel and support occupations, emergency medical service providers, and long-term care staff and residents," Christ said.
If all goes as planned, the first shipment of 59,000 doses of the Pfizer vaccine should arrive Sunday, Dec. 14, Christ said. Eleven thousand of the shots will go to health care providers in Pima County, and the rest to those in Maricopa County.
Later, when vaccinations become available for those in high-risk groups, no one will be turned away just because they're not from Arizona. Arizona typically attracts many older visitors from colder states and even Canada in the winter. Christ says all are welcome to get a vaccination.

"They would be prioritized not based on their residency status but based on what priority population they fall into. So if it's one of our winter visitors and they're over the age of 65 or have a high-risk medical condition, they would be prioritized in that 1-C group," she said.
The 1-C category includes older or medically vulnerable people who will be third in line for vaccinations, behind front line health care providers and other essential workers, but still ahead of most of the population. It's unclear when they will be able to get their vaccinations.
Everyone who gets a shot will also get a reminder card to return in about three weeks for the second dose, which is needed for long-term immunity.