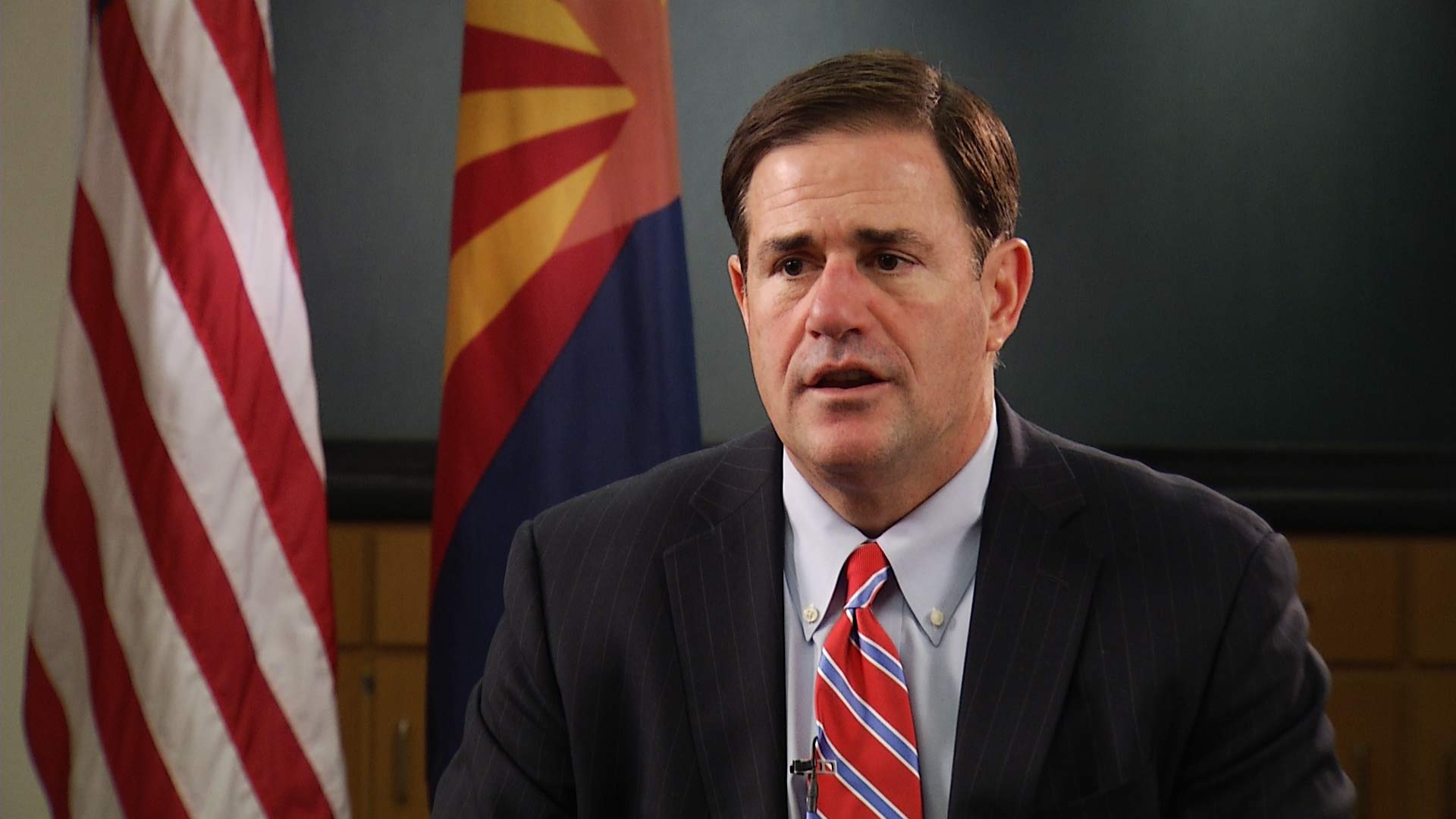 Gov. Ducey says finding new money was the key to answering the issue of education funding in the state budget.
AZPM staff
Governor Doug Ducey and Republican leaders in the state legislature say they've agreed on a state budget plan for the coming year. Ducey plans to put most of the state's windfall into taxpayers pockets.
Arizona's economy has bounced back higher and faster from the pandemic recession than some had predicted. Governor Doug Ducey's Chief of Staff, Dan Scarpinato, says the recovery gives his boss a chance to put some money toward overdue expenses, and cut taxes by $1.5 billion.
"It's a down payment on Arizona's future, if we can continue to be competitive. And that means investing in k-12 education, investing in new roads and bridges, investing in childcare," Scarpinato said in the Wednesday conference call with reporters.
Ducey and the leadership agreed to cut Arizona's state income tax and do away with tax brackets, so everyone pays a flat 2.5%, except those high-earners covered by last year's Proposition 208, who will pay 4.5%, with the difference going to education funding.
The surcharge in Proposition 208 is 3.5%, but under Ducey's plan wealthy taxpayers will only pay a 2% premium on their taxes. The state will cover the rest out of its general fund.
Democrats have already voiced their opposition to the tax cuts, but with Ducey and Republican leaders in agreement, there is little they can do to stop them.

And it would be hard to reverse them in the future if the economy turns down again. Arizona's constitution allows the legislature to cut taxes by a simple majority but raising taxes requires a two-thirds vote.