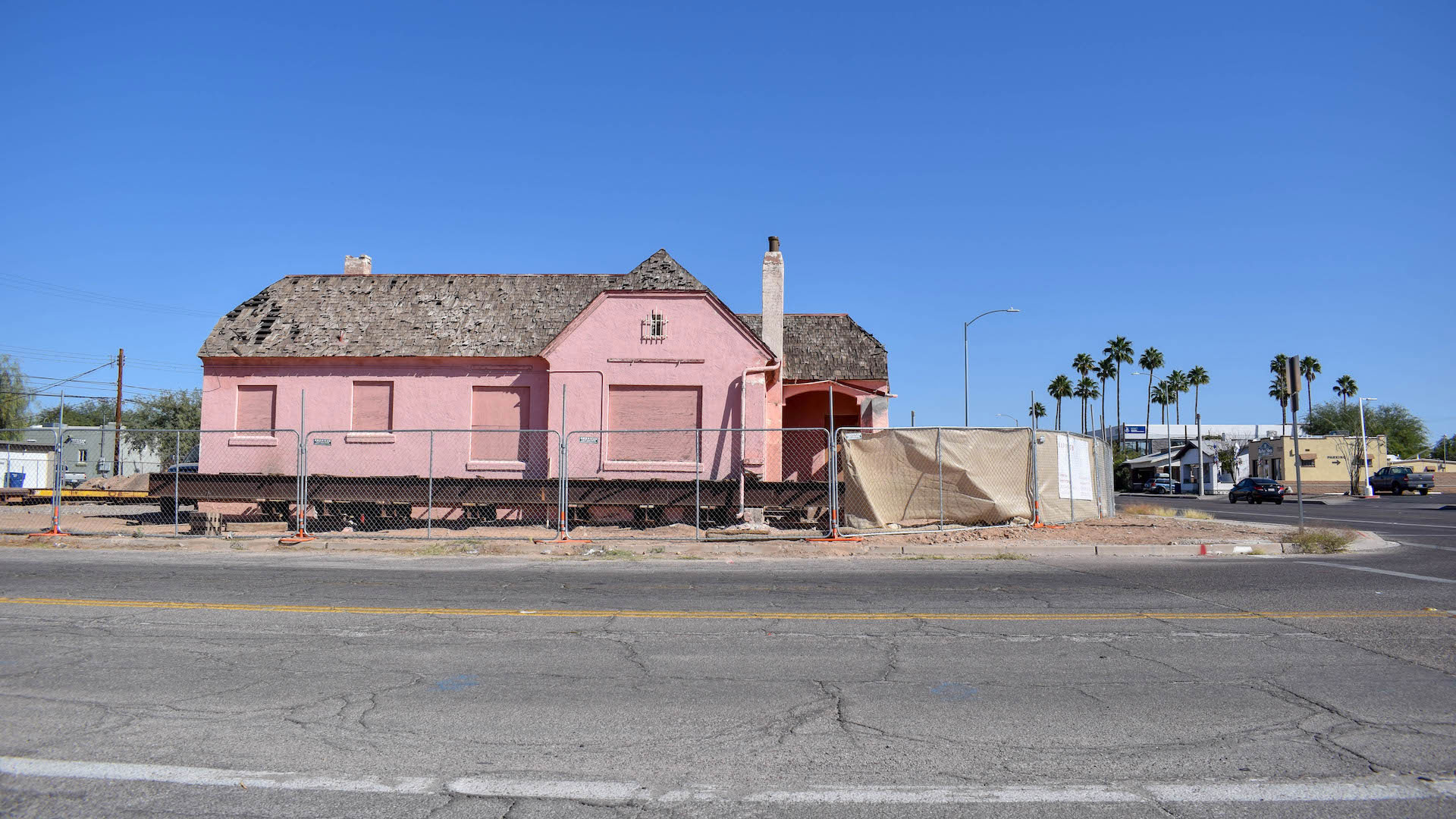 Historic bungalows along Broadway Blvd were moved as part of the preparation for widening of the road.
Jake Steinberg/AZPM
A pair of local developers have been given the nod from Rio Nuevo to make over Tucson's "Bungalow Block" on Broadway Boulevard, into a unique restaurant experience.
The seven former homes were originally set to be demolished as Broadway was widened, but now Randi Dorman and Moniqua Lane of Thelma and Louise Development LLC will center the block around a restaurant with a rotating City of Gastronomy chef. With the menu and chef changing every month or two, Dorman said people will be exposed to the food diversity that made Tucson a City of Gastronomy.
"The idea really started because Tucsonans don't truly understand the City of Gastronomy designation and why it should matter to them or how they can access it," Dorman said.
Their hope is that the chef in residence idea for the block between Country Club Road and Euclid Avenue will revamp this part of Sunshine Mile, and as Dorman says allow chefs to "flex their culinary muscles."
Lane said they're developing the project with the spaces between the bungalows in mind, too.
"The utilization of that outdoor space as a living space, as playing space, as an eating space, as a gathering space is central to our concept," Lane said.
During the pandemic, she said she's seen people craving connections and experiences that celebrate the uniqueness of a place, and this project will be a way to introduce locals and visitors to a different City of Gastronomy chefs every few weeks.
Bungalow Block will also have cooking classes, different shops, markets, bands, and be a place for the University of Arizona's College of Social and Behavioral Sciences Food Studies students to learn.