Historically, Arizona's economy was said to be built on "The Five Cs:" cattle, citrus, climate, copper and cotton. But are they still the money-makers they once were? Arizona Public Media's "The Five Cs: A Century Later," looks at the past present and future of The Five Cs. Also featured: Kevin Rogers, president of the Arizona Farm Bureau, about the significance of the agricultural-based "Cs."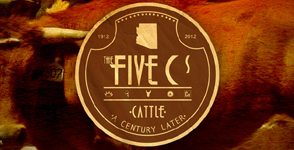 Steve Shadley reports on Cattle: They're not often visible from the main roadways, but Arizona is full of cattle ranches and feed lots. Arizona ranchers produce 386 million pounds of pounds of beef annually. "The Five Cs: A Century Later" takes a closer look at Arizona ranchers and the business of beef.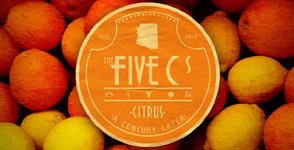 Fernanda Echavarri reports on Citrus: Citris production in Arizona is much lower than it used to be, but the state is still the nation's number two producer of lemons. We'll meet long-time citrus farmer DeWayne Justice and learn more about the challenges of operating an orchard.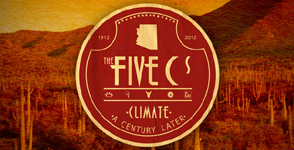 Robert Rappaport reports on Climate: Arizona's temperate environment has proved to be perfect for both agriculture and tourism. We learn more about how the desert was tamed. And we talk with state climatologist Nancy Selover about how ongoing drought could affect Arizona's economy in the future.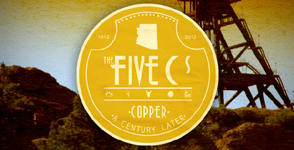 Mark Duggan reports on Copper: Arizona is the nation's top copper producer, exporting more of the metal than the other 49 states combined. It's why we're called "The Copper State." But some argue that copper doesn't contribute much to Arizona's economy anymore.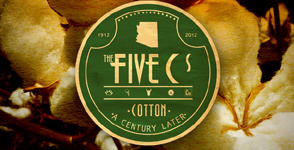 Mark Duggan reports on Cotten: Arizona is still part of what's known as "The Cotton Belt." The state currently has about 259,000 acres devoted to cotton farming. But it's not easy to grow cotton in the desert. We'll meet third-generation cotton farmer Ron Rayner, who talks about the challenges of growing cotton and his revolutionary "no-till" technique. Followed by a visit to a modern cotton gin to learn how technology has changed the cotton business.