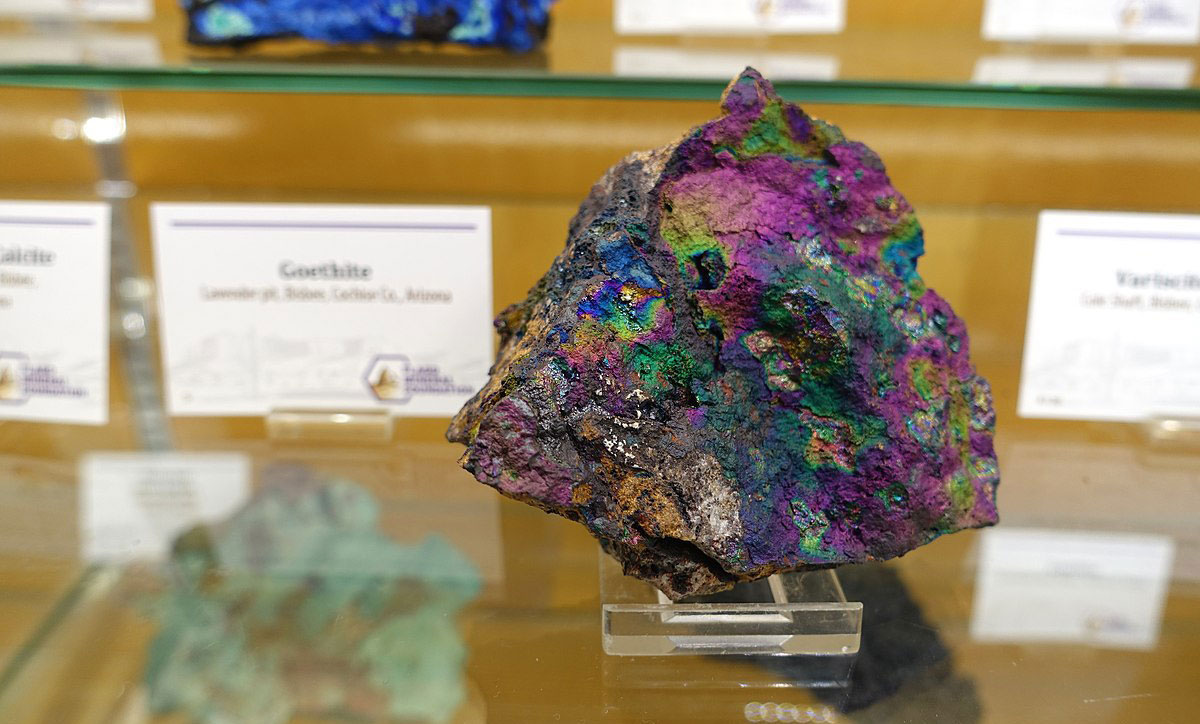 Minerals on display at the University of Arizona.
Wikipedia Commons
A springtime tradition is back on the University of Arizona campus.
Science enthusiasts are celebrating the return of in-person presentations at the College of Science Lecture Series.
The series was moved completely online during the coronavirus pandemic.
Now the lectures are back in Centennial Hall.
College of Science Dean Carmala Garzione notes it'll be great for the presenters to see a live audience again.
"You can see the reactions of people in the audience and to be able to adapt and respond to the feedback you are getting by seeing people in person," she said.
The lectures in this year's series focus on minerals. Garzione says the the topics include the future of critical minerals in society and how they can contribute to an environmentally-responsible future.

"They are critical for the future of a green energy economy, in particular looking at the role of minerals today and tomorrow in shaping our future society's needs."
Lectures are held on March 10, 17, 31 and April 7 at 7pm. Admission at Centennial Hall is free. The presentations are also available for viewing online, including a livestream on YouTube.