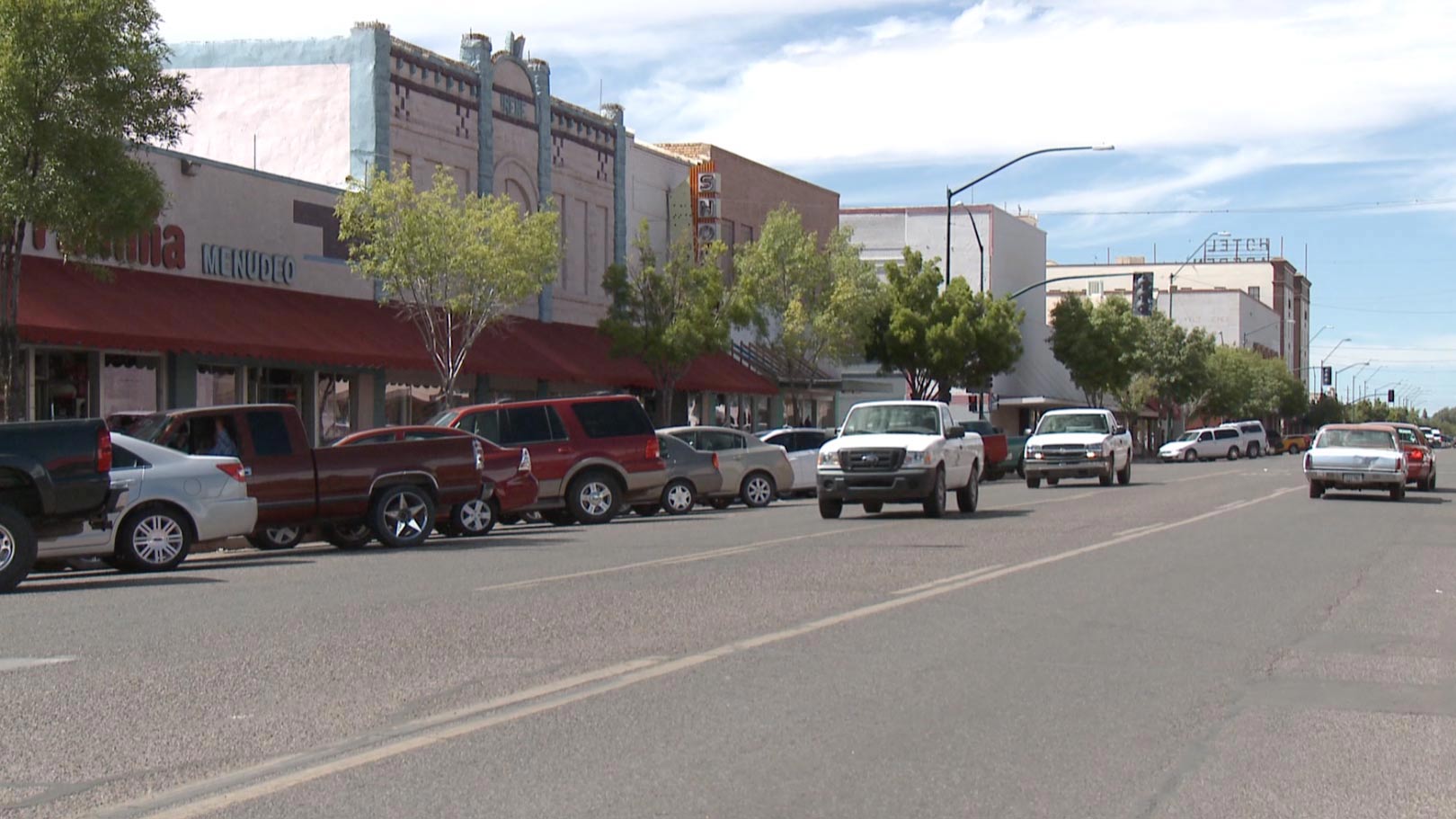 Main street, Douglas, Ariz., April 2017.
Steve Riggs/AZPM
Voters in Douglas rejected ballot measures on Tuesday that would have scrapped term limits for the mayor and council, raised their pay and loosened residency requirements for candidates.
The city's residents voted down about half of the 36 amendments to the city's charter included on a sprawling special election ballot, though results are not final.
Among the approved changes, voters formally agreed to hold city elections on the same calendar as the rest of the state.
Other changes included minor tweaks to the city charter to make its wording gender neutral.
Only about 11% of voters participated in the election.