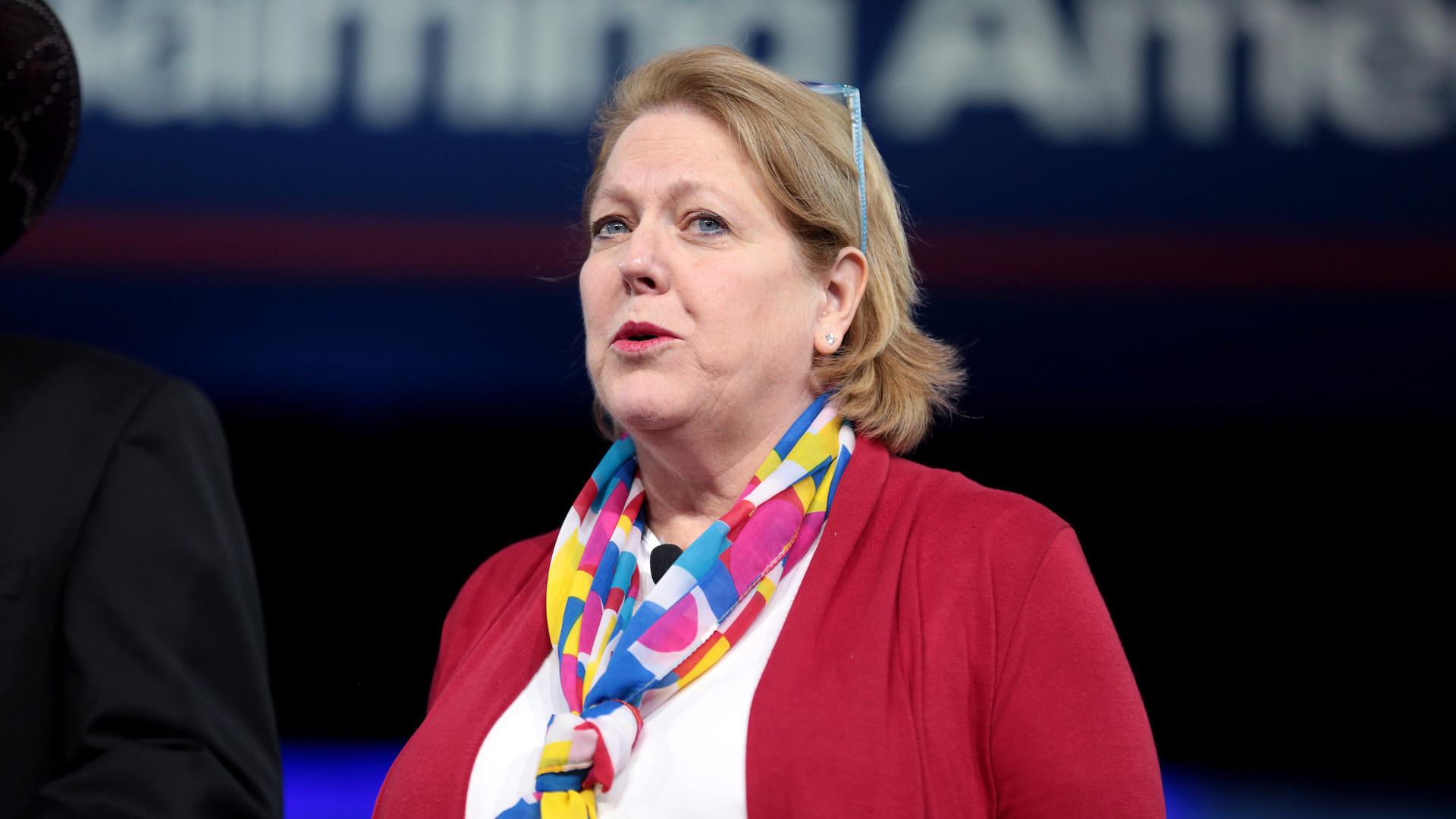 Ginni Thomas speaking at the 2017 Conservative Political Action Conference (CPAC) in National Harbor, Maryland.
Gage Skidmore
Newly discovered emails show that Virginia "Ginni" Thomas, wife of Supreme Court Justice Clarence Thomas, was more deeply involved in baseless efforts to overturn the 2020 election than previously known.
The conservative political activist urged Republican lawmakers in Arizona after the election to choose their own slate of electors.
She argued to Rep. Shawnna Bolick and House Speaker Rusty Bowers that results giving Joe Biden a victory in the state were marred by fraud.
The revelations were first published by The Washington Post on Friday, and The Associated Press subsequently obtained her emails to the lawmakers showing her efforts to keep then-President Donald Trump in office.
Thomas urged them to choose "a clean slate of Electors" and "stand strong in the face of political and media pressure."