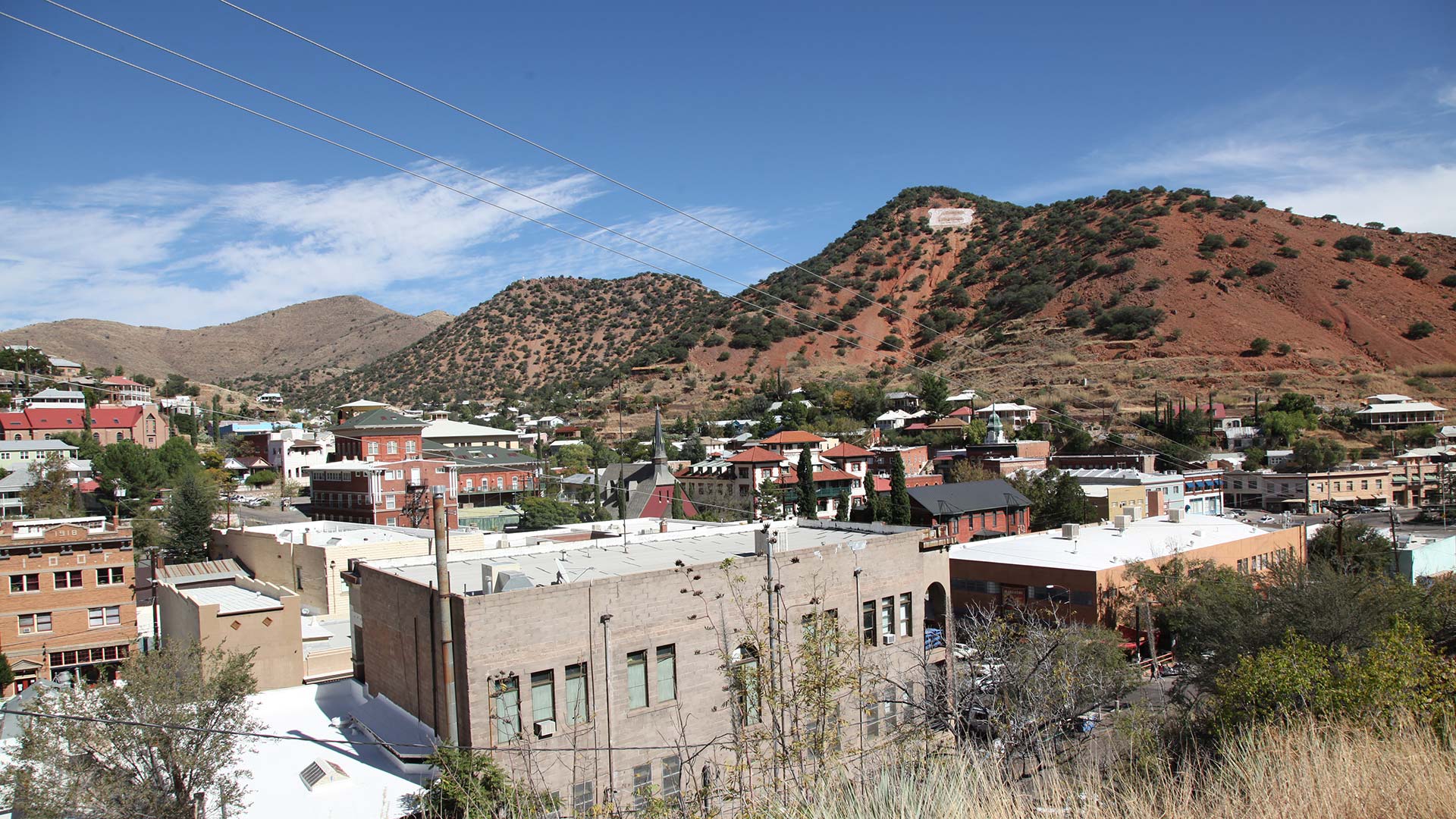 A view of downtown Bisbee.
Zac Ziegler, AZPM
The Old Bisbee High School is about to go from offices to 32 new apartments.
Officials in Bisbee and Cochise County said the handoff will go a long way as the small town faces a housing shortage.
The Cochise County Board of Supervisors approved the $900,000-purchase by Sunny Tempe Investments, LLC.
Cochise County planner Christine McLachlen said the building from 1914 is in a great location.
"It's a big building, it's right in the downtown, and architecturally and historically, it's very important for the city," McLachlen said.
The county also considered converting the building into mixed-use space or creating affordable housing in it, but ultimately landed on approving the plan to create market-rate housing.
"It has a really big impact. We need housing," McLachlen said. "There's only a small handful of apartments in Bisbee right now, and there's really nothing that compares to what is being proposed for this site."
The county estimated the apartments will become available to rent in about three years.
McLachlen said the county hopes this will bring in more business to the downtown area by attracting a younger crowd to live in Bisbee.