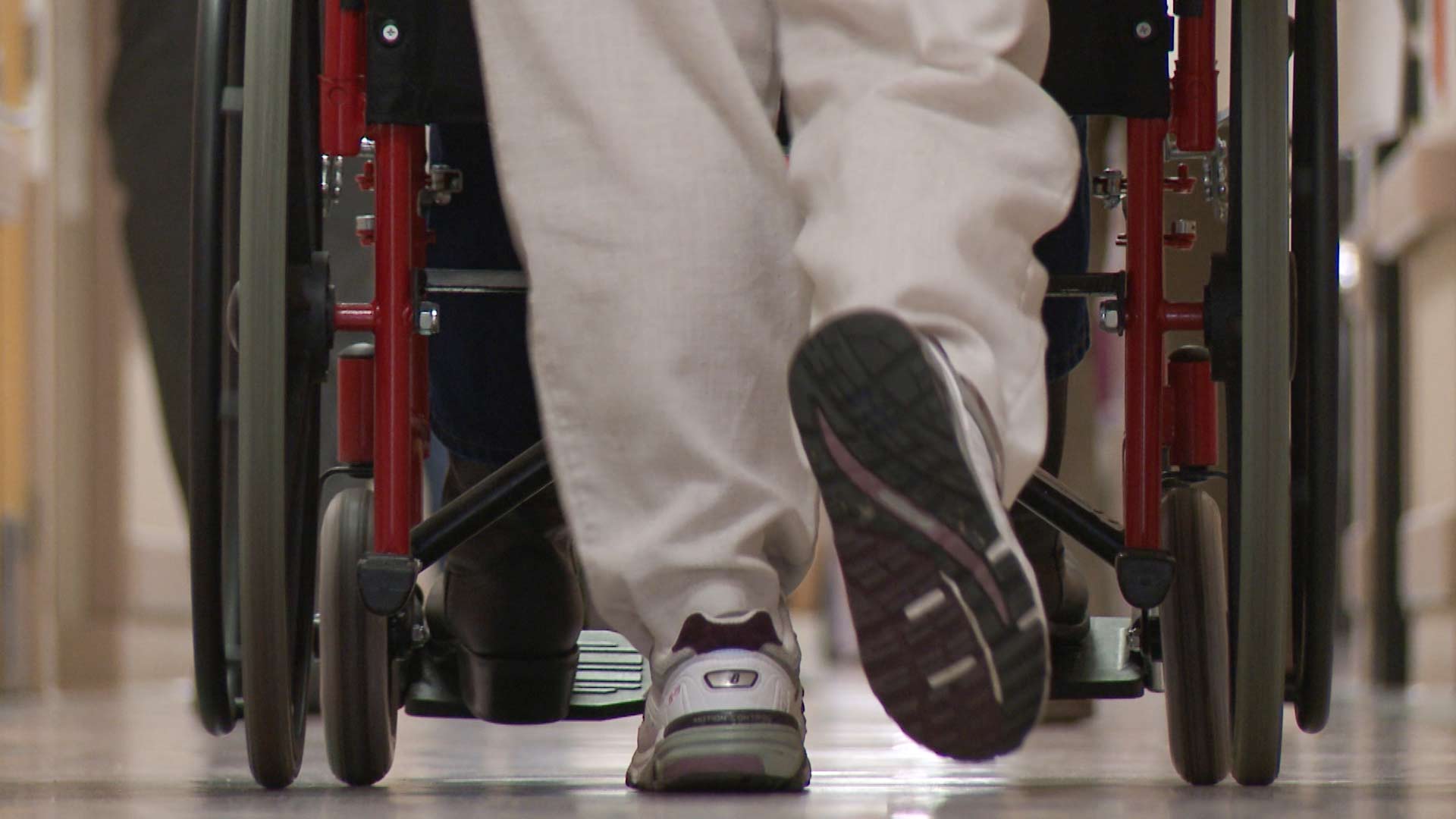 A nurse pushes a patient in a wheelchair.
AZPM
The wife of a man living in a long-term care facility contacted state regulators in January 2020 with a list of concerns.
Her husband had developed unexplained bruising on his bicep.
He had a pressure sore on his tailbone due to being left soiled for extended periods of time.
He was not receiving physician-ordered respiratory treatments.
The Department of Health Services deemed the complaint a high priority — a category that requires regulators to conduct an on-site investigation within 10 business days.
But the department would not act on the complaint for more than a year.
In April 2021, regulators downgraded the complaint to medium priority and closed the case about two weeks later without investigating any of the allegations.
The case is one of several outlined in a new report from the state auditor general that says regulators have closed hundreds of high-priority complaints without conducting required inspections.
The report released this week also says the Department of Health Services improperly classified some high-priority complaints as low or medium priority, "which artificially extended the time frame for responding."
"Failing to timely investigate high-priority complaints can have severe, adverse effects including compromised investigations impacting the department's ability to substantiate allegations such as sexual abuse where time is of the essence and failing to take actions necessary to help protect that resident and other residents of the facility," Auditor General Lindsey A. Perry wrote.
The report comes after the auditor general issued five recommendations in 2019 for improving the state's response to complaints about long-term care facilities.
But the auditor general says none of those five recommendations have been implemented.
Don Herrington, interim director of the Department of Health Services, told AZPM that COVID-19 became the department's focus after that report was issued in 2019.
Still, Herrington said he is committed to implementing those five recommendations.
"Now that we're post-COVID — for practical purposes, the emergency has ended — we are going to dedicate resources to accomplishing those five recommendations. We have assured the auditor general of the same," Herrington said.
But Herrington would not say if he agrees with the facts of the auditor general's report.
"I just don't know what complaints they looked at or how it was determined that these were done as they said they were done — mishandled or the term they may have used. But we're investigating that now because if there was something we did inappropriately, we want to correct it," he said.
Herrington also said comments by staff summarized in the report do not reflect the attitude of the department.
For example, the auditor general wrote that a department staffer said family members of deceased long-term care facility residents often submit complaints alleging mistreatment. But the department staffer said these allegations are not credible, arguing these families are simply upset about their loss.
The auditor general also said department staff sought to mitigate the number of complaints deemed high priority.
The report said regulators had 132 open and uninvestigated high priority complaints as of April 21, 2021, including severe allegations such as sexual assault or neglectful care resulting in death. But 130 of those 132 complaints were changed to medium or low priority.
"What makes this auditor general report perhaps one of the worst ones I've ever seen is that they basically are documenting that the state health department is cooking the books," said Will Humble, a former department director who now leads the Arizona Public Health Association. "They changed the way they're prioritizing skilled nursing facility complaints."
Though state legislators provided funding last year for 16 additional staff to help with these complaints, the auditor general said these positions have not been filled.
"Where is the oversight?" said Dana Marie Kennedy, Arizona state director for the AARP.
"We got $1.5 million, $1.6 million in additional funding to get additional staff. We need to make sure those positions are filled," she said.