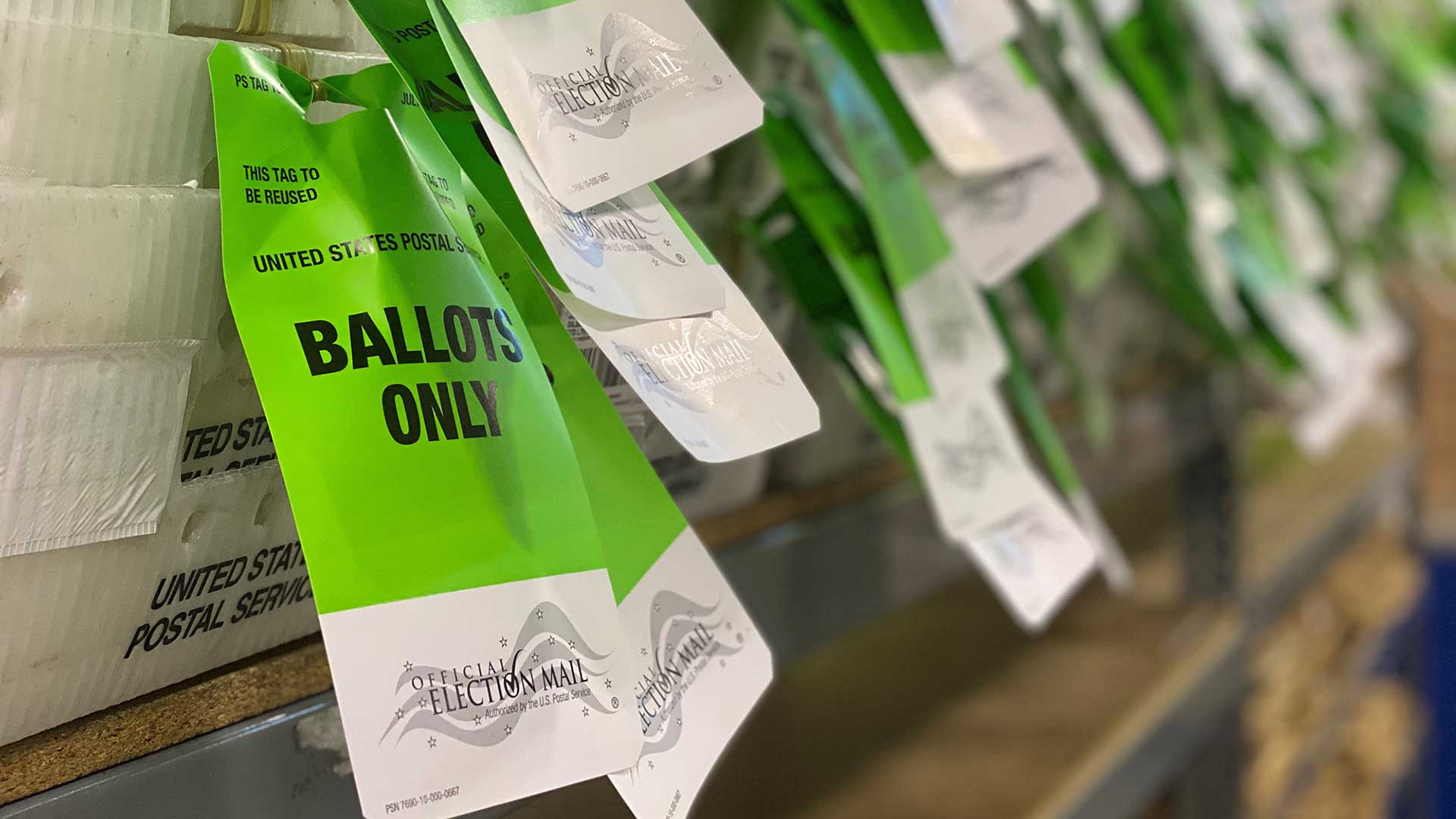 Arizona election officials on Saturday finished counting the more than 3.4 million ballots cast by voters in this election, a voter turnout rate of 79.9%, according to the Secretary of State's Office. Despite legal and political challenges to the results, state officials vowed to have the count certified by the Nov. 30 deadline.
Courtesy Maricopa County Elections Department
Arizona Republican Party v Hobbs Mohave County decision

View at Google Docs
|

Download File
A judge in Mohave County rejected a motion by the state Republican Party on Monday to stop mail voting in the coming general election.
The party filed suit last month arguing the system of mail voting adopted by Arizona in the 1990s violates the state constitution.
The state Republican Party's lawsuit pointed to language in the constitution that refers to voting as taking place "at the polls" to argue that most voters should be required to vote in person. And it argued that voting by mail compromises the secrecy of voters' ballots.
Judge Lee Jantzen rejected those arguments in a ruling Monday, writing that the constitution "does not prohibit mail-in ballots yet does allow new laws concerning voting to be passed as long as secrecy in voting is preserved."
"The laws are far from perfect and nobody anticipated thirty years ago that approximately 90 percent of Arizona voters would vote by mail-in ballot during a pandemic, but these laws are NOT in violation of the Arizona Constitution," wrote Jantzen, who was appointed to the bench by former Republican Gov. Jan Brewer. "They are not inapposite of the intentions of the framers of the Constitution who emphasized the right to suffrage for Arizona citizens and that the voters' ballots be secret. The laws passed by the Arizona legislature in 1991 further those goals."
While some states only allow voters to cast a ballot by mail under certain circumstances, such as illness or absence from the state at the time of an election, Arizona allows voters to cast a ballot by mail without providing any reason.
So called "no excuse" mail voting has proven overwhelmingly popular with Arizonans since the early 1990s.
But the state Republican Party has pushed to curb the practice and Chairwoman Kelli Ward has said she wants voting to occur in person on Election Day.
The state Republican Party could appeal the ruling.