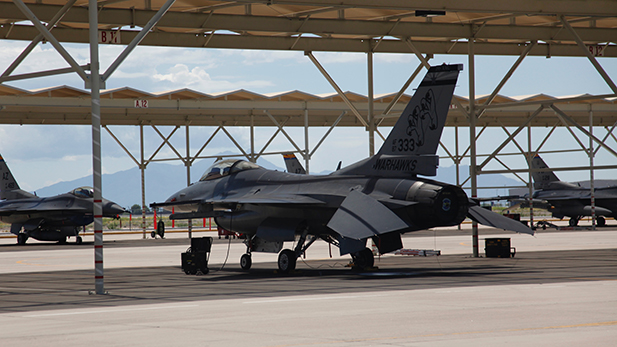 One of the 80 F-16s that fly out of the Arizona Air National Guard's 162nd Fighter WIng.

Zac Ziegler
A Tucson woman was sentenced to four years probation and 30 days in jail for embezzling $84,444 from the Jimmy Jet Foundation.
The foundation is a non-profit that assists members of the community and the Air Force National Guard's 162nd Fighter Wing based at Tucson International Airport.
Amy Lyn O'Neill, was the president of the foundation when she took the money which she used to pay her mortgage, credit cards, and other personal expenses.
She took the money between 2019 and 2021.
The sentence was announced by Arizona Attorney General Mark Brnovich.