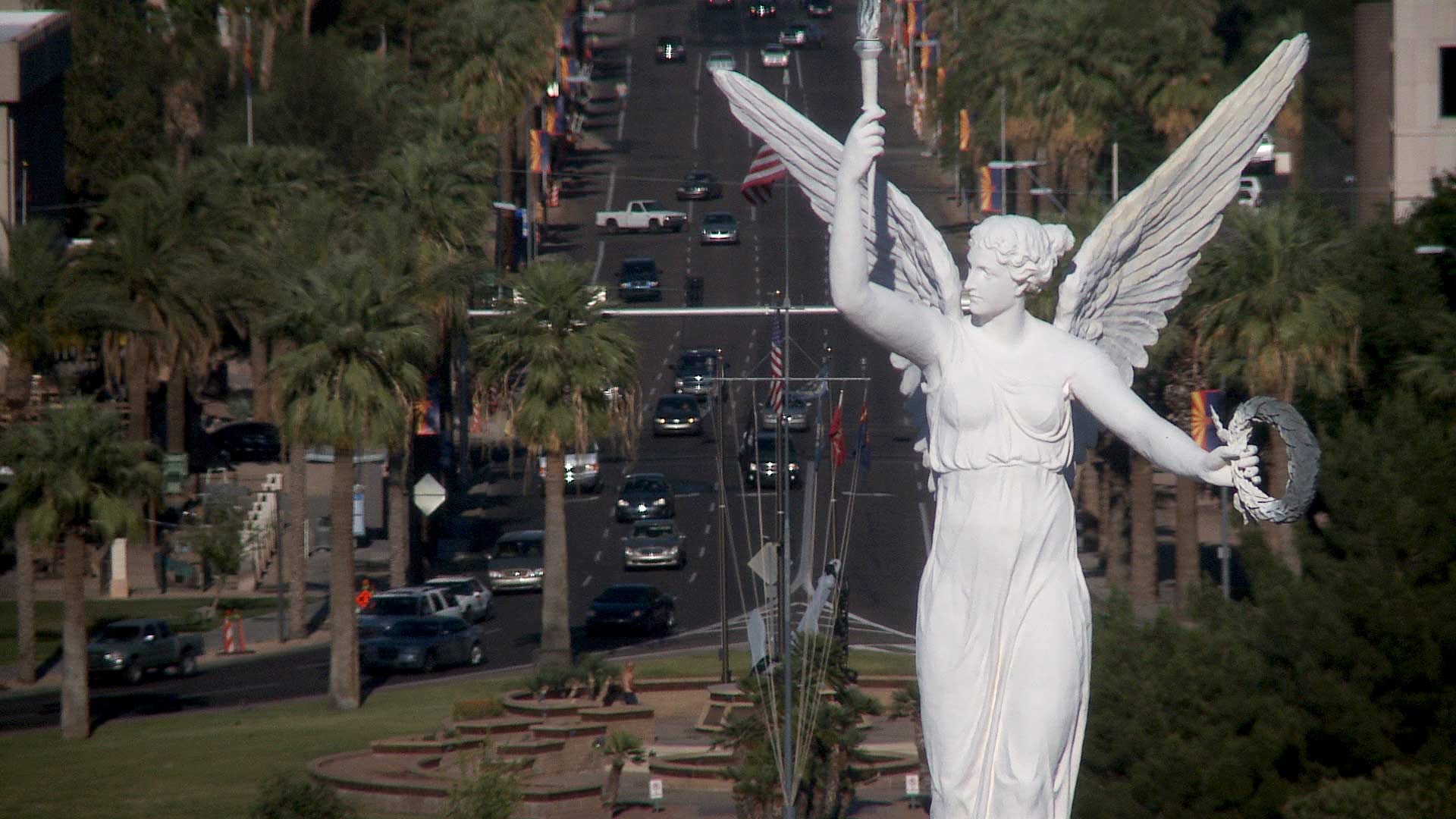 File image of the Winged Victory weather vane atop the copper dome at the historic Capitol Building in Phoenix.
AZPM Staff
Arizona's legislature has approved a bipartisan $18 billion spending plan making substantial investments in public schools and new highways.
The budget passed early Thursday also pays down long-term debts and includes no major tax cuts.
The improbable bipartisanship was enabled by an unprecedented surplus topping $5 billion, which allowed for a broad array of new spending and savings.
More than half a billion goes to K-12 schools, and a proposal to expand private school subsidies was dropped.
Republican leaders tried for months to craft a much more limited plan without Democratic support before looking across the aisle for votes.