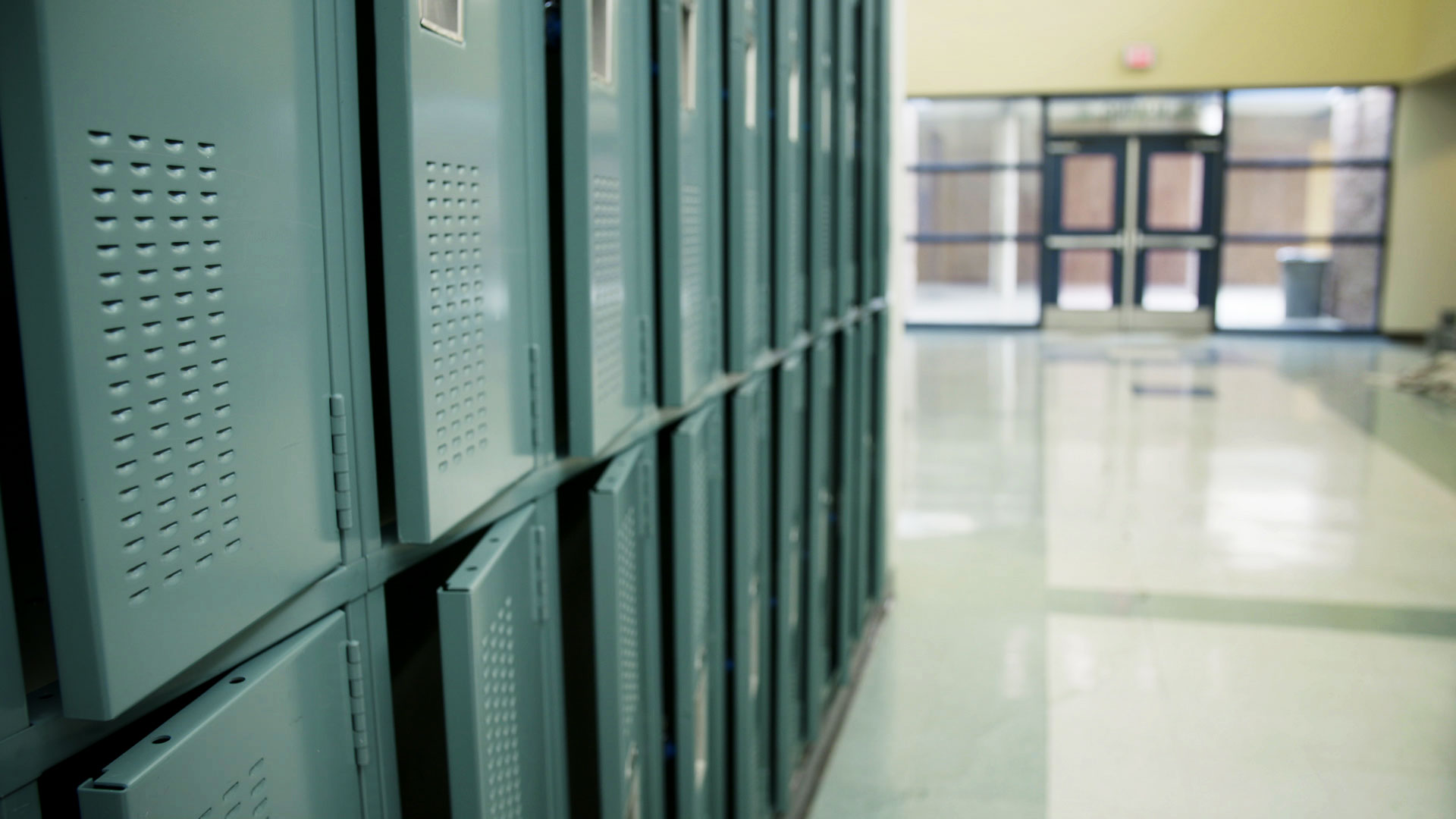 File image of a row of lockers in a school.
AZPM Staff
Buena High School principal Nicole Young introduced the new dual enrollment program, Buena Scholar's Academy, that will allow high school students to take college courses for dual credit at the high school campus during the regular school board meeting on June 21.
"Our scholar's academy is basically a chance for all of our students to take Cochise College classes while they're still in high school at the high school campus," said Young during her presentation to the board last Tuesday.
Buena has an existing dual enrollment program where students can either commute to the college's Sierra Vista Campus – located around the block from the high school on 901 Colombo Ave – or attend classes remotely via live stream or online.
But Young emphasized better efficiency in keeping the students on the high school campus for taking their dual credit classes.
"We really want to focus on keeping students at Buena and taking advantage of the classes through Cochise so that they're still part of our student – basically – the timing works out better if they stay on campus," Young continued. "Then, they have access to our resources. We don't have to worry about them traveling back and forth."
"For the past couple of years we have offered reverse credit classes that are taught by college faculty, during the school day, on the high school campus for a few of our partner high schools," said Cochise College Dean of Outreach Barbara Richardson in an email. "Buena expressed interest in increasing reverse credit classes and because of the close proximity between Buena and our SV Campus we were able to expand the offerings this coming academic year utilizing college instructors on Buena's campus. For other locations that are not as close geographically, we use hybrid/online options."
She added that the college classes taught at Buena High School will be closed to Buena students only. Since the program will be an extension of the existing dual enrollment program, Richardson said that the governing board didn't need to call a vote on the new program.
"Because this program falls under our existing dual enrollment programming the governing board does not need to vote on the expansion," said Richardson. "However, the governing board is always supportive when we are able to increase opportunities for our high school students."
The classes that will be offered will include English composition (ENG 101 and 102); Math, pre-calculus (MAT 151 and 182), calculus (MAT 220 and 231) and statistics (MAT 167); chemistry 151 and 152 and additional Career and Technical Education (CTE) classes in nursing, HVAC, welding and culinary arts.
For the HVAC and welding classes, Young said students will have to commute to Cochise College as the high school doesn't have the equipment nor the workshop space for these classes.
Young said that the college classes will be offered throughout the day to provide options for students' schedules.
"We hope to expand this every year," said Young. "We started this year with English, math and science. And we're going to be making this very cost-effective for students and families with the district picking up a good portion of the cost …
"At the end, they're going to have college credits, they'll transfer to any major university, they'll be at Cochise if they want to stay there," she continued. "This year we're hoping that by the end, a student can have at least 20 credits when they finish up that."