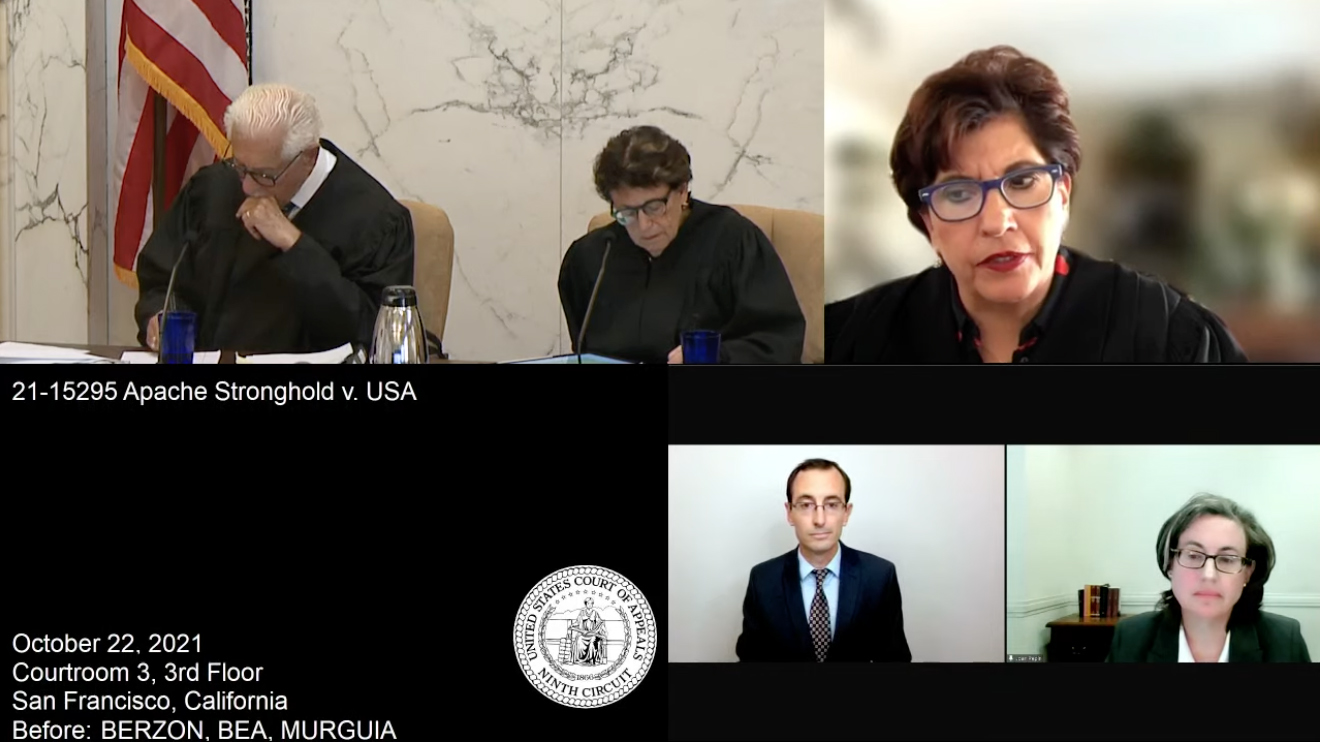 Attorneys in Apache Stronghold v USA arguing their cases in front of U.S. Court of Appeals for the 9th Circuit October 22, 2021.
Screenshot of U.S. Court of Appeals for the 9th Circuit hearing on Youtube
The U.S. 9th Circuit Court of Appeals ruled Friday, that the land swap for the proposed Resolution Copper Mine in Pinal County can go forward.
The group, Apache Stronghold, argued the area is considered sacred by Native Americans and those religious considerations should keep the land swap and therefore the mine construction from going forward.
The judges on the court disagreed writing that the land swap and proposed mine did not substantially impede the religious exercise of Apache Stronghold members.
An appeal to the U.S. Supreme Court is expected.
Two other cases, one brought by the San Carlos Apache Tribe, are still pending.
Read the Apache Stronghold 9th Circuit Opinion

View at Google Docs
|

Download File