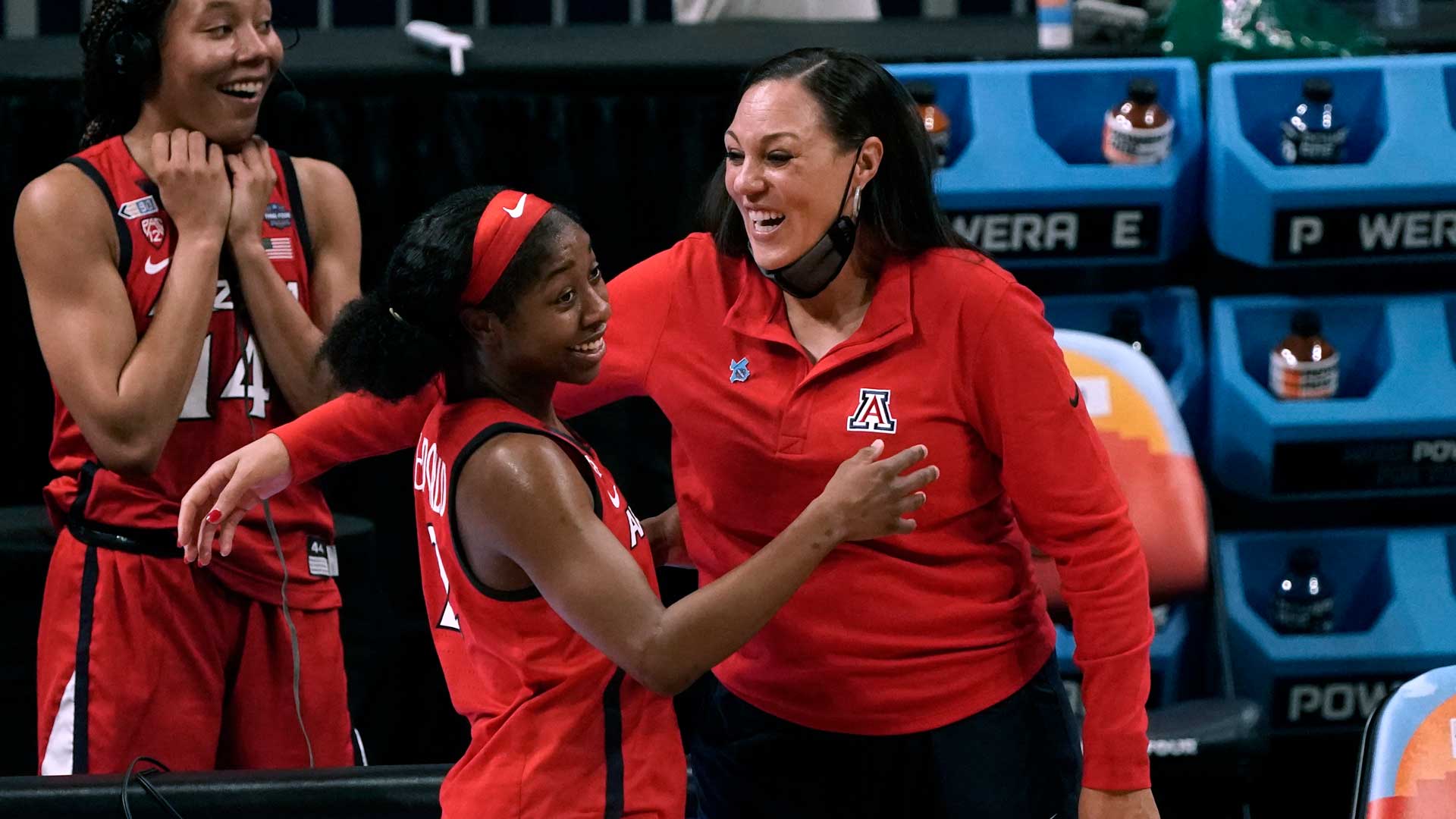 Arizona guard Aari McDonald, left, celebrates with head coach Adia Barnes at the end of a women's Final Four NCAA college basketball tournament semifinal game against Connecticut Friday, April 2, 2021, at the Alamodome in San Antonio. Arizona won 69-59.
AP Photo/Morry Gash
Atlanta Dream guard Aari McDonald is returning to Arizona to work under women's basketball coach Adia Barnes.
The school announced that McDonald will serve as director of recruiting operations while continuing to fulfill her WNBA commitments.
She will oversee all recruiting logistics, assist with on-campus visits, manage recruit information, and social media content at Arizona.
McDonald was one of the best players in Arizona history after transferring from Washington as a sophomore.
She was an All-American and the Pac-12 player of the year in 2020-21, leading the Wildcats to the national championship game, which they lost to Stanford.