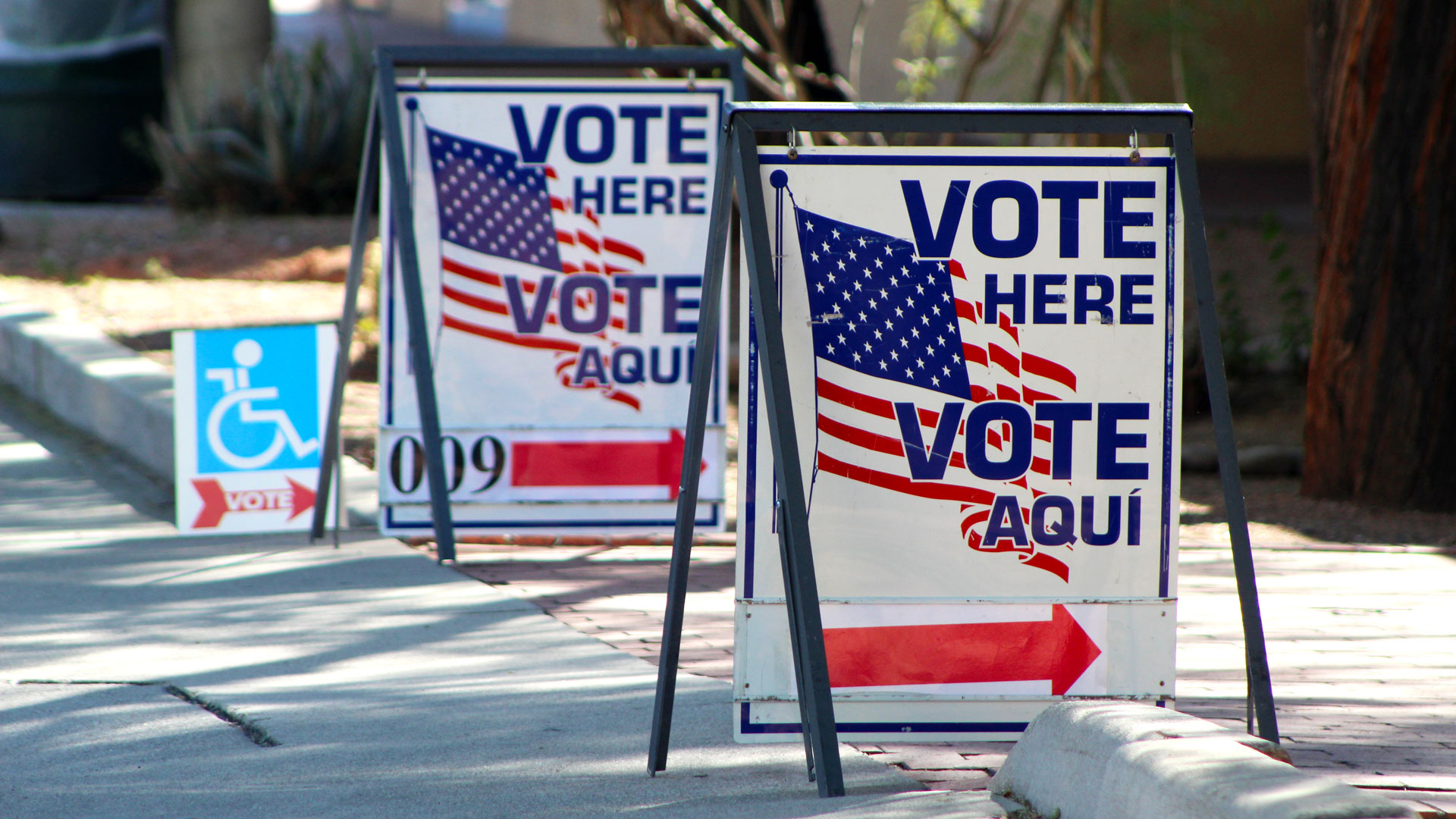 Two "Vote Here" signs sit outside the Armory Park Center on Tuesday, Nov. 8, 2022 in downtown Tucson.
Paola Rodriguez/Arizona Public Media
Supporters of Proposition 308, which would allow in-state tuition for undocumented Arizona high school graduates, say they expect the measure to pass when all the votes are counted.
Legal counsel for the "Yes on 308" campaign, say if it passes, the change can take effect as soon as four weeks after the election. Mi Familia Vota State Director Carolina Rodriguez-Greer said that Arizona is in a different place than when Proposition 300 was up for a vote in 2006.
16 years ago, 71% of Arizona voters voted to pass Proposition 300, a measure that banned state benefits for undocumented immigrants, including classification as an in-state student for community or state university tuition purposes.
Rodriguez-Greer believes voters at the time did not understand what they were voting for.
"The way that these propositions were written, [voters] said, 'I had no idea that that's what I was voting for. I never meant to create a barrier for these young people,'" she said.
If the proposition passes, Rodriguez-Greer says that there is more to be done.
"We want full federal protection for dreamers who are fed I believe so that we can fully live our lives in Arizona and in this country that we all call home," she said.
The proposition would grant in-state college tuition to more than 3,600 students statewide, according to the coalition. The measure still remains close with "Yes" leading with over 60 thousand votes, and some 160 thousand votes left to count.