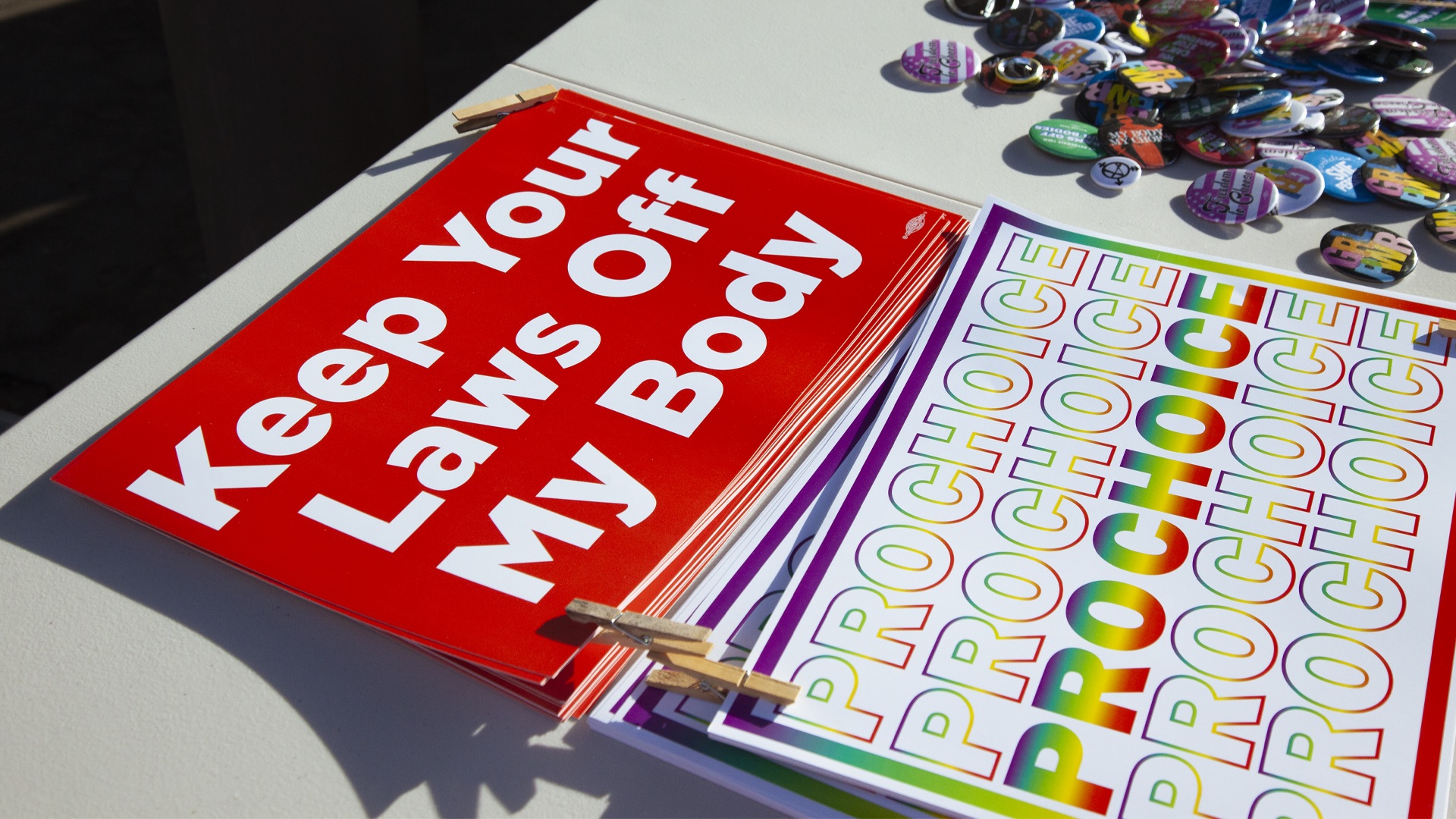 Gage Judd/AZPM
The future of abortion access in Arizona is once again under debate. A three-judge panel listened to arguments regarding Arizona's conflicting laws.
Back in September, Pima County Superior Court Judge Kellie Johnson ruled to lift an injunction on a pre-statehood near-total abortion ban, known as A.R.S. 13-3603. That law only permits an abortion in the case where "a mother's life is at risk." Johnson ruled that the Dobbs v. Jackson decision overturned Roe v. Wade's protection on abortion access thus allowing the century old law to come back. However, earlier this year, the Arizona legislature passed a law that allows abortion up to 15-weeks gestation.
Planned Parenthood Federation of America attorney Sara Mac Dougall said the court's responsibility is to "harmonize" the conflicting laws. However, judges questioned whether this was a matter of "harmonizing" the laws or explicitly repealing 13-3603.
The attorney general's office argues that all laws can co-exist under prosecutorial discretion as with other criminal statutes.
"Prosecutorial discretion plays the role in determining what gets charged if an abortion is performed at various times," attorney Michael Catlett said.
But, Judge Peter Eckstorm said this case is different from past case law.
"Those are cases where the same conduct is simply characterized as criminal under a variety of different statutes," he said. "Those are not cases where one statute would suggest that conduct is criminal and another statute would expressly suggest that it's not. That's a very different paradigm."
Catlett also argued that the 2022 law specifically states that it did not intend to repeal 13-3603. The judges questioned him as to why lawmakers would not have explicitly written their desire for the near-total ban on abortion in the event that Roe versus Wade were overturned.
"The legislature knew what it was doing and it did not say, 'we want to restrict this unless we can get them under 36-03 because we really want to restrict all abortions,'" Judge Peter Swann said.
In a press conference afterwards, Mac Dougall said that, if both laws remain, abortion is effectively banned.
"We saw [that] during the time that the trial court's order was in effect before the Court of Appeals issued its stay," she said. "Abortion stopped happening, because if your physicians are threatened with mandatory jail time, you're not going to leave that to the discretion of prosecutors."
The state appeals court did not share when their ruling will be released.