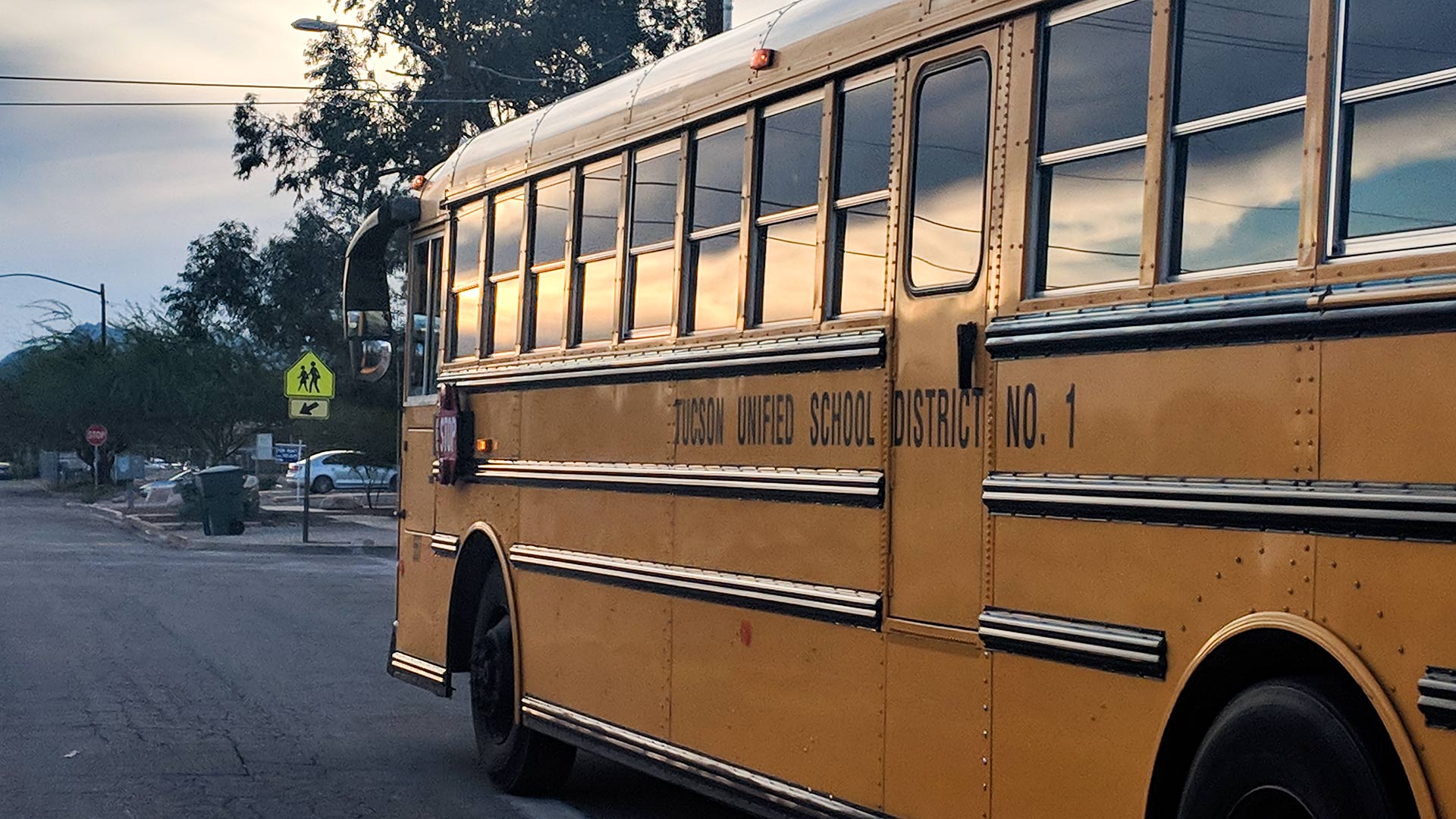 A Tucson Unified School District Bus.
AZPM
The Tucson Unified School District governing board approved a spending proposal for the next academic year. The plan outlines how the District will allocate the remaining $19 million from the Elementary and Secondary School Emergency Relief (ESSER), a federal grant that was part of COVID relief funds.
The proposal calls for reducing summer school spending by $1.4 million for the summer of 2024 and no longer covering 98 full-time positions that previously received funding from the grant. Superintendent Dr. Gabriel Trujillo told the board that schools will be able to allocate funding from other places like Title I, if they wish to retain those positions and round out their funding.
"It should be noted that however long the life of a grant, any position that is funded from any grant typically has a life cycle that is commensurate with the life of the grant," he said.
Student success specialists, instructional specialists, and custodians are among some of the roles that would be affected. Instead, the money will be used for Kindergarten, positions to address academic loss, and 49 full-time Curriculum Service Providers.
"It's not a clean 98 people don't have jobs," Trujillo said. "What we've said tonight is that the funding source for the 98 positions is no longer going to be ESSER."
Local schools will now have to find funding for these positions for fiscal 2024.