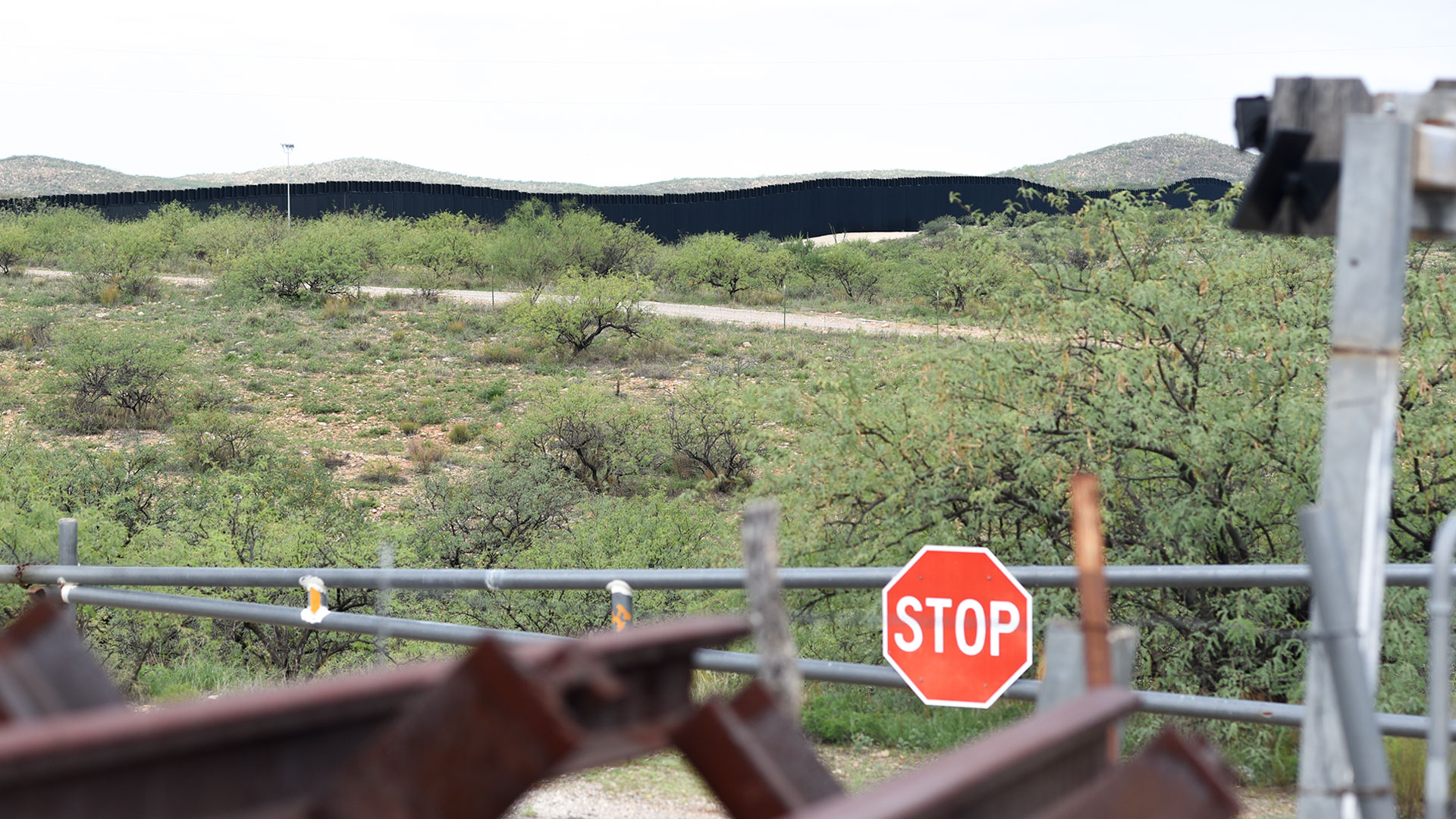 AZPM
A new oral history series that shares the lives of detained immigrants is now officially open and available for the public. The University of Arizona has partnered with immigration reform nonprofits Salavision and the Florence Immigrant and Refugee Rights project to document these stories.
In an effort to battle stereotypes and reclaim narratives, the DETAINED archive documents the hardships, realities and real-time life experiences of asylum seekers in Arizona.
The series works to include stories specifically from those who stayed in for-profit detention centers in Florence and Eloy. Interviews range from stories like that of Afshin, who traveled to 11 countries before seeking asylum in the U.S. to Rodolfo, who turned himself into the U.S. Customs and Border Protection after leaving Mexico due to threats against his life.
"You'll hear sharp critiques of the system and you'll hear people [say] thank goodness that they moved through the system, and they got asylum," UA English professor Susan Briante said.
Briante helped conduct interviews, translations and the coordination of interpretive projects for DETAINED. She has been telling borderland stories for years, but says this project offers a different view into immigration.
"Even as someone who visits the U.S.-Mexico border, the conditions are constantly changing. No one also has a perspective into what detention is like," she said. "It feels really important to be able to allow people who have been through that experience to share their stories and to share the stories as they want to tell them."
Currently, 86% of detained immigrants do not have an attorney during immigration removal proceedings, according to the American Immigration Council. This series worked to better understand what happens behind closed doors both during these court hearings and in the centers. Salavision and the Florence Project worked to connect migrants they were assisting with the group to share these stories.
The idea grew from UA art professor David Taylor, who for decades documented life on the borderlands through visual art. His goal is to ensure that this is an unfiltered version of migrant truths.
"There's so few places where you can hear someone relay their story and not have it in some way edited or repackaged or dramatized. This is an opportunity to really just have the voices of the people who are at the center of this circumstance be the authors of their story."
Francisco Cantú has also been working with migrants for years. Cantú conducted interviews with detainees for the project and says the importance for the series especially grew after visitations to detention centers stopped because of the pandemic. The only way they could keep contact was through phone calls.
Cantú recounted the experiences of those he interviewed and, for him, what was shared sounded more like a prison than a detention center. He says that the conditions and time spent in these centers are hidden from public view.
"To most of us, [the project title] feels like a little bit of a sinister euphemism… I think that [words like detention] sort of lessen our impression of what this place is, and the kind of time that people are being made to spend here. It helps us sort of soften our response to what's happening to these people."
He hopes that this project serves as a platform to amplify the experiences of others in ways they were not heard before.
"These people have their own voices and they have their own stories. They're the ones that we should be listening to when we want to find out about what's happening to them."
This series includes a dozen archived interviews, art and remembrances that have been collected by detainees. The DETAINED archive is available online for free.