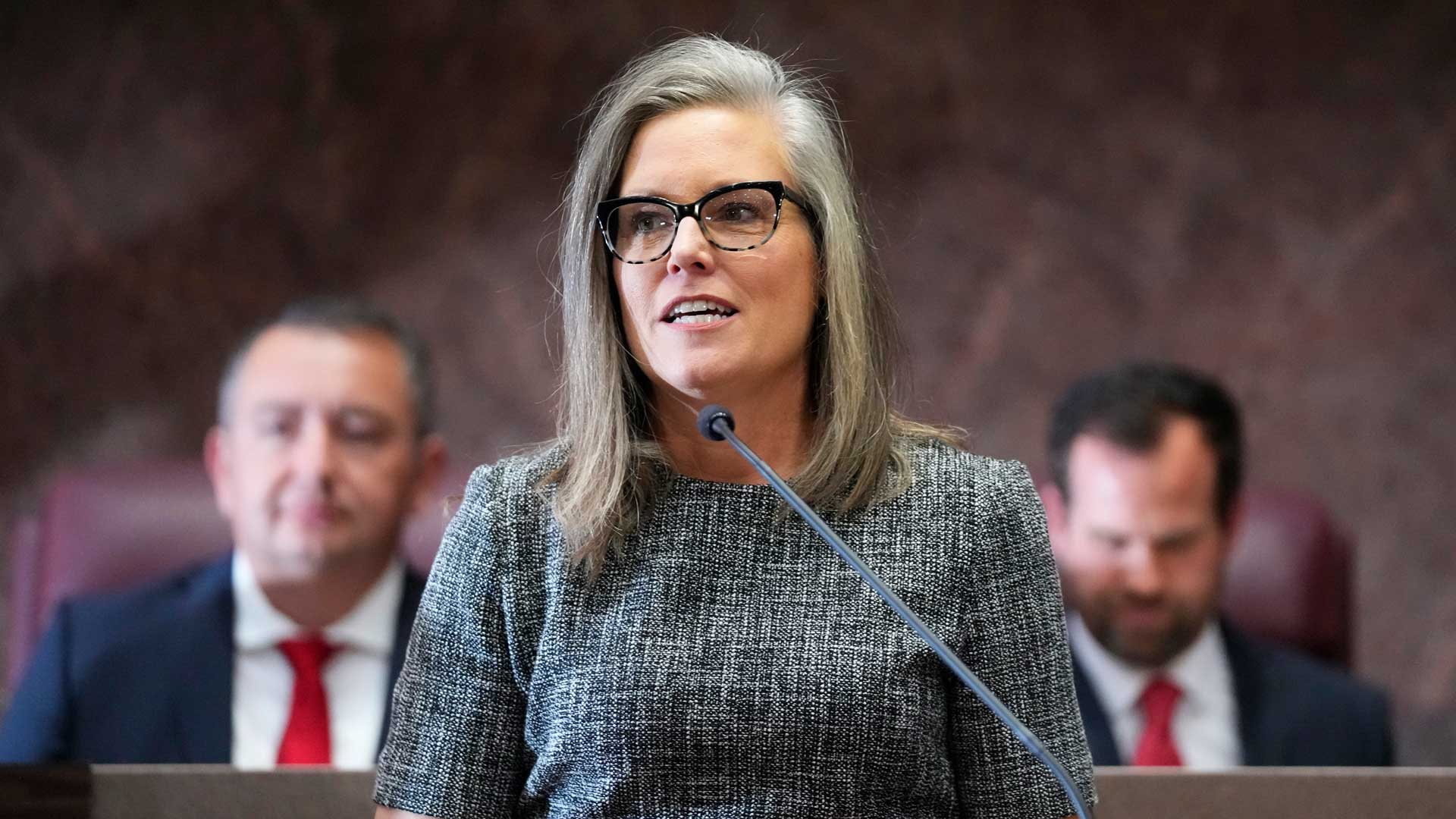 Democratic Arizona Gov. Katie Hobbs, center, is flanked by Arizona House Speaker Ben Toma, R-Glendale, left, and Arizona Senate President Warren Petersen, R-Gilbert, right, at Hobbs' state of the state address at the Arizona Capitol in Phoenix on Jan. 9, 2023.
AP Photo,Ross D. Franklin
Governor Katie Hobbs vetoed a bill today that would have banned teaching Critical Race Theory in Arizona schools.

In her veto message, Hobbs wrote that "it is time to stop utilizing students and teachers in culture wars based on fearmongering and unfounded accusations."
Republican Senator J-D Mesnard, the sponsor of the bill, said he was disappointed that Hobbs vetoed his proposal and said the Governor's actions are a "slap in the face to parents."
The veto was Hobbs' 16th of the legislative session.