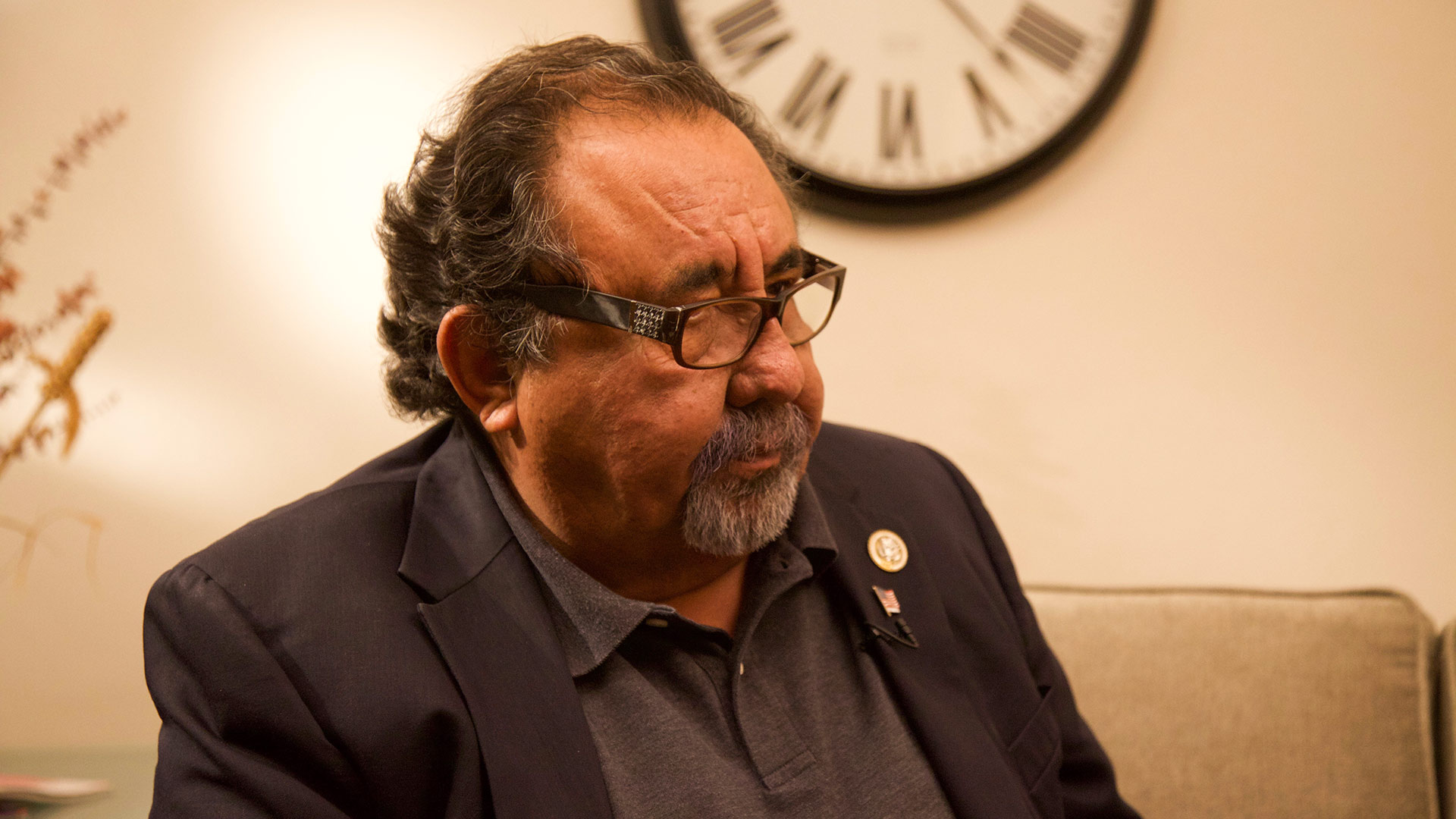 U.S. Rep. Raúl Grijalva in the Arizona Public Media studios, Nov. 20, 2017.
Nick O'Gara/AZPM
Arizona Congressman Raul Grijalva reintroduced the newly named A. Donald McEachin Environmental Justice For All Act yesterday. Sponsors of the bill call it the "most comprehensive environmental justice legislation in history."
"What we're doing is saying that the remedies and the protections that need to be extended to people for their health and their wellbeing and as well said their opportunities in the future needs to be extended to all," Grijalva said during a press conference in Washington D.C.
Named after Virginia Congressman A. Donald McEachin who died last November, Grijalva worked with McEachin beginning in 2018 to craft this legislation. The two have worked together on numerous environmental justice projects such as the first-ever Congressional Convening on Environmental Justice.
"This bill belongs to him and the environmental justice communities all over this country who have been fighting for their rights to clean air, water, and their health for decades," Grijalva said. "The A. Donald McEachin Environmental Justice For All Act will take the concrete action we need to help make sure the same destruction that's been perpetrated against poor communities and communities of color for decades doesn't happen again. We're going to build on the progress and momentum we've made collectively and turn this legislation into law."
The 146-page legislation tackles a number of issues ranging from the establishment of ombuds, independent investigators, for the Environmental Protection Agency to transportation availability to public lands for underserved communities. Most notably, the bill works to set greater guidelines and requirements for federal agencies regarding the environmental impact they leave on marginalized communities.
It would also create Rights of Recovery and Action for vulnerable groups to seek private discrimination lawsuits, which was previously banned due to a 2001 U.S. Supreme Court ruling.
"This bill is about equity. This bill is about fighting climate change. This bill is about the transition to a cleaner environment and above all, this bill is about creating balance, equity and accountability for all Americans."
Grijalva introduced similar measures in 2020 and 2021, but neither saw a House vote.