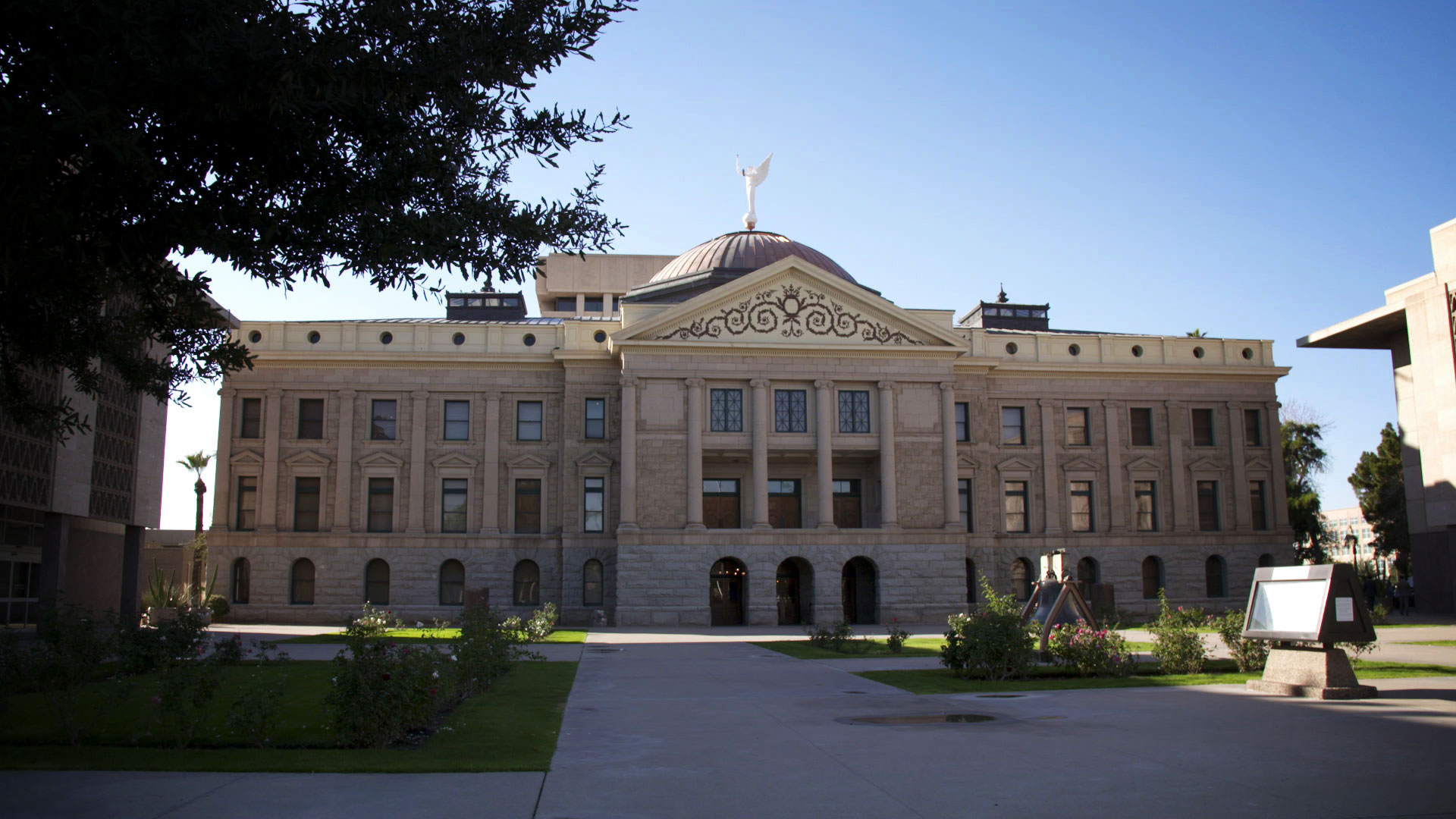 The Arizona State Legislature in Phoenix.
Steve Riggs/AZPM Staff
The Arizona House of Representative Ethics Committee found that Representative Liz Harris broke state house rules for inviting a constituent to share false criminal allegations against elected officials before a joint committee.
In a February Special Joint Elections Hearing, Harris invited Jacqueline Breger to "present findings of an investigation conducted by the Harris/Thaler Law Firm" in relation to Arizona's elections integrity. However, Breger instead reported false criminal allegations against a list of elected officials, including Arizona House Speaker Ben Toma, saying they participated in money laundering, drug trafficking, public corruption, bribing and election fraud.
Breger also said that the Church of Jesus Christ of Latter-Day Saints "controls" government agencies and has been "integral to the laundering activities."
An ethics complaint and investigation was launched against Harris following that hearing for her knowledge of what would be shared. That committee released their report Tuesday morning.
Read the Ethics Committee's report.

View at Google Docs
|

Download File
During a House Ethics Hearing, Harris was asked if she knew Breger would "present the information that she presented in that special elections hearing." She responded saying "absolutely, positively, 100%, no."
However, the committee found she "knew or was at least aware" that criminal allegations would be presented. The committee's report cites texts, phone calls and meetings Harris participated in with Breger.
The report shares that, "even if the Committee were to take at face value Representative Harris's testimony that she was unaware of the contents of Breger's presentation and that she had specifically instructed Breger to not impugn any legislator, Representative Harris did nothing during the Joint Hearing to address her statements."
Because of this, the committee found that Harris violated "the inherent obligation to protect the integrity of the House."
"The report now clearly demonstrates that Representative Harris has damaged the integrity of the institution that we all hold dear, and House Republicans need to tell us what their plan is to make sure this doesn't happen again," House Democratic Leader Andrés Cano said in a press release.
The Ethics Committee did not make a formal recommendation for punishment but says it is appropriate for the House to take disciplinary actions against Harris.