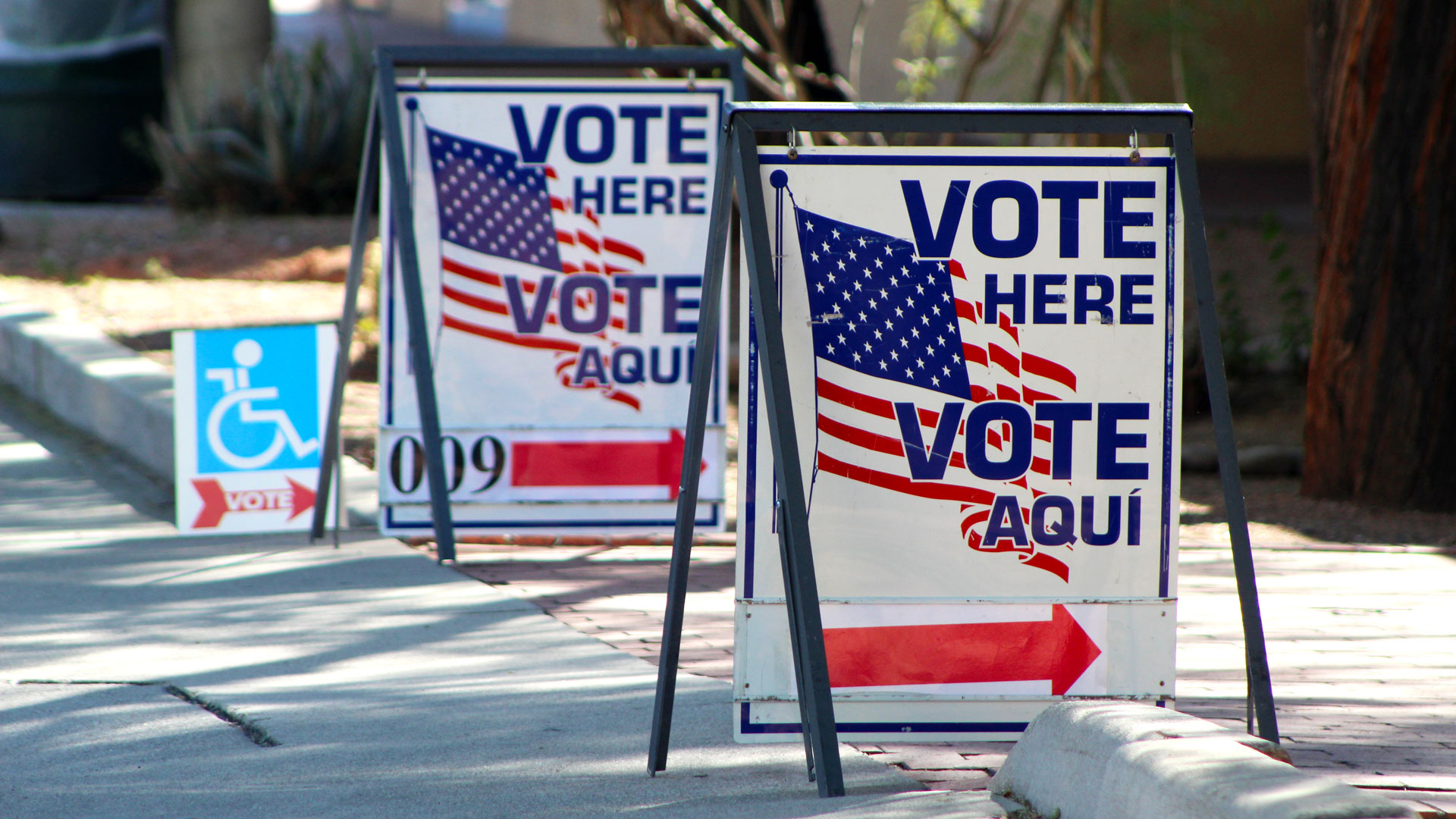 Two "Vote Here" signs sit outside the Armory Park Center on Tuesday, Nov. 8, 2022 in downtown Tucson.
Paola Rodriguez/Arizona Public Media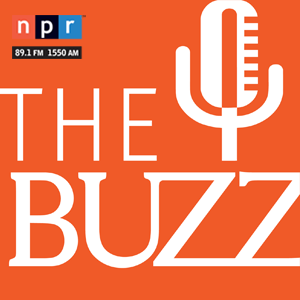 Voters across the country went to the polls this week, and many races in Arizona remain too close to call, in part because hundreds of thousands of ballots remain uncounted as late Thursday.
For the most up-to-date results go to our Your Vote 2022 website.
Pending results appear to indicate a strong showing for Democrats especially against candidates endorsed by former President Donald Trump. Chad Campbell, a former Arizona Legislator who is now a consultant with Lumen Strategies Arizona said he is not surprised by those results, particularly when it comes to Arizona's closely-watched gubernatorial race between Democrat Katie Hobbs and Republican Kari Lake.
"I know a lot of people came into Tuesday saying that Kari Lake had captured the momentum and the race was over, and I was laughing at that because there was no data showing it," he said.
Jaime Molera, a former Superintendent of Public Instruction and consultant at Molera Alvarez, said even if results stay the same, it was not a landslide for Katie Hobbs.
"If Katie Hobbs were to win, I think she certainly would not be coming in with a mandate, particularly when she's going to be dealing with, which it likely seems like, a Republican-dominated legislature."
One factor in Arizona turning from solidly red to purple in recent elections may be an increase in voters between the ages of 18 and 24.
A study from Tufts University's Center for Information and Research on Civic Learning and Engagement found that youth voters grew by five percent since the last midterm, and Arizona is not alone. In fact, other battleground states saw more notable increases in youth voting.
"What's really critically important in some of these states is making sure that these policies really reach young people, so they know that they can do things like use online voter registration," said Abby Kiesa, Deputy Director of the Center. "They know how that process works, they know where it is. Just 'cause it's on the internet doesn't mean that everyone knows that it's there."
She said that for young people, it can be hard to figure out the next step for voting after they register, but there are actions that states and communities can take to help them along.
"It can include news media talking about how you do things like that. Asking parents and families to actually talk to you people and actually make sure they know this information. It can also include non-partisan voter information in schools, combining the process of voter registration with learning about elections and voting."