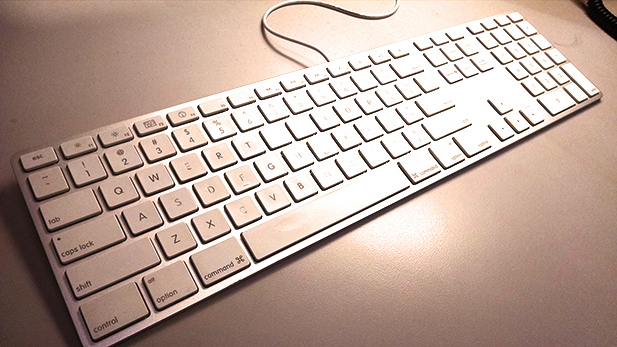 AZPM Staff
The City of Douglas and Cochise College's Douglas Campus will be receiving an upgrade to their internet service due to Cox Communications being awarded $8,279,793 by the Arizona Commerce Authority's Arizona Broadband Development Grant to expand broadband coverage for the city's nearly 8,000 residents and the college's campus.
That $8.2 million will primarily fund a multi-gigabit, all-fiber network that will provide high-speed internet services for the city and college campus.
"Because Douglas is such a small community and because of its remoteness, it's been difficult for us to provide them with the level of broadband service that they need — not just now but in the future," said Lisa Lovallo, Vice President and Market Leader for Cox Communications in Southern Arizona. "So, going after a grant to improve our network to bring a state-of-the-art network to Douglas was a great opportunity and it's wonderful that the City of Douglas and Cochise Community College supported us in asking for those funds."
Nubia Romo, Marketing & Communication Specialist with the City of Douglas, said in an email that "The average download speeds in Douglas are about 20-25 Mbps which is inclusive of all ISPs that offer services in Douglas. Upload speeds average about 3 Mbps,"
"The fiber infrastructure that Cox Communications will be providing will make it possible for residents and businesses (to) have access to gigabit internet speeds," she continued. "We expect that the coverage area in Douglas will also be expanded."
It's a much-needed upgrade for the Douglas Campus of Cochise College as well.
"From the creation of the internet until this announcement, we've had to do a number of things really on old copper lines, which are referred to as T1 lines, which really meant that the internet, the World Wide Web was being run, using a metaphor, of a dirt road," said Dr. J.D. Rottweiler, president of Cochise College.
He referred to the college's Douglas campus, located between Bisbee and Douglas along SR 80, as an "oasis in the desert."
"The problem with that is we then had to kinda create our own little city," said Rottweiler. "So, we could buy lots of more T1 lines — it just meant more lanes of dirt roads. So you could do more traffic when you're still driving on a dirt road. There is no broadband, there is no fiber in the area."
"About eight years ago as the demand for internet connectivity became so much more pressing, the college, similar to the Douglas campus, created its own broadband network in that we run a microwave system," he continued. "So, we run a microwave system from the Douglas campus into Douglas on D-Hill where we entered into the Cox line."
Rottweiler said that the initial upgrade was akin to going from a dirt road to a state highway. But he noted that service wasn't sufficient considering students who live on the Douglas campus and the increased reliability on the internet for students and staff.
"So, this grant, which was done in partnership with the City of Douglas, will provide fiber capabilities, and broadband access to the Douglas campus," said Rottweiler. "It will put us on the interstate."
Lovallo said that due to the remote location of the college's Douglas campus, bringing internet services was particularly challenging both geographically and financially.
"We've never been able to serve Cochise Community College because of its distance from our plant," said Lovallo. "It's about nine miles away from where we were able to tie into Cochise. So, they've never had a hard-line broadband connection that has any capacity or reliability."
In reference to the state of the internet service in the City of Douglas, Lovallo said that the service is very limited.
"The speeds are typically under 100 meg (megabits per second)," said Lovallo. "And again, it's a matter of reliability and redundancy, so really getting that network, upgrading that network so it's really the state-of-the-art, future-proofing it is really what that grant is all about."
When it comes to providing access to high-speed internet, Lovallo said that the need expands beyond serving Douglas residents, local businesses, and students.
"We have to think about where Douglas is concerned is not only do the residents and the community of Douglas need and deserve the highest and best quality broadband services that can be delivered, but Douglas is a strategic community for the state of Arizona between the border that's there, the Homeland Security work that is done on the border there," she continued. "Also, the federal government has invested over $200 million dollars in the creation and construction of a new inland port which is in Douglas,"
"Douglas is really the gateway to Mexico for Arizona, and that port is going to be very important for commerce throughout Arizona."
According to a joint press release with the City of Douglas and Cochise College, the project is expected to be completed within 24 months.